How Innovating for Sustainable Food Systems has the Power to Deliver Social Impact
Trane Technologies believes innovation for everyone, by everyone, can turn ideas into a chance at a better future. Here's how we're doing it.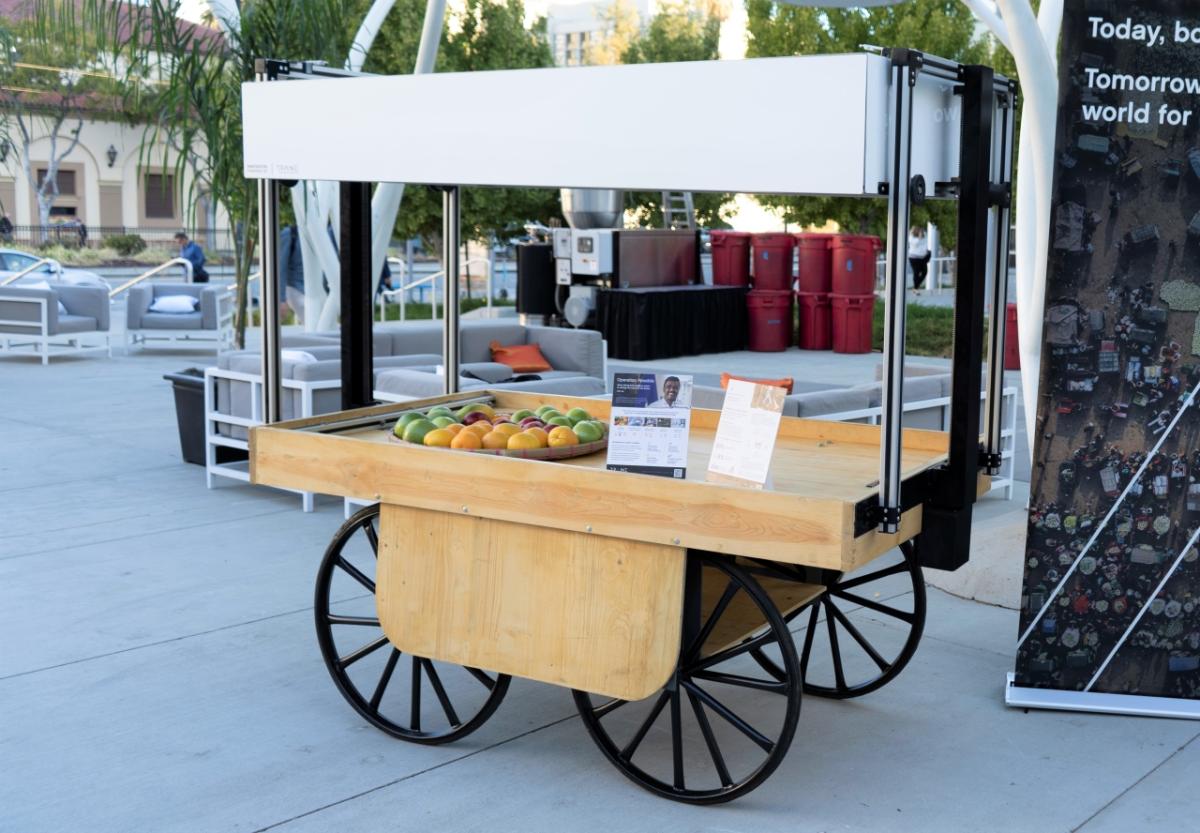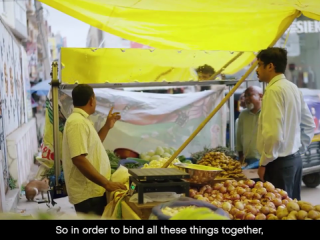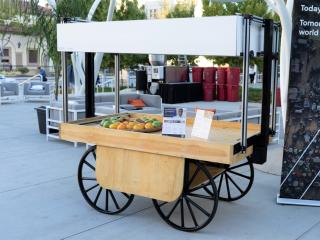 How Innovating for Sustainable Food Systems has the Power to Deliver Social Imp…
Globally, 30% of the food produced is lost or wasted, while 1.3 billion people experience food insecurity. At a time when food systems are under immense pressure to feed a growing population under a changing climate, innovation is critical. Access to fresh and healthy food differs all around the world. In developing economies, street vendors play an important role in the last mile delivery. In fact, we've estimated that there are over 25 million vendors who sell fresh produce through informal food systems around the world. Yet, for decades, little investment has been made in how they keep fresh fruits and vegetables from spoiling in harsh weather conditions, which has a direct impact on their income potential.
Through Operation Possible, our people set out to turn this long-standing problem into a chance at a more sustainable future. What began as an initial idea from an employee to passively cool fresh produce on food carts, turned into a design sprint team with members from five countries.
Getting to the heart of the problem 
Early on, the team consulted with street vendors in a rural town in India on their greatest needs – the first, and maybe most important stage of the design thinking approach to innovation – empathetic understanding. The insights from the people who have the most to gain from innovation were immeasurable and put the team on a quest to design an affordable solution that extends the shelf life of fresh produce and improves the vendors' quality of life. The outcome was a modular Cooling Cart that leverages the latest innovations in passive radiative cooling technology.
This is the story of the Cooling Cart and how one simple idea, harnessed from an employee, developed into a sustainable solution with the potential to help many underserved communities.
Collaboration at all levels
Collaboration with both internal and external stakeholders – namely a local university, government officials and a tech start-up - helped us prototype and field test a solution within months. With a spirit of hope and optimism, our team created innovation that has the potential to reduce food loss while helping millions of street vendors who deserve a better chance at economic opportunity.
Now, we need the help of others to scale and get this technology into the hands of the people who need it. This is not a traditional product that can be commercialized and sold through standard sales channels. Instead, a community of partners will be needed to establish the connections, distribution strategies and funding models to deliver at scale.
If you are interested in joining forces with us to expand the reach and potential of this social innovation, the Cooling Cart, we'd love to hear from you.