How Being Committed to the Environment Can Be a Business Opportunity
As well as being the only industrial company on CDP's A List for 7 years in a row, Schneider Electric also helps clients identify business opportunities in acting to address climate risks.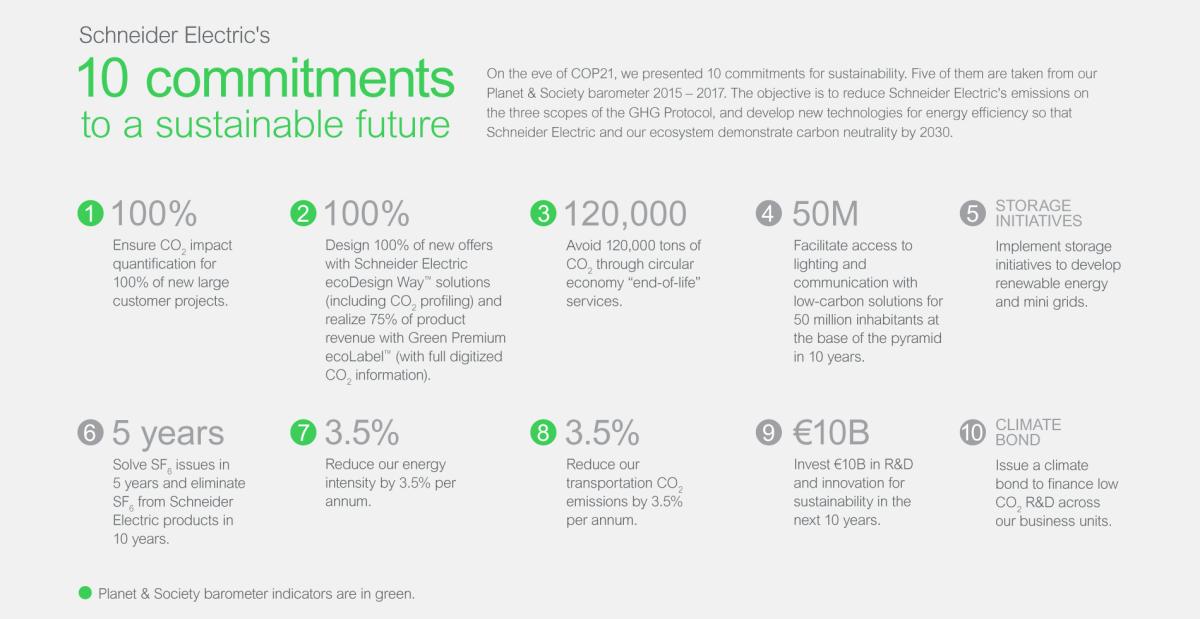 By scoring businesses from A to D-, CDP take organizations on a journey through disclosure to awareness, management, and finally to leadership. In 2017, CDP has set the bar even higher raising A-score threshold and making the top spot more competitive and more coveted than ever before. This year, more than 3,000 companies have completed the questionnaire and 112 were recognized as pioneers acting on climate change and building our new sustainable economy that works for both people and planet. Schneider Electric is the only industrial company to stay on CDP A List for 7 years in a row.
In recognizing the tangible business benefits of disclosure and action, companies are raising their ambitions and taking meaningful steps to address climate change. This ensures their long-term sustainability and profitability, as well as equipping them to respond to regulatory and policy changes such Paris Agreement.
The consistent Schneider Electric's recognition in CDP A list reflects company progresses to reduce its own environmental impact in the last years:
11.6% CO2 savings from transportation
16% of new large customer's projects with CO2 impact quantification
+146 thousand tons of CO2 avoided through maintenance, retrofit /end-of-life services
And other 13 commitments for sustainability are being tracked in a quarterly basis with our Planet & Society Barometer.
By serving markets that consumes 70% of the world's energy demand, the company has a unique position to amplify climate change commitments beyond its gates. For example, Schneider Electric has also succeeded in helping customers such as Valourec to improve CDP score.
In 2017, 87% of companies responding to CDP identified business opportunities in acting to address climate risks. A CDP study of 500 S&P industry leaders found that organizations actively managing and planning for climate change secure an 18 percent higher return on equity or investment versus non-committed peers.
Depending on much information is available, how complex the company is, submitting a CDP response can take anywhere from 10 to 20 hours to upwards of 100 hours or more of employee time. A complete response may also require the engagement of external resources to help with greenhouse gas inventories and verification. As a CDP Accredited Solutions Provider, Schneider Electric's Energy & Sustainability Services (ESS) division delivers consulting services on greenhouse gas management and reporting, sustainability software, and renewable energy purchasing to a significant number of CDP respondents, alongside thousands of other organizations worldwide. So, besides being committed to tackle climate change, we are in a hopeful position, because we have an opportunity to make a measurable difference in curbing energy consumption and driving sustainability worldwide.
Discover our services to help customers to be leaders as well.