Herbalife Nutrition's Quality and Product Innovations Guided by Science
Herbalife Nutrition commits to global consumers, robust product safety training and consumer advocacy approach, and scientific studies & research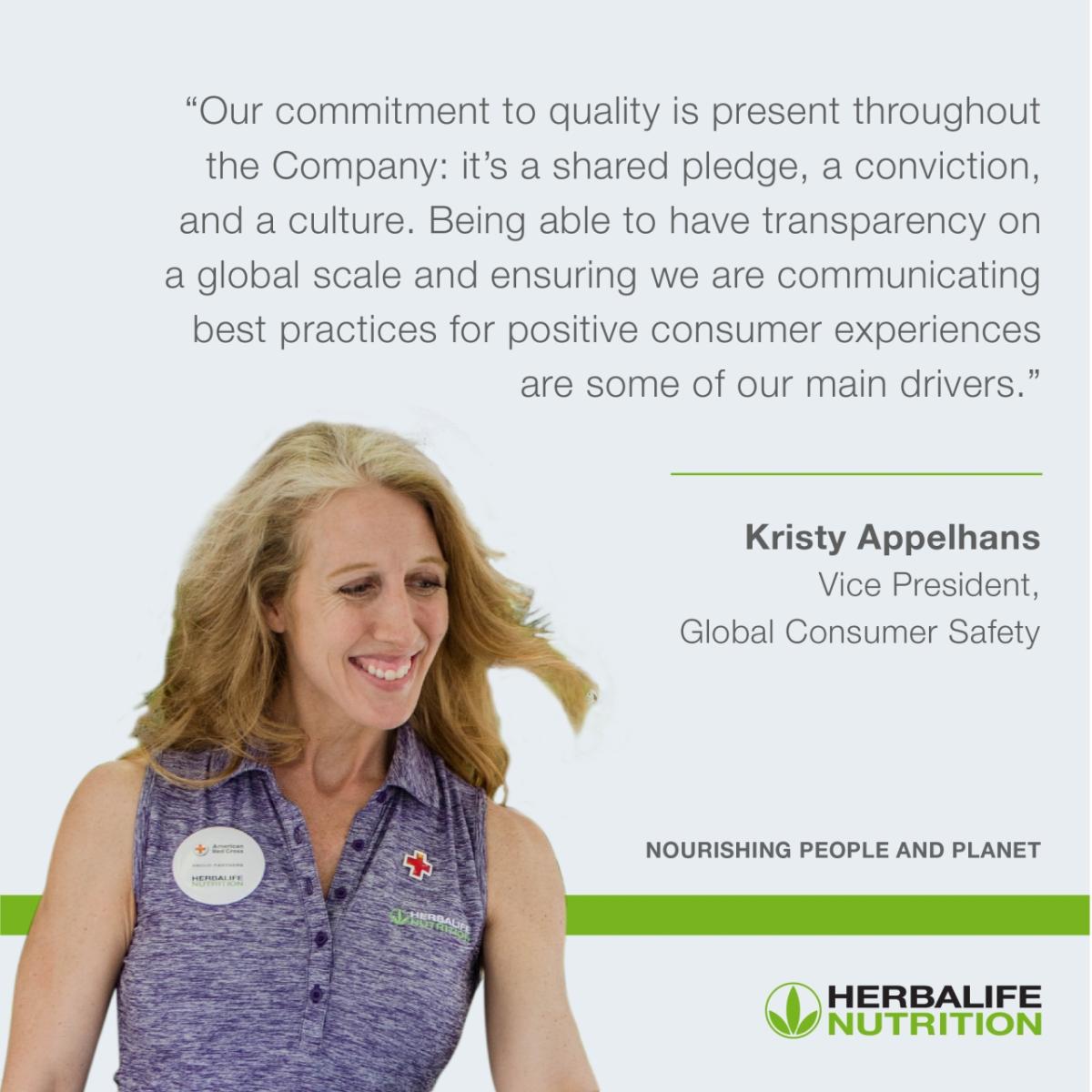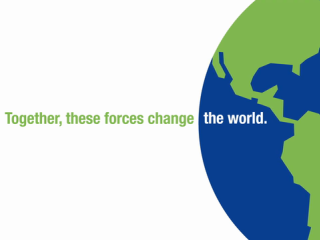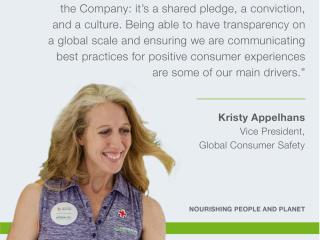 Herbalife Nutrition's Quality and Product Innovations Guided by Science
By: Kristy Appelhans, MSRA, NMD - Vice President, Global Consumer Safety
At Herbalife Nutrition, their commitment to quality is more than cutting-edge technology, infrastructure, and processes; it is at the core of everything they do. One might think that GCS is mainly focused on addressing product inquiries, but they are involved in the entire product life cycle from ideation to labeling, trainings, and education.
For example, they follow a rigorous approach to testing all ingredients that include steps such as:
Ingredient selection: Before any of their products are available to consumers, they conduct extensive ingredient sourcing and scientific data reviews to ensure they are able to use ingredients from qualified suppliers that will fully deliver on their commitment to product quality, safety, and efficacy.
Traceability: It is vital to ensure their ingredient source can be fully traced to ensure it meets their quality standards for purity and potency.
Additional Research: They conduct testing to generate the data needed to inform product development topics such as interactions with other ingredients and contraindications.
Preventive steps: They review any evidence indicating potential interaction or contraindication with other ingredients that consumers may be using.
They also work closely with their Research and Development and Global Regulatory Affairs teams to:
Ensure that the product is appropriate for the intended consumer populations
Prevent implications that products should be used for any unintended purpose
Ensure that labels adequately explain how to use the products correctly
Once they make sure these guardrails are in place, they launch a new product into the market. And once it's out there, they have a robust, global system in place to quickly address any product inquiries. Their experts not only monitor for adverse events, but if somebody has a product-related question, they also collect and respond to those as a team because it also helps inform our safety picture.
Herbalife Nutrition also carry out non-mandatory research to raise awareness around the safety and efficacy of their products. And then, of course, post-market, they might find opportunities to dive deeper into research and then publish those findings to help build brand confidence. That kind of research is peer-reviewed, and they have third-party validation that continues to tell their story of trust, safety, and quality.
What they want to show is that their Global Consumer Safety approach builds upon a prevailing, extensive focus on quality: from their Seed to Feed process, to manufacturing, to quality certifications, to independent research. And, of course, education and training play a big part in all of it.
Read more here. This article was originally published on IAmHerbalifeNutrition.com.
Read more.