The GRI Perspective: Lobbying, Influence and Accountability
Global Reporting Initiative calls for transparency on lobbying to ensure companies uphold their sustainability commitments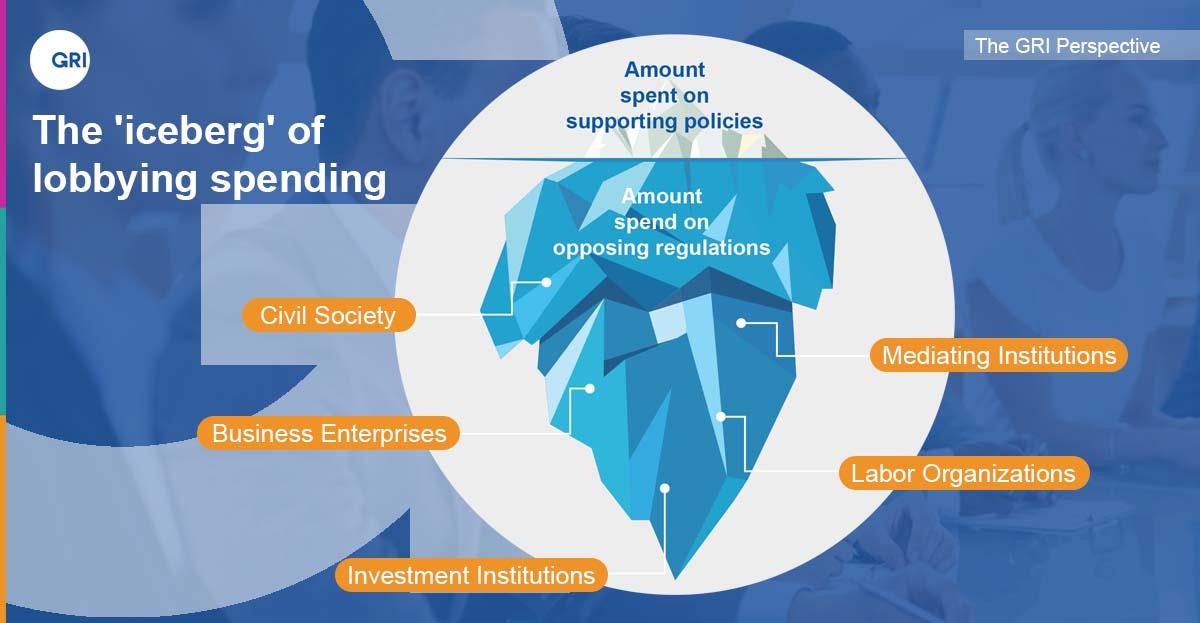 June 16, 2022 /3BL Media/ - From net-zero emissions to fair pay, climate change mitigation to diversity, commitments to sustainability by organizations are on the rise. Yet what is the role of lobbying, in influencing the policies and rules that ultimately ensure whether such pledges are met?
Issue seven of The GRI Perspective, the regular series on topical themes in the world of sustainability reporting, takes a deep dive on this issue. Scrutiny on the man in the middle – lobbying explores what lobbying is all about and how it influences sustainability targets and legislation, including:
The positive and negative role of lobbying activities, in the development and implementation of progressive sustainability policies.
The importance of reporting on public policy lobbying and stakeholder engagement, as supported by the GRI Standards, and whether new global disclosures on lobbying are required.
The momentum towards more responsible climate lobbying, such as investor-led pressure to increase accountability.
Peter Paul van de Wijs, GRI's Chief External Affairs Officer, said:
"Ensuring organizations demonstrate transparency and accountability for their impacts is central to GRI's mission. This is achieved through dialogue with stakeholders that is based on facts and not perceptions. The decisions this leads to, and any influence on that process, must be clearly communicated.

While responsible lobbying has the potential to positively influence the sustainability agenda, the reality is that efforts are too often skewed towards undermining outcomes. This can lead to ambitious green pledges by companies being quietly set to one side – and most significantly, is a barrier to global sustainable development.

Instead, political capital needs to be deployed in ways that support the sustainability commitments companies make, so they raise their aspirations rather than scale back. This is not 'woke' but simply an essential part of fostering good governance and responsible business."
GRI's Public Policy Standard (GRI 415) sets expectations for organizations to disclose their lobbying activities, including any financial or in-kind political contributions, and the significant issues that are the focus of their public policy lobbying. Consideration is currently being given to how this Standard may be updated, to reflect growing demands for greater transparency on corporate lobbying activities.
The GRI Perspective briefing series launched in January 2022, and previous editions have covered human rights reporting, stakeholder capitalism, tax transparency – and more.
Global Reporting Initiative (GRI) is the independent, international organization that helps businesses and other organizations take responsibility for their impacts, by providing the global common language to report those impacts. The GRI Standards are developed through a multi-stakeholder process and provided as a free public good.