Green Gobbler's Vision for a Safer, Cleaner Future With Eco-Friendly Products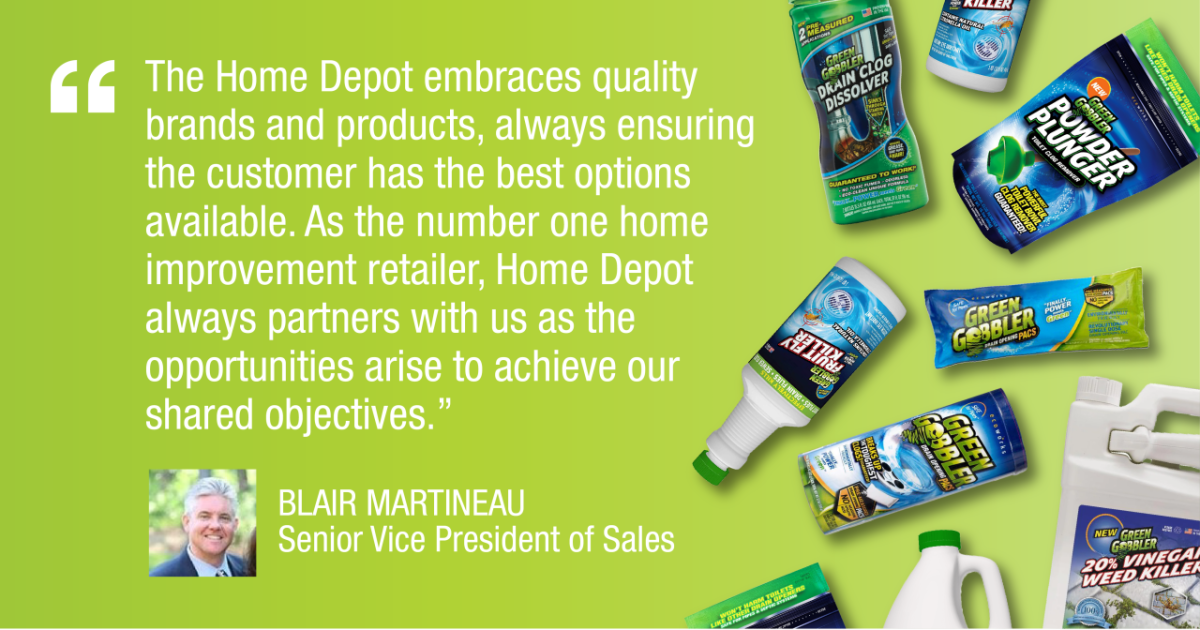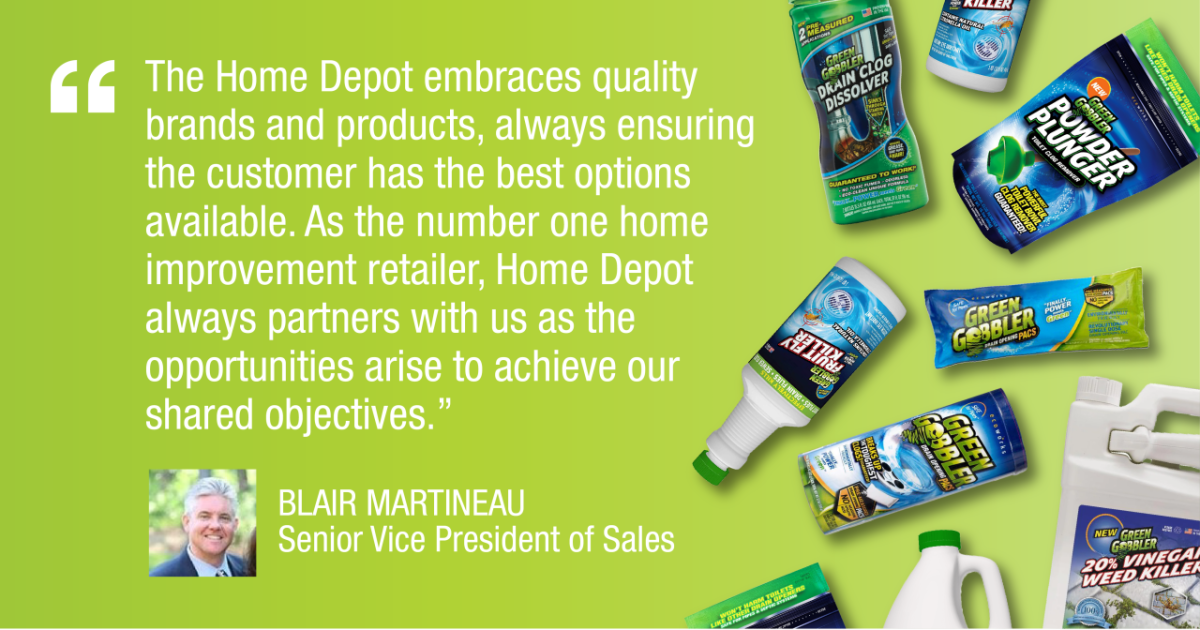 Originally published on Built From Scratch
Offering powerful products that keep a customer's health and happiness in mind has been Green Gobbler's core principle for the last 13 years. In fact, it was originally founded in 2008 with the goal of giving the drain industry the shakeup it needed.
"Green Gobbler was uniquely positioned to disrupt the market," says Blair Martineau, senior vice president of sales. "Our new drain products solve problems quickly and effectively, all without the bleach that our competition used."
Green Gobbler originally served professional maintenance customers who used their drain clog remover for commercial buildings. Once they proved their success, Green Gobbler began to sell their products to the everyday consumer for household use.
Today, Green Gobbler offers a variety of products that tackle common problems like clogged drains, stained carpet or weed and grass control. Many of those products are biodegradable, which makes them safer and more eco-friendly than traditional or synthetic products on the market.
Green Gobbler products can be found in-store and online at Home Depot, the result of a partnership that began 15 years ago.
Green Gobbler recently became a part of the PurposeBuilt Brands family, which focuses on three pillars of sustainability: product stewardship, manufacturing footprint and employees and community. For Green Gobbler, it's just another step towards a more sustainable future.
"For our efforts to operate more sustainably and provide safer products, PurposeBuilt Brands was chosen by the Environmental Protection Agency (EPA) as one of their very few Safer Choice Partner of the Year winners in 2020," Blair explains.
To learn more about PurposeBuilt Brands' commitment to sustainability, click here. To shop Green Gobbler products at The Home Depot, visit homedepot.com.
Keep up with all the latest Home Depot news! Subscribe to our bi-weekly news update and get the top uilt from Scratch stories delivered straight to your inbox.