Global Ambition, Local Action: How 5 U.S. Communities are Raising the Bar
Global Ambition, Local Action: How 5 U.S. Communities are Raising the Bar
Nestlé is investing in local actions to achieve global ambitions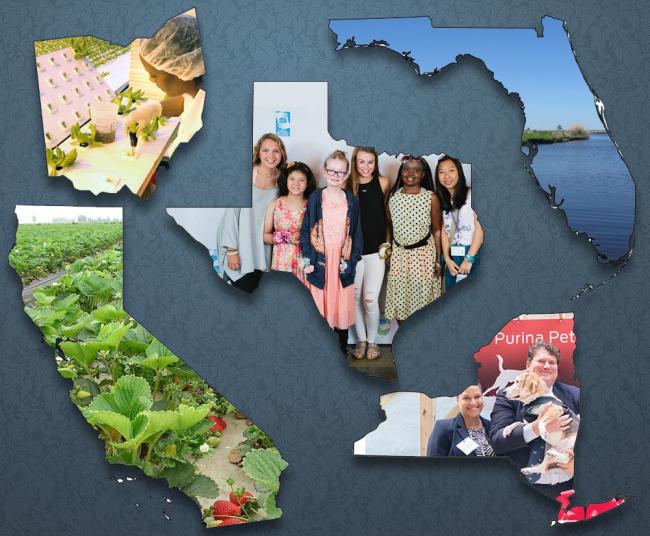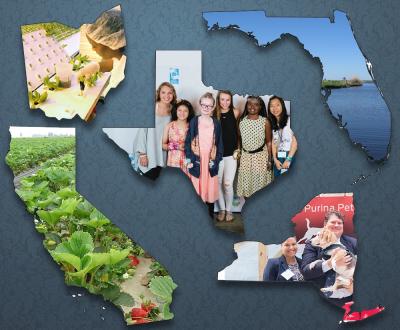 Tuesday, November 28, 2017 - 9:45am
By Shorouk Elkobrsi
From creating a safe haven for people and pets, to growing locally to provide work opportunities, to stewarding natural resources for future generations, we work around the clock to help our communities thrive. Below are stories from 5 communities where we are investing in local actions to achieve our global ambitions.
Providing Safe Shelter for People and Pets in New York
Our big picture: Our 2030 ambition is to help improve the lives of 30 million people living in our communities. At Nestlé Purina, scientists are learning that the human-animal bond carries profound health benefits for both people and their pets. Our pets bring us comfort, companionship and a sense of safety. Pets are very much a part of the family. Nestlé Purina promotes responsible pet care, community involvement and the positive bond between people and their pets.
The challenge: For those who aren't safe at home, the pet-human connection comes with enormous risk. Of 1,200 pet owners suffering domestic violence who contacted the Urban Resource Institute (URI) emergency hotline for help between June 2013 and May 2015, 30% reported that their pet had been threatened, 24% had been threatened while trying to protect a pet, and 12% reported being hurt while protecting a pet. Many domestic violence shelters don't allow pets which puts survivors and their pets in a terrible position.
In brief: In response, URI launched a program called URIPALS, to provide co-shelter to domestic violence survivors and their pets. In partnership with URI, Nestlé Purina sponsored the design and construction of the first-ever outdoor pet haven at a domestic violence shelter in New York City in 2014, providing food, pet carriers, bedding, dog and cat supplies, and toys to URI residents. Since then, Nestlé Purina and URI have opened more of these pet havens, allowing survivors to maintain the owner-pet relationship during the recovery process, finding a safe and pet-friendly escape.
. . .
Creating Career Opportunities through Sustainable Agriculture
Our big picture: We strive to shape sustainable consumption and steward resources for future generations. We focus our efforts on reducing water use across our operations, using sustainably managed and renewable resources, and working towards our goal of zero waste.
The challenge: In February of 2017, Cleveland's unemployment rate reached 9.6%, nearly double the Ohio state unemployment rate. At the same time, we're working to reduce the water and supplies needed to grow our ingredients.
In brief: To source basil for pesto, Nestlé Professional partners with Green City Growers (GCG), a 12-acre urban hydroponic farm located a 15-minute drive away from the Nestlé Professional production facility in Cleveland, Ohio. GCG is a cooperative, partially owned by a team of local workers that is made up of 80% minorities and 40% returning citizens.
"It's a part of a broader story for Ohio, which is water rich and protects that by only using a fraction of the amount of water for farming as other states are using. We're hoping that techniques like the ones we use at Green City Growers will become a new trend, bringing vegetables closer to the table."
— John McMicken, CEO of the Evergreen Co-op
By the numbers: GCG uses sustainable farming methods, with 85% of its water coming from rainwater captured on the roof, which is then continuously filtered and recycled across the indoor agricultural space. The benefits of this gather-filter-use-recycle system are huge. There is no runoff, like there can be in a traditional field, so the amount of basil that would usually require about 40 gallons of water to grow only requires one gallon at GCG.
. . .
Conserving Water in Florida
Our big picture: We strive for sustainable water management from the fields where we source our crops to our facilities and the communities where our farmers, consumers, and employees live.
The challenge: Water shortages in Florida are affecting families, farmers, consumers and businesses.
In brief: In Florida, our own Zephyrhills supports the Crystal Springs Foundation, a 530-acre sanctuary dedicated to environmental education and dedicated to the preservation of Florida's natural environment. The Crystal Springs Foundation has been developed as Florida's premier living laboratory, providing quality environmental education programs which empower students to make environmentally conscious decisions. We strongly support Crystal Springs Foundation, giving children an opportunity learn why it is so important to preserve Florida's most precious resource: water.
. . .
Caring for Our Families in Texas
Our big picture: One of our 2030 ambitions is to help 50 million children lead healthier lives. Nestlé Skin Health is a global leader focused on meeting the world's increasing need for better skin health.
The challenge: Too often children with skin disease live a hidden life — using heavy clothes or bandages to hide their medical conditions. These children need a space without judgement: an environment of acceptance and support to empower children to be themselves.
In brief: Since 2012, Nestlé Skin Health has partnered with the Children's Skin Disease Foundation on the foundation's flagship event, Camp Wonder. Started in 2001, Camp Wonder is a free summer camp for children with serious skin diseases, ages 6–16. Each year, the camp provides an opportunity for 80 kids to enjoy a typical summer experience and bond with others who share their sometimes rare skin conditions. All costs associated with the camp, even travel, are taken care of. Camp Wonder partners with top medical institutions and universities to provide constant medical care to its campers.
By the numbers: Since the program's inception, nearly 2,000 children and young adults have attended as campers and camp counselors.
. . .
Stewarding Natural Resources in California
Our big picture: A key component of our sustainability ambition is safeguarding the environment. Our ingredients come from the farm, so that's an important starting point for us in conserving resources and mitigating climate change.
The challenge: Like everyone, we see how droughts are affecting families, communities, farms, and businesses in California. That's why we're committed to doing our part to manage our water in the state. One of our greatest challenges in reducing water consumption lies in addressing the impacts of our complex agricultural supply chain.
In a snapshot: We partner with innovative suppliers like TreeTop Growers in Oxnard, California, our strawberry supplier for Dreyer's Ice Cream, to improve water use. At TreeTop, low water usage micro-sprinklers are used during the establishment phase of strawberry growth.
"It's actually better for the plants; they've gotten better coverage. They've cut the water-use in half, and they've gotten just as good or better establishment."
— Dan Winiecke of TreeTop on micro-sprinklers
By the numbers: We saved 50% of water used to grow our strawberries at TreeTop through micro-sprinklers. Farmers have reported healthier crops, and the moisture from the micro-sprinklers has helped predator insects naturally manage damaging pests like spider-mites.