Four Things You Should Know About the Cisco STEM Shadow Program
By: Shelley D. Harper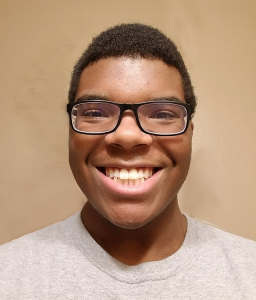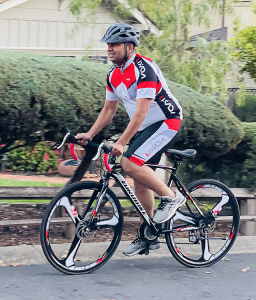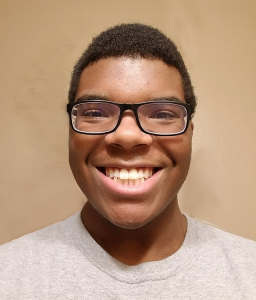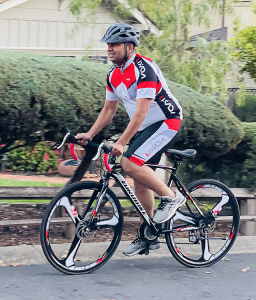 Four Things You Should Know About the Cisco STEM Shadow Program
One of the best ways to discover what an occupation entails is to shadow a professional in that field as they go about in their daily work routine. Even better is trying your hand at performing some of their tasks, guided by their supervision and encouragement.
That's how the Cisco STEM Shadow Program works for scores of high school sophomore and junior students who have engaged in the 3- to 4-week summer program. Teaming up with an employee mentor to work on a real, hands-on Cisco project, students benefit from a unique opportunity to learn from a subject matter expert in one of the company's business units.
Prospective mentees apply online, as they would for a job, then mentors select mentees based on the students' interest areas. Program requirements are straightforward: Mentors must work around the students' availability and school schedules. In return, students must commit to a regular work schedule and attend all days of the program.
Although the emphasis is on STEM-focused careers — Cisco is, after all, a technology company — students are expected to attend seminars and workshops, led by the company's employees, to learn about the company's other business activities, such as sales, marketing, and human resources — all essential to running a successful company.
Here are four more things to know about the program:
High school students get a head start in their careers
For high school students, deciding on a career path can be challenging without the insight that comes with practical work experience. Because of the intense focus students get working one-on-one with a Cisco STEM Shadow Program mentor, they gain exposure to what's involved in a particular job, helping them make better decisions about career paths. The mentor also brings a professional perspective when answering a mentee's career-related questions.
Some additional benefits for mentees include:
opportunities for developing personally and professionally
platforms for learning new technologies and work models, such as team collaboration
help in identifying and closing skills gaps
leveraging business relationships to cultivate professional career networks, particularly vis-à-vis a future at Cisco
Jordan Sexton, a McKinney High School student in McKinney, Texas, is typical of the students who apply to the program. An honor roll student with a 4.0 GPA, he participates in multiple extracurricular pursuits, has received numerous scholastic honors and awards, and does volunteer service within his community. Prior to enrolling in the program, he didn't know a lot about Cisco or which specific occupation to pursue, but he knew he wanted a STEM career. While attending the program during the summer of 2021, he worked collaboratively with his mentor Mayur Brahmankar — a product manager who uses data science skills in his role at Cisco — on a data analytics assignment in a digital marketing domain, a project that deepened Jordan's interest in data science, a career he hadn't previously considered.
The shadow program is a win-win initiative
While the shadow program is a clear win for students, it also benefits Cisco and its employee mentors:
Employees who do professional mentoring sharpen their own management, leadership, networking, and recruitment skills, plus they add to their long-term professional networks.
Mentoring is a part of leading a Conscious Culture, which company employees tap into to make a positive impact on the communities where they live, work, learn, and play, increasing employee engagement in what the company does externally.
The retention rate for employees at companies that support them in giving back to their communities is higher than for companies that don't.
The program builds a talent pipeline for future generations of new hires.
For employees who have benefitted in the past from their own mentors, it's an opportunity to pay it forward.
The shadow program started at Cisco in 2009
Employees at Cisco's Richardson, Texas campus started the shadow program in 2009 as an inclusion and diversity initiative. Then in 2019, Indians Connecting Network (ICON), the company's oldest Employee Resource Organization (ERO), took over the program to close the gap between students interested in STEM careers and new talent development within Cisco. They also wanted to support the company's overall efforts to create an inclusive future for all through community service.
Revathi Sreedar brings a passion for volunteering into her role as the program's director, which she took on in 2019 at her own initiative. "I wish I had had mentors like this in my high school who could have guided me better," she reflects. Over the past three years she has heard from multiple past mentees who have expressed their appreciation, saying the program inspired them to change course and pursue STEM careers.
Jordan's mentor, Mayur, is another ICON member and has been part of the shadow program since the ERO took over. In speaking about his own reasons for becoming a mentor, he explained, "I personally benefited from mentors during my high school time… paying it forward was kind of an easy decision for me." Because of that early nurturing, Mayur pursued an engineering career.
The shadow program has the potential to grow
Before 2020, all program mentor-mentee interactions were live, and the high schools that mentees attended were located close to Cisco campuses. While the pandemic has prevented the program's experiential and applied learning from taking place in the office, virtual participation has helped the program grow. When ICON took over in 2019, the program had 45 mentors working with 60 students exclusively from the San Francisco Bay Area. In 2021, that number has expanded to 110 students and 90 mentors, and in addition, the program extends across the United States, now that students are savvy in using video conferencing platforms, such as Webex by Cisco, for distance learning.
While ICON and other EROs promote the shadow program to high schools that have participated in the past, they've also become proactive in reaching out to counselors at other schools, including outside of communities with Cisco offices. ICON also relies on other EROs to reach out to students and schools from underserved communities. But right now, this valuable initiative is actively seeking more Cisco employee volunteers as mentors and subject matter experts to lead the seminars and workshops — with backgrounds ranging from marketing and sales to data analytics, information technology and UX design — including those who might not see themselves as candidates.
Mayur derives deep personal satisfaction as a return on the time and energy he invests in the program. "This makes me so happy that we are making some difference in someone's life," he says. "One day they will be my colleagues. I really enjoy being a part of this program.
If you are a Cisco employee and want to learn more or become a Cisco STEM Shadow Program mentor, you can sign up to receive updates at: https://mailer.cisco.com/itsm/mailer/listDetails.do?list=cisco_stem_mentors.
High school students and counselors can contact Revathi Sreedar at rsreedar@cisco.com for information on how to apply to the program.
View the original content here.