Food Security and Sustainable Nutrition is Achievable, but We Cannot Do It Alone
By Helen Medina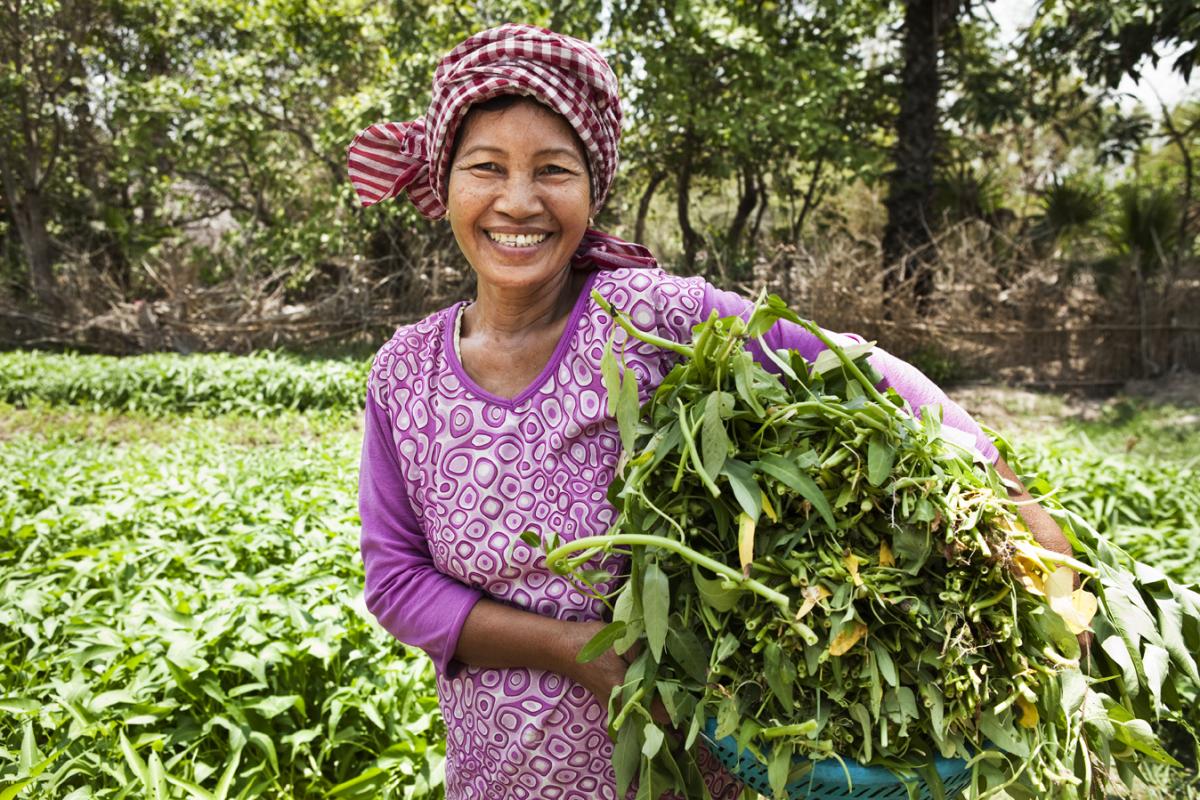 Global hunger is on the rise again affecting 11 percent of the population. At the same time, multiple forms of malnutrition are threatening the health of millions worldwide. According to The State of Food Security and Nutrition in the World (SOFI) Report, approximately 200 million children aged under five are stunted or suffer from wasting. This is a challenge that business can help solve but innovate partners are required. I'm pleased to participate in this year's Committee on World Food Security (CFS), which is the most inclusive global platform for all stakeholders to work together to ensure food security and nutrition for all. 
At Nestlé our purpose is to enhance the quality of life and contribute to a healthier future. Nutrition, health and wellness are at the core of our business. We have important actions contributing to food security and sustainable nutrition, but we cannot do it alone. Progressive visionaries are needed.
Through our Farmer Connect Programme, we engage directly with 719,000 farmers globally to source our raw materials. We train farmers, especially women, on activities related to nutrition, promoting intercropping (growing two or more crops on one field), and developing and maintaining kitchen gardens and livestock. This knowledge enables farmers to better succeed and enhance their livelihood.  
We improve the nutritional status of people by adding relevant micronutrients to foods and beverages they regularly consume. Ideally, these nutrients should come from a balanced varied diet but this is not always possible. Through the fortification of food and beverages, such as children's milks and cereals, we improve nutrition for vulnerable groups, such as school-age children and expectant mothers.  
Achieving food security and sustainable nutrition also means tackling food loss. For example, smallholder farmers in Nigeria have struggled with harvest losses due to contaminants plaguing maize and soybean crops. Nestlé is working with USAID to train 20,000 smallholder farmers and more than 200 agricultural businesses to increase the safety and quality of the crops in a sustainable manner. This will result in better incomes and nutrition as sales of crops are increased and people are better equipped to feed themselves.
Communities cannot thrive if there is no future for younger generations. Nestlé is determined to help young people develop their skills and gain experience to find jobs or create their own businesses. A key component is to promote agripreneurship to encourage young people to view pursuing agricultural livelihood in rural areas as equally attractive as urban. Using our Henri@Nestlé open innovation platform, we are looking to scale up the ingenuity of external innovators to inspire, train and enable the farmers of the future. 
Companies also need to harness the intellect of others beyond our usual networks. So we have partnered with Ashoka, the world's leading network of systems-changing social entrepreneurs to look for social entrepreneurs to tackle the biggest issues in water, nutrition and rural development. We will invest financial and technical resources in projects to improve the nutritional health of children or to develop networks among farmers to increase the productivity, sustainability, and health of their livelihood.
Sustainable nutrition for all is attainable. New out-of-the-box thinking and the spirit of the world's brightest minds are needed. Please join us to make it happen!