Fisk Johnson Pledges 2-for-1 Match for Donations to Salvation Army Red Kettles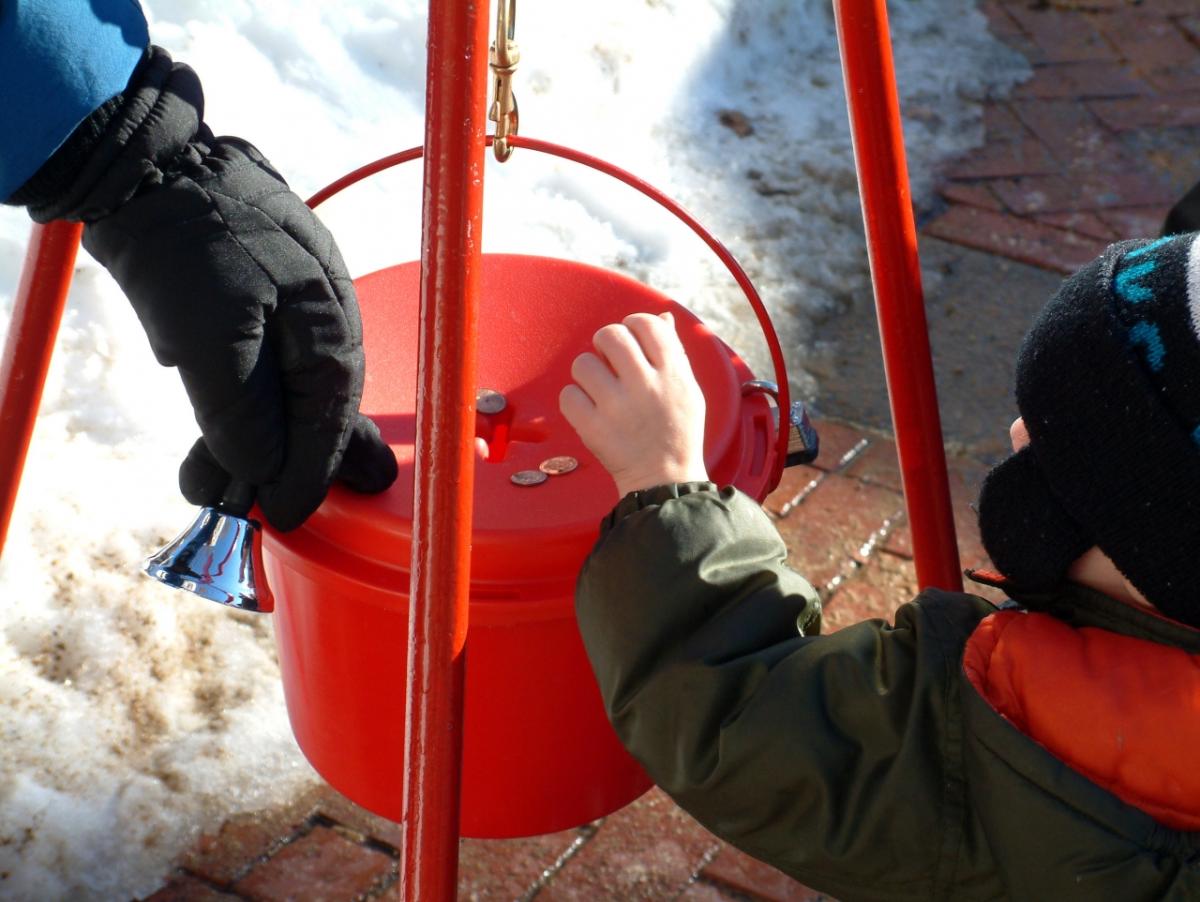 This GettyImages photo has syndication rights if used within original press release context
RACINE, Wis., December 15, 2017 /3BL Media/ - Fisk Johnson, Chairman and CEO of SC Johnson, has pledged a two-for-one personal match for all donations at Racine-area Salvation Army red kettles on Saturday, Dec. 16.
To help Racine community families and incentivize others to give generously, for every $1 donated Saturday at Racine-area red kettles, Johnson will personally match that amount with an additional $2.
"In the spirit of the season, I hope the two-for-one match will inspire those rushing in to stores Saturday to take a few seconds to donate," said Johnson. "The holidays are a time of giving and remind us that many in our hometown need help. Our donations can go a long way toward providing food, clothing and assistance to those who need it."
On Nov. 25, more than $19,600 was contributed to Racine-area red kettles during the SC Johnson match day. That collection broke the prior one-day match record of $16,000 set in 2016 – also during an SC Johnson match day.
"We're coming in to the home stretch for this year's Kettle Campaign and I'm hopeful we're going to finish strong," Johnson added. "Donations large and small can have a tremendous impact for families in need now and all year long."
Fisk Johnson is the honorary chairman of the 2017 Red Kettle Campaign. In 2016, Johnson and SC Johnson provided matching donations during the kettle drive and spurred the community to raise more than $301,000.
Red kettles are located at 21 merchant sites around the community through Dec. 23. Donations can also be sent by mail through the end of the year to help meet the 2017 goal of $305,000.
The annual Red Kettle Campaign supports programs and activities that help disadvantaged families with food, clothing and keeping a warm place to live. The Salvation Army also operates community center programs for children and seniors.
###
Contact:
SC Johnson Global Public Affairs
USPublicAffairs@scj.com
262-260-2440
About SC Johnson
SC Johnson is a family company dedicated to innovative, high-quality products, excellence in the workplace and a long-term commitment to the environment and the communities in which it operates. Based in the USA, the company is one of the world's leading manufacturers of household cleaning products and products for home storage, air care, pest control and shoe care, as well as professional products. It markets such well-known brands as GLADE®, KIWI®, OFF!®, PLEDGE®, RAID®, SCRUBBING BUBBLES®, SHOUT®, WINDEX® and ZIPLOC® in the U.S. and beyond, with brands marketed outside the U.S. including AUTAN®, TANA®, BAMA®, BAYGON®, BRISE®, KABIKILLER®, KLEAR®, MR MUSCLE® and RIDSECT®. The 131-year-old company, which generates $10 billion in sales, employs approximately 13,000 people globally and sells products in virtually every country around the world. www.scjohnson.com