Fifth Third Bank Hosts First Roundtable Event to Educate Minority Construction, Property Management Businesses
Fifth Third Bank Hosts First Roundtable Event to Educate Minority Construction, Property Management Businesses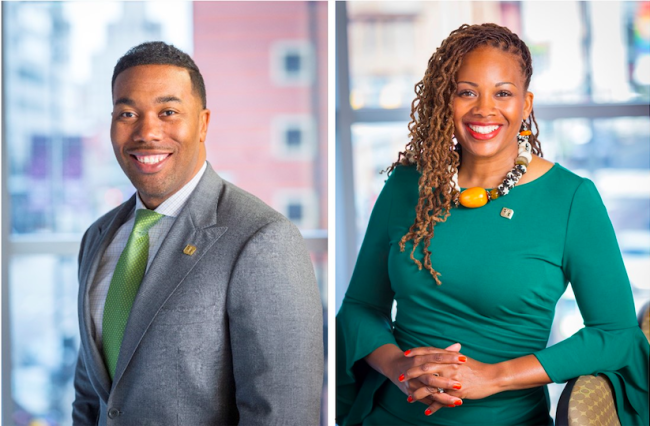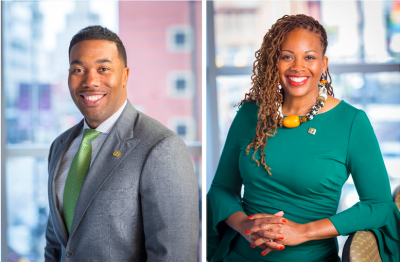 Wednesday, February 17, 2021 - 1:00pm
Recently Fifth Third hosted the inaugural Diversity Inclusion Support and Connection Opportunities for Vendor Empowerment Roundtable event to bring awareness to business opportunities for certified minority businesses in the construction, design, repair and maintenance fields. The intent of the session was to provide insight and tips about how to bid work for upcoming Fifth Third projects and introduce diverse suppliers to key decision makers. The event featured keynote address from Stephanie Smith, senior vice president and chief inclusion and diversity officer at the Bank; information and insights from key Fifth Third leaders and CBRE, the commercial real estate services company; and next steps on future DISCOVER events.
"We continue to take a thoughtful approach to diversifying our supply chain.  Hosting educational opportunities help diverse businesses expand their knowledge about the procurement needs and process at Fifth Third and connects our non-diverse vendors with the many capable MBEs in the region," said Marsha Thornton, vice president and director of supplier diversity at Fifth Third.
Fifth Third's supplier diversity program was established in 2015. Since then, the division's leadership team has worked to expand its efforts through educating, developing and connecting with Black- and other minority-owned, veteran-owned and woman-owned small businesses. The work is intended to build a more robust system of minority suppliers, educate them on the request-for-proposal process and support them with technical assistance and training.
In December, the Bank announced a deeper commitment to racial equality, equity and inclusion and six bold inclusion and diversity goals that focus on creating equitable environments for Black customers, communities and employees. Both initiatives emphasize building stronger relationships with diverse suppliers with the goal of their winning contracts with the Bank.
John Moore, president of Moore Air, based in Cincinnati, said events like DISCOVER are important for business owners and the Bank. "We're all a part of the same business community," he said. "As opportunities expand and more vendors are engaged with the Bank it will continue to increase the probability of mutually beneficial relationships. Hosting these events isn't a point of obligation for corporations, it's a point of opportunity to enhance and amplify the business life cycle."
Additional DISCOVER sessions during 2021 will highlight projects and contracting opportunities that include the following areas: architecture, engineering, construction, and repair and maintenance services. The additional events will allow Tier 2 and Tier 3 trade partners the opportunity to explain their capabilities and to connect with contractors.
Curtis Bodison, Fifth Third's director of program and project management, said, "We believe strongly that improving connections with Tier 2 and 3 trade partners will help to transform supplier diversity at every level. This event series is just one example of how we will support this transformation going forward."
To learn more about Fifth Third's supplier diversity program and future DISCOVER events, please contact 53SupplierDiversity@53.com.