Empowering Rural Doctors Through Digital Nutrition Education
Herbalife Nutrition announces a new partnership with the Chinese Red Cross Foundation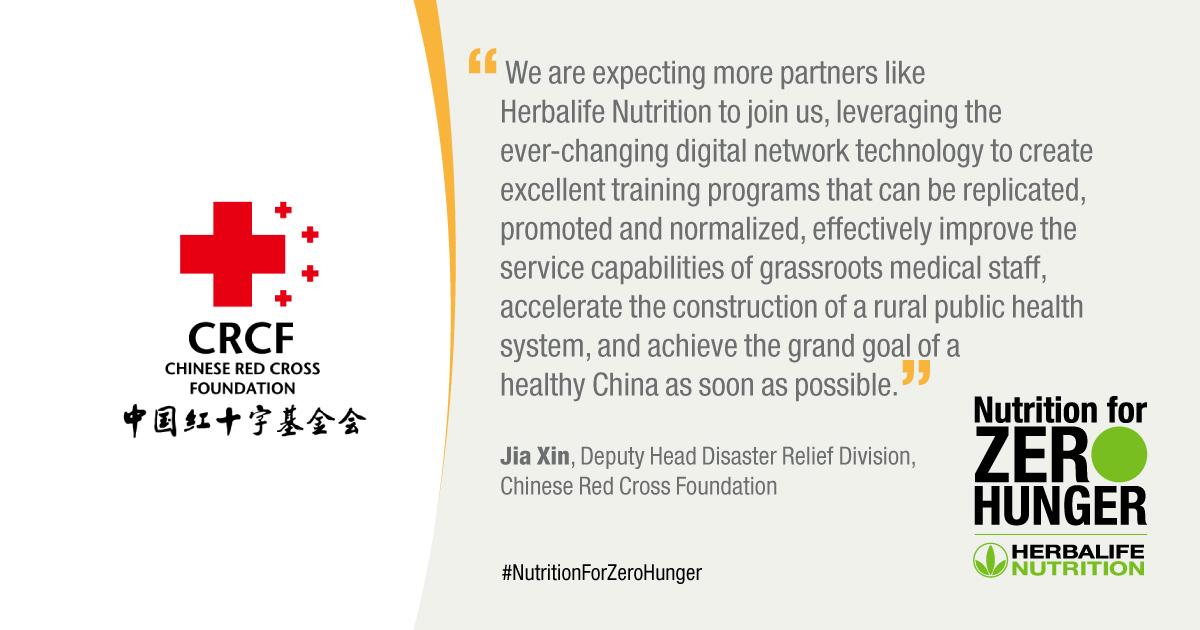 As part of Herbalife Nutrition's Nutrition for Zero Hunger (NFZH) global initiative to eradicate hunger and provide nutrition education and resources, Herbalife Nutrition partnered with the Chinese Red Cross Foundation (CRCF) to launch the Rural Doctors Online Training program.
The goal of the Rural Doctors Online Training Program is to provide free online training courses for 1,500 rural doctors in poverty-stricken areas to sharpen skills and enhance expertise to improve medical and health services as well as accelerate the development of the rural public health system.  As well as leveraging ever-changing digital network technology to create easily replicable online training programs–making nutrition education accessible to all. Training rural doctors on nutrition education is an effort that has a potentially exponential impact to overcome hunger and malnutrition.
Read more about the Rural Doctors Online Training program here.