Effort to Save Burrowing Owls Goes Underground in Chino
Audubon Society, SCE volunteers team up to build artificial burrows to help bolster the dwindling population of the little birds.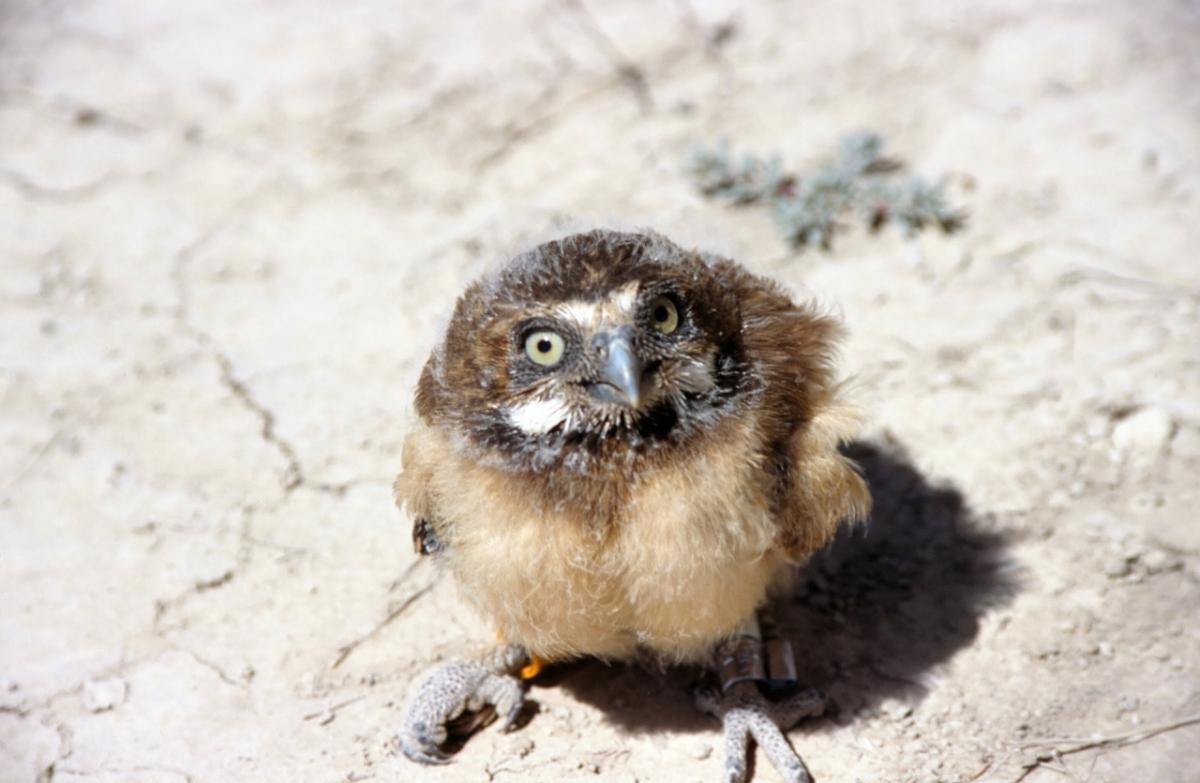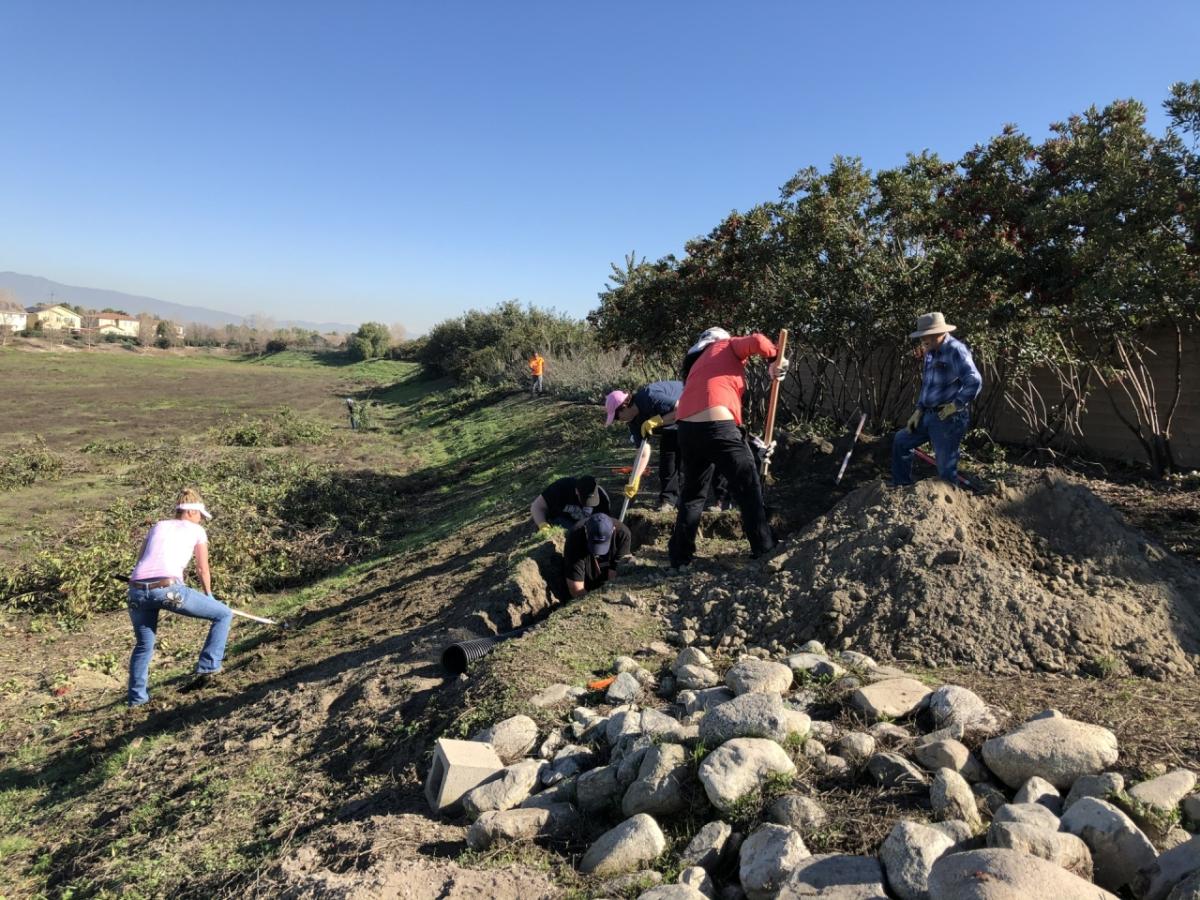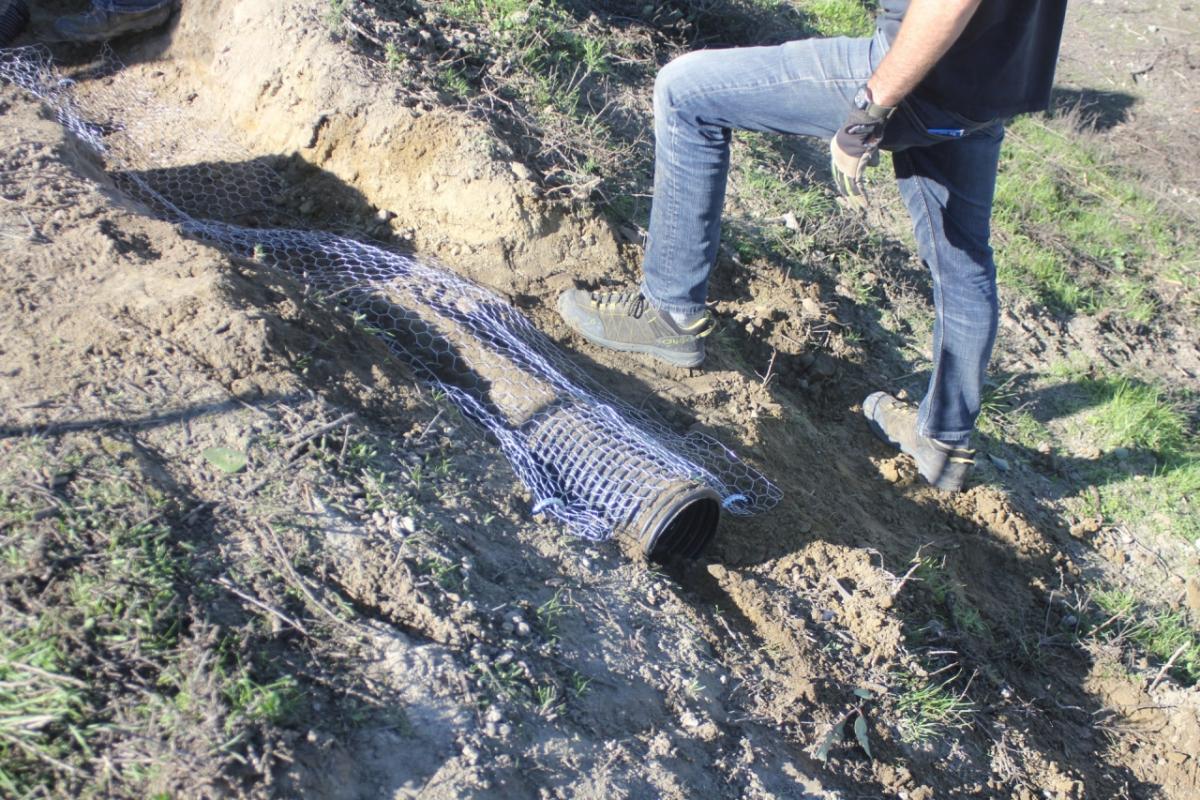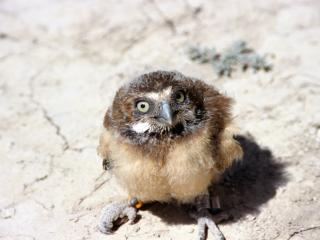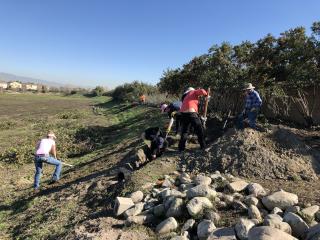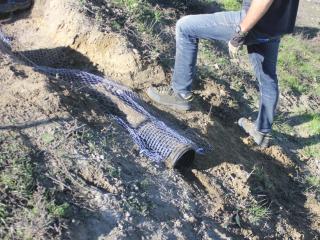 Effort to Save Burrowing Owls Goes Underground in Chino
By Mary Ann Milbourn
When Brian Bielfelt had an opportunity to help build artificial burrows in Chino for burrowing owls, he jumped at the chance.
"I've loved burrowing owls for a long time — since I was in third grade in Florida," said the Southern California Edison staff biologist.
Unlike other owls that roost in trees, the tiny burrowing owls, measuring just 9-inches tall, make their homes in burrows in the ground that often have been abandoned by squirrels or snakes. The owls used to be plentiful in Southern California, especially in the San Joaquin and Antelope valleys and Inland Empire.
But their numbers have dwindled as housing development has overtaken much of their habitat, leading California to declare them a Species of Special Concern.
Bielfelt and 13 other SCE volunteers had a chance recently to do their part to preserve the population, helping volunteers with the Pomona Valley Audubon Society build eight artificial burrows near the College Park housing development in hopes of enticing a few of the owls to return.
Suzanne Thompson, a Pomona Valley Audubon board member, spearheaded the effort after finding a field that was set aside for a burrowing owl preserve.
"I thought it was exciting to find them in our area," she said. "I thought, 'What can we do to protect and enhance the site?'"
SCE avian manager Kara Donohue, who worked with the owls while in graduate school, offered to lend a hand. She brought a group of SCE environmental staff volunteers to build the burrows and help remove non-native vegetation. SCE also provided a mini excavator and SCE excavator operator Randy Oseguera and spotter Jason Carver to help dig the trenches needed for the burrows.
The group followed do-it-yourself artificial burrow instructions provided by the San Diego Zoo's Burrowing Owls Recovery Program.
The materials were standard fare from your local hardware store: black perforated plastic drainage hose, chicken wire, a wooden box, sand and a 5-gallon lidded plastic bucket. The hard part was the work — digging the T-shaped trenches then refilling them after the burrow was installed.
The mini excavator provided by SCE did swift work of digging six of the trenches. The Audubon's Thompson said that was a big help. 
"With manual labor it would have taken us days and days," she said. In fact, the last two hand-dug trenches took the better part of two days.
Once the trenches were dug, a square of hardware cloth was laid down to provide stability, followed by the wooden box/nest, which was filled with a combination of dirt and sand to replicate a normal burrow.
The drainage hose was attached to the box with two extensions that followed the T-shaped trench to provide two entrances/exits. The bucket with the removeable lid came next. The lid allows easy access for biologists to check on the birds. The trench was finally topped off with chicken wire and dirt to hide and protect it from digging coyotes.
Stepping back from the site where the burrows were dug, they were almost invisible to the naked eye. But since owls had previously nested in some now-collapsed burrows nearby, the biologists think the little birds may find their way to the new homes.
"These are like luxury condos," SCE's Donohue said. "It's totally possible they could find this and use them this season."
She said the project was part of SCE's effort to be a good neighbor.
"Edison is part of the community and we always want to help when we can in giving back," she said.