Ecocentricity Blog: In Thanksgiving for the People of Interface
By: John A. Lanier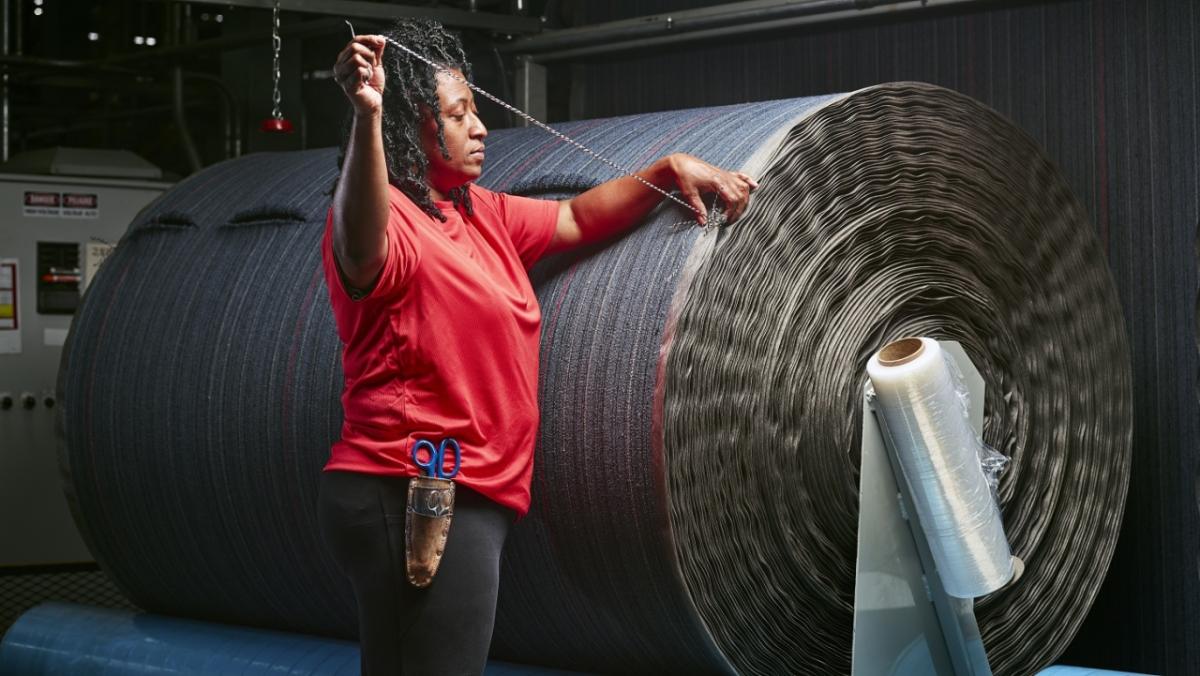 Photo Credit: Copyright Christopher Payne/Esto
Ecocentricity Blog: In Thanksgiving for the People of Interface
Most Thanksgivings, I take the time to write a post of gratitude for this or that. This year, "this or that" is the people of Interface, the company my late grandfather founded and led for 38 years. It's been quite some time since I have used this platform to lift up their good work, and as their most recent Environmental, Social, and Governance Report shows, there is a lot to celebrate!
Highlights from the Interface ESG Report
I'll give you the environmental highlights from the report and then let you get back to what is hopefully a restful Thanksgiving week. Since a baseline year of 1996, Interface has accomplished the following on global carpet tile manufacturing per unit of output:
96% fewer greenhouse gas emissions;
86% less water used to make products;
85% less waste sent to landfill;
76% renewable energy use at global manufacturing sites (note - that's renewable energy, not just electricity), and;
76% reduced carbon footprint of carpet tile products.
Impressive, right? But that's not what I'm most excited about. Those are Interface's past accomplishments, but what excites me most are their forward-looking commitments to keep improving. In 2021, Interface received third-party validation of their 2030 climate goals as science-based under the Science Based Targets initiative. Here are their new commitments, each with a base year of 2019 and a target year of 2030:
Reduce Scope 1 and 2 emissions 50% on an absolute basis;
Reduce Scope 3 emissions from purchased goods and services 50% on an absolute basis, and;
Reduce business travel and employee commuting emissions 30% on an absolute basis.
The report states, "As Interface endeavors to become a carbon negative enterprise as part of Climate Take Back™, these 2030 targets represent an important halfway milestone on our journey." Clearly, my grandfather's company remains committed to the values that Ray held most dear to his heart. That is because of the people of Interface. To each and every one of you, thank you, and keep climbing the mountain!
Ecocentricity is available weekly via email subscription. Click here to subscribe.
Ecocentricity Blog: Bottle Deposit Bills and the New Technology That Can Make Them Work.
Ecocentricity Blog: Ray Anderson's Predictions for the Future - Where Are We Now?
Ecocentricity Blog: Extreme Event Attribution: What Can We Say about the Link Between Hurricane Ian and Climate Change?