Ecocentricity Blog: Lists of Ten
Ecocentricity Blog: Lists of Ten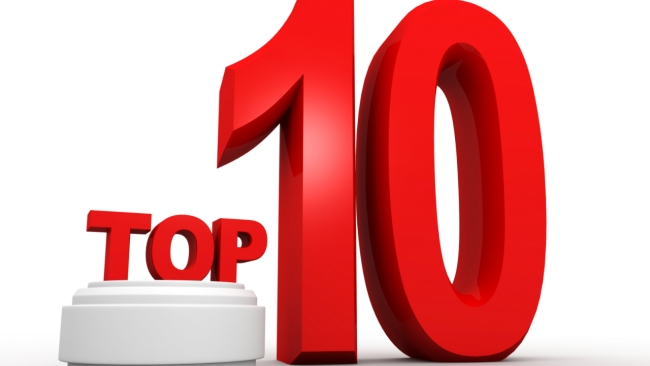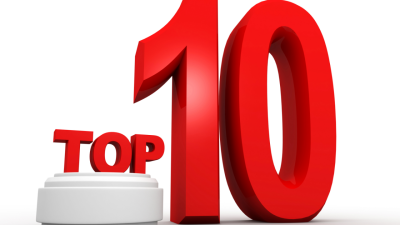 Wednesday, November 18, 2020 - 9:00am
I have no idea if an anthropologist would agree, but I'm convinced that humans make lists of ten because we just so happened to evolve with ten fingers. If we'd had four fingers on each hand, I bet we would make lists of eight, and our entire system of mathematics might be based on increments of eight too. Fun fact – that would be called an octal numeral system.
Okay, fine, that fact wasn't so much fun. But you know what is fun? Those lists of ten. They're fun to read, and they're fun to make. So much fun that I decided to make my top ten list of the top ten lists from The Top Tens, a website dedicated entirely to top ten lists. And yes, before you ask, that last sentence was grammatically correct. Here we go:
10) The top ten funniest stand-up comedians – my quibble is that Mitch Hedberg didn't make the cut, but it's a good list;
9) The top ten greatest continents on Earth (past and present) – I just love that someone put effort into such an unimportant topic;
8) The top ten famous people who have been knighted – who knew that Bill Gates received an honorary knighthood?!?!;
7) The top ten worst fast food restaurants – I don't have a dog in this fight, but I wanted you to know that lists come in worsts too;
6) The top ten greatest internet memes – man, I almost forgot about getting Rick Rolled;
5) The top ten ice cream flavors – likely the most controversial list on my list;
4) The top ten best video game series – now we get into the stuff that matters, and Zelda topping the list is absolutely correct;
3) The top ten greatest big cats – I'm team snow leopard here after watching the Planet Earth documentary;
2) The top ten countries with the best food – I'm proud of Mexico for the strong showing, though it's tough to compete with Italy and France here;
1) The top ten circular economy investment opportunities for a transformative Covid-19 recovery strategy – okay, I admit it, that one didn't come from The Top Tens, and this was all an elaborate ploy to get you to click on that link.
It comes from the Ellen MacArthur Foundation, and it's really dang good. Released last month, the publication highlights the ways in which policymakers working to help their economies recover from the economic impacts of Covid-19 can do so in resilient ways. They offer ten circular economy opportunities across five different sectors, all of which can help reenergize the economy while solving systemic problems like climate change, plastic waste, and food insecurity.
I won't give you their list of ten here, because I want you to actually download the report and spend some time with it. Once again, the Ellen MacArthur Foundation has set the bar for thought leadership on the circular economy. Bravo to them!
Okay, fine, here's your top top ten list from The Top Tens (also grammatically correct): The top ten strangest places in the world – enjoy!
This blog is available weekly via email subscription.  Click here to subscribe.
Contact
Ray C. Anderson Foundation