DuPont Sustainability Report: Robert Gray, DuPont Climate Strategist
DuPont Sustainability Report: Robert Gray, DuPont Climate Strategist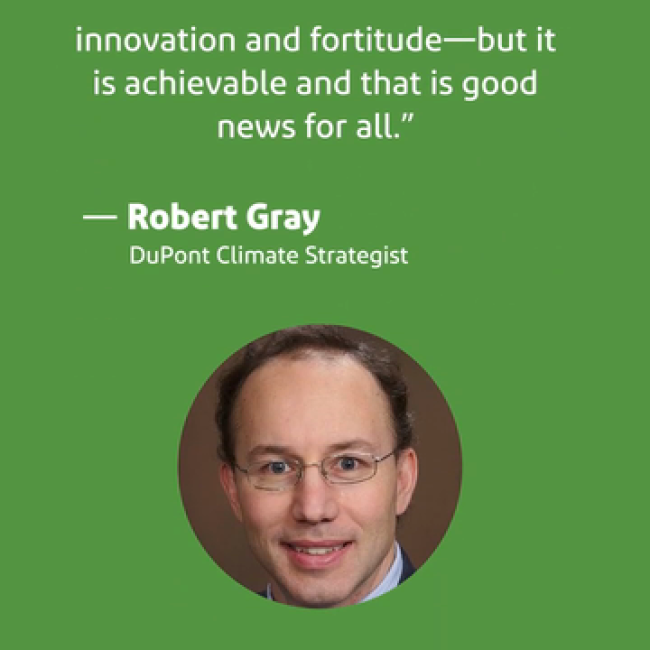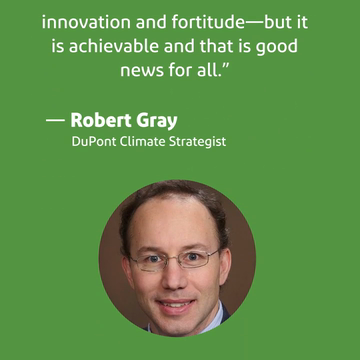 Friday, May 20, 2022 - 12:15pm
What is your vision of sustainability for DuPont?
I want DuPont to be the partner of choice for our customers by meeting or exceeding our 2030 sustainability goals. We have come a long way and I see increasing connectivity to creating value for our customers through our own sustainable actions. I am excited about the potential for collaboration along the value chain and this will be critical for success in Scope 3. It's clear that organizations that embrace sustainability will be more successful than those that aren't going forward. 
DuPont has strong core values; how do they enhance and advance our sustainability goals?
Environment, health, safety, and respect for people have long been part of our company's core values so the linkage with our sustainability goals is natural and well understood by our employees, customers, and other stakeholders. I believe this consistency lends credibility and will strengthen and accelerate our performance.
What are you most proud of in 2021?
I am proud of the progress we've made in both solidifying our plan to meet our 2030 climate goals and results we are beginning to see. What seemed aspirational at first, now has clear progress and pathways to long term success with key decisions and choices well defined. And we have leadership support to make it happen.
What excites you about the future?
More than ever, I believe tackling climate change is achievable. It requires education, innovation, and fortitude—but it is achievable and that is good news for all! I also believe that DuPont is thinking creatively, beyond our 2030 goals to how we can make the world even better. That aligns with our company purpose and makes my job both compelling and rewarding.