Dow: Our Shared Ambition
Dow: Our Shared Ambition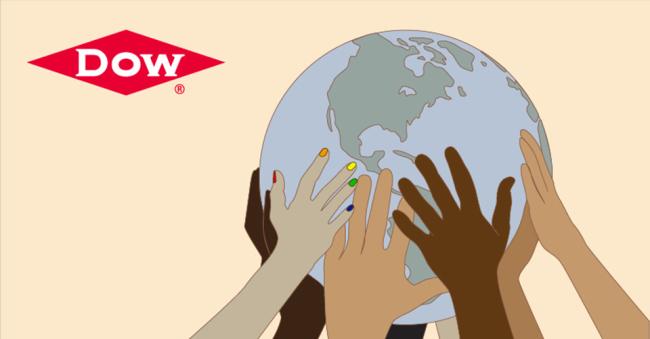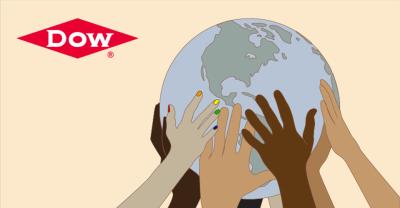 Summary
We share our world with our partners, our stakeholders, and one another. And we know our goal to create a better world is shared too.
Monday, December 21, 2020 - 12:05pm
None of us could have predicted all the serious challenges we'd face this year: floods, hurricanes, a pandemic, economic hardship, and continued racial injustice.
But we certainly can learn from them.
As we turn our focus to 2021, it's important we reflect on the world … the world we aim to improve through our solutions … the world we aspire to lead in innovation, customer-centricity, inclusion and sustainability.
But it's not just the world. It's our world. Perhaps the most important lesson from 2020 is how interrelated we all are in this shared world and how we are all share the goal of making it a better place.
Coming together to improve our world isn't new for Dow.
And, this year, showcased us at our very best.
We found new ways to innovate with and serve our customers in a virtual world. We kept running our business safely and shipping essential products. We took significant strides in driving our environmental and sustainability goals forward, including introducing new breakthrough targets. We took action to help address racism. We stepped up to help our communities in the U.S. Gulf Coast following hurricanes, in Michigan after flooding, and all over the world. And we brought products like hand sanitizer, PPE and ventilators to market in record time to meet critical shortages.
Team Dow is helping lead the way to a better world. But we know we're not alone.
This year, more than ever, our world demanded solutions. Organizations and individuals delivered, each responding in their own unique way.
Everyone learned their own lessons. For many, those came through loss; this year took a heavy toll on life, lives and livelihoods. It's important to come together to learn from one another's experiences, and to share one another's burdens.
We're still facing many complex challenges. We'll need more of that can-do spirit from everyone in the new year.
We're stronger together. And, collectively, we can develop shared solutions that will be stronger as well.
So, as we close out 2020, it's important we remember…
We all accomplished so much this year; let's celebrate those successes safely this holiday season.
We all experienced and responded to this year differently; let's learn from one another with empathy and grace.
We all have a shared ambition of a better, more resilient world; let's strive for it together.
Jim Fitterling, Dow Chairman and CEO