Diversity — A Business Imperative for Arrow Electronics
Engages with Student Talent in Colorado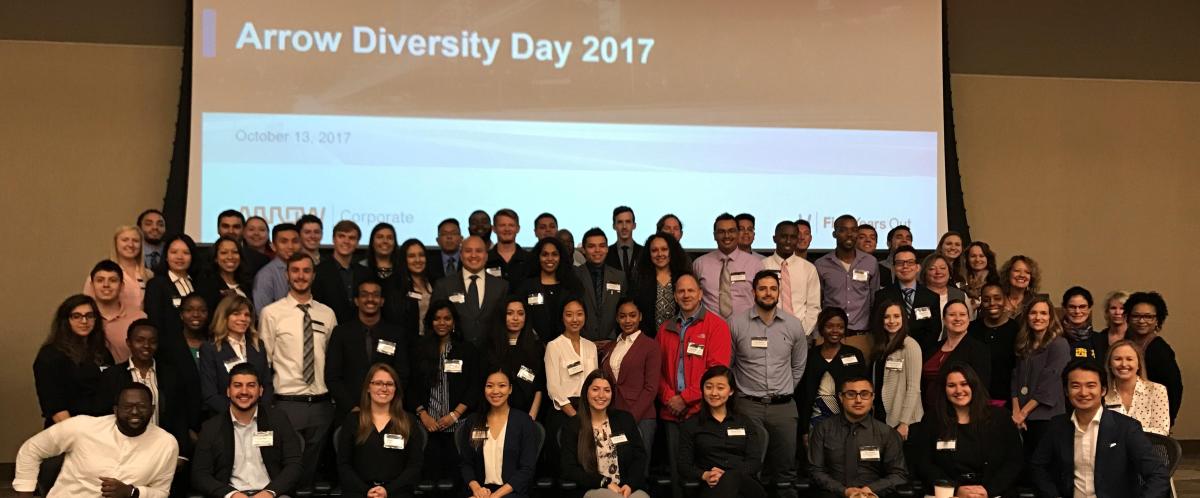 Last month, Arrow Electronics hosted several dozen undergraduate and graduate students from five Colorado universities to learn more about careers at the global technology-solutions provider.
The attending students are currently pursuing business, technical and engineering degrees and represented an array of backgrounds and communities including ethnic minorities, first-generation college students, LGBTQ, veterans and individuals with disabilities.
In addition to providing students with practical information on cultivating a career at Colorado's largest company by revenue, the event also offered students the opportunity to network with senior executives and former Arrow interns.
"Fostering a diverse workforce at Arrow is paramount to the company's identity and success. Ensuring our teams are made up of talented individuals who can offer differing ideas and perspectives is what keeps us innovative and able to think Five Years Out," said Teresa Kostenbauer, senior manager of university recruitment and relations at Arrow. "We look forward to hosting this event every year, not only to showcase opportunities at Arrow, but also to attract exceptional talent."
To learn more about Arrow's award-winning immersive summer internship program that successfully transitions eligible interns into full-time Arrow employees, please visit: http://arrow-internship.jobs/.
About Arrow Electronics
Arrow Electronics is a global provider of products, services and solutions to industrial and commercial users of electronic components and enterprise computing solutions. Arrow serves as a supply channel partner for more than 125,000 original equipment manufacturers, contract manufacturers and commercial customers through a global network of more than 465 locations serving over 90 countries. Learn more at fiveyearsout.com.