Cutting-Edge Business Performance Metrics Revealed at Sustainable Brands New Metrics '17
Leading research, breakthrough tools, and new reports unveiled by BASF, Dell, Thomson Reuters and others in Philadelphia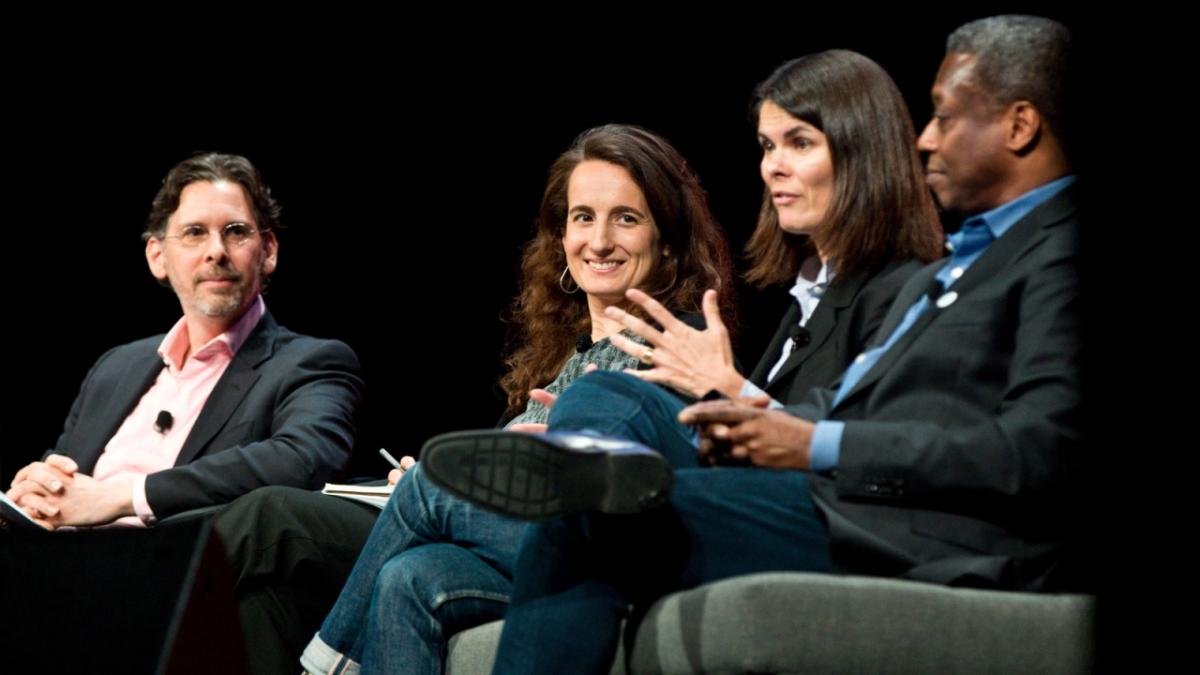 SAN FRANCISCO, November 13, 2017 /3BL Media/ - Members of the Sustainable Brands® community gather in Philadelphia to kick off the 7th annual New Metrics conference. More than 300 global senior executives are convening today through Nov 15th to unveil cutting-edge corporate practices that will enable brands to identify and measure entirely new forms of business risk and value.
New Metrics '17 hosts more than 100 influential speakers sharing tools, advanced frameworks and case studies around quantifying environmental and social impacts and tying them to financial and business value. The event kicks off Monday with a series of orientation Boot Camps, one for each of the 4 tracks of content: Finance & Investor Relations, HR & Employee Engagement, Strategy & Operations and Supply Chain Management.  
Compelling initiatives and leading-edge business strategies presented at New Metrics '17 include:
Kevin Moss, Global Director of the Business Center at World Resources Institute, offers a thought-provoking analysis of the threats of growing consumption of material goods and shares innovative business models that can scale in a resource-constrained world.
 
Cynthia Figge, CEO and Co-founder of CSRHub and EKOS International, reveals new insights on the relationship between ESG disclosure and performance and demonstrates how Bloomberg's first ESG app can help analyze corporate sustainability performance.
 
John Schulz, Director of Sustainability Integration at AT&T, discusses AT&T's ambitious net positive goal – the so-called "10x" goal that will enable carbon savings for its customers that is 10 times the footprint of its own operations by 2025.
 
Kellem Emanuele, Director of Attego ESG Impact Solutions, introduces The Trust Index, a new tool that measures the presence or absence of trust and tracks changes based on the degree to which social media is positive or negative over time.
 
Geoff Kendall, CEO and Co-Founder of Future-Fit Foundation, reveals a brand-new tool: a rigorous yet practical new standard for science-based goal-setting and a performance guide for companies that want to flourish while still adding to the wellbeing of society.
 
Katie Schmitz Eulitt, Strategic Advisor and Stakeholder Outreach Lead at SASB, explores the evolution of investors' sentiments about sustainability and share the latest developments in SASB's growing ecosystem.
 
Ricardo Caceres, Co-Leader of the Practice of Purpose Project, and Omar Rodriguez-Vila, Assistant Professor at Georgia Tech Scheller College of Business, share the new Practice of Purpose report, set to identify the differences between traditional marketing and marketing based on social purpose.
 
EcoAct leads a lunch presentation on how carbon neutrality is being applied in new and innovative ways to incentivize clean development.
"We are excited to see New Metrics leadership continue to mature across a number of critical business functions, with fantastic applications in Sustainability, Finance, Accounting, Marketing, Supply Chain Management and Human Resources, among others." states Dimitar Vlahov, Director of Content at Sustainable Brands. "While we recognize the adoption of New Metrics is still in its early days, we are proud to be evolving this field together with the thought leaders and leading practitioners we have with us this week."
In addition to the regular programming at New Metrics, senior leaders from the SB Corporate Member Network will hold a separate meeting focused on key insights in New Metrics. Members from Avery Dennison, Nestlé, Pepsico, Timberland, UPS, Target, Williams-Sonoma are in attendance.  
Proud supporters of New Metrics '17 include BASF as Principal Sponsor, Eco-Act as Premier Sponsor and 599 Labs as Major Sponsor. South Pole Group, Nature Bank, Trucost, SupplyShift, Cool Choices, Vertaeon, recycte and United Nations Global Compact are Supporting Sponsors. Additional partners include Wharton IGEL, Ceres, G&A, SustainAbility, Thrive Farmers, Sustainable Packaging Coalition, Triple Pundit and others.
For a complete list of sponsors and speakers as well as the conference schedule, please visit the conference website at www.NewMetrics17.com. Registration is still open and tickets can be purchased onsite at the Loews Philadelphia Hotel.
About Sustainable Brands
Sustainable Brands® is the premier global community of brand innovators who are shaping the future of commerce worldwide. Since 2006, our mission has been to inspire, engage and equip today's business and brand leaders to prosper for the near and long term by leading the way to a better future. Digitally published news articles and issues-focused conversation topics, internationally known conferences and regional events, a robust e-learning library and peer-to-peer membership groups all facilitate community learning and engagement throughout the year. Sustainable Brands is a division of Sustainable Life Media headquartered in San Francisco, CA.