Comcast NBCUniversal Celebrates Hispanic Heritage Month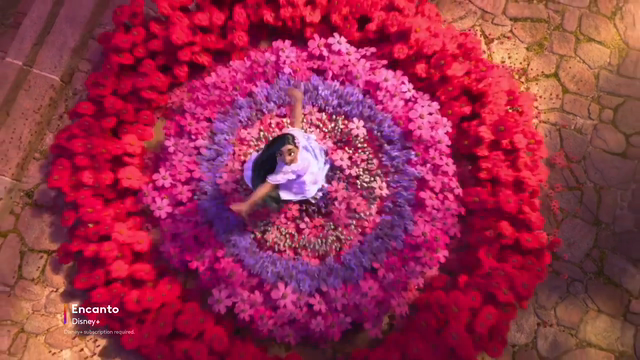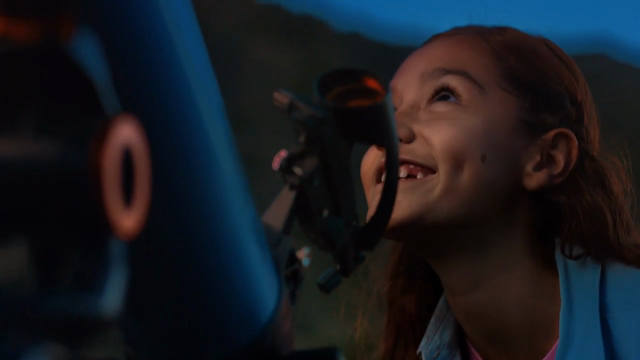 All year long, Comcast NBCUniversal is committed to recognizing the contributions and influence of Hispanic and Latino communities to our history, culture, and achievements of our company. We believe a diverse, equitable and inclusive company is a more innovative and successful one, and Hispanic Heritage Month provides a special opportunity for us to recognize the remarkable contributions of the Hispanic and Latino communities across our company and beyond.
In honor of Hispanic Heritage Month, which begins September 15, we are curating thousands of hours of programming to provide opportunities for families and individuals of all ages to learn about the Hispanic culture and its traditions, celebrate this special community, and share their stories with others.
Xfinity Programming
We are proud to announce that Xfinity has curated a collection of bilingual and bicultural movies, TV shows, and more on X1, Stream and Flex. This unique collection is edutaining, through programs with authentic stories which celebrate the achievements and breakthroughs of the community.
The destination, "Sí se pudo" (Yes, we did) includes collections that celebrate Latinos who have stars on the Hollywood Walk of Fame, recipients of the Presidential Medal of Freedom, and movies on the National Film Registry. The collection also features movies and specials such as the multi-generational comedy Gordita Chronicles (HBO Max), the 2022 remake of Father of the Bride (HBO Max), a new documentary, José Feliciano: Behind this Guitar (Peacock), and a roundtable conversation The Culture Is: Latina (Peacock). Kate del Castillo, who stars in the popular telenovela La Reina del Sur (Telemundo) and on the new show 'Til Jail do us Part (Peacock), will serve as a guest editor during a special Telenovela week, and Becky G is just one of the latest celebs to join the pack of Latina and Latino superstars featured in our Xfinity Hangouts series where you'll also find legends like J.Lo and many more.
Xfinity is also offering free content every week of the month, with a different genre highlighted each week: TV shows (9/15-21), Kids & Family (9/22-28), Movies (9/29-10/5) and Telenovelas (10/6-12) with crowd pleasers like The Addams Family 2 (EPIX), Volver (Sony Cine), César Chávez (Peacock), Fools Rush In (XUMO), Guadalupe Reyes (Cine Latino), Santiago de los mares (Nick en Español), Doña Bella (RCN Novelas), and many more. And all month long, Xfinity customers on X1 and Flex can enjoy free access to thousands of on demand choices in both English and Spanish.
And to further celebrate Hispanic Heritage Month through meaningful storytelling, Xfinity Rewards members will be offered the animated film The Book of Life to enjoy and keep – on us.
To access the above content and more, Xfinity customers just say "Latino" into their bilingual Xfinity Voice Remote.
Comcast Newsmakers
Throughout the month, Comcast Newsmakers is spotlighting changemakers who are uplifting Hispanic and Latino communities, while tackling barriers to advancement. In a first for the platform, original content is offered in both English and Spanish, with interviews recorded in both languages with each guest. Guests include Danny Vargas of the American Latino Veterans Association, Frankie Miranda of the Hispanic Federation, groundbreaking actor Pepe Serna, legendary labor organizer Dolores Huerta, and more. Interviews will be available to Comcast customers on Xfinity X1, Flex, and Stream using the voice command "Comcast Newsmakers," and free to the public at ComcastNewsmakers.com.
NBCUniversal's "Be the Next Story Told" Campaign
On September 15, NBCUniversal will launch "Be the Next Story Told" ("El Futuro lo Escribes Tú"), a multiplatform bilingual initiative that highlights the monumental contributions of Hispanics in the U.S. while speaking to the next generation of Latinos, across the company's entire portfolio. The celebratory spot features appearances by prominent Latinos in the entertainment and news industry including actress, Kate del Castillo, singer and judge of The Voice, Camila Cabello, singer Camilo, sports anchor, Andrés Cantor, and prominent journalists Julio Vaqueiro and Morgan Radford, among others. As the Hispanic Heritage celebrations continue, the NBCUniversal portfolio will feature an entire month of unique programming, curated content, and broadcast, digital, and social initiatives.
Driving Impact in Our Communities
Comcast collaborates with a number of organizations that support Hispanic and Latino communities such as the Al Día Foundation, which started a journalism lab to highlight the historic increase of Latinos in higher education, Esperanza, which offers in-house programming to support Latinos across a spectrum of digital literacy and skills needs, and the Hispanic Federation, which we partnered with earlier this year to launch the Latino Digital Equity Centers Initiative to strengthen workforce development and digital training programs in the Latino community nationwide. We also have a long-standing partnership with UnidosUS to invest in community organizations focused on improving the well-being of Latinos through increased and more effective use of technology.
In addition to directly supporting Hispanic and Latino small businesses through Comcast RISE, Comcast also partnered with Prospera to build a pipeline for Hispanic small businesses and entrepreneurs and BUILD.org to equip the next generation with the entrepreneurial mindset and skills that lead to college, career, and life success.
Connecting Through Creation
Three incredibly talented content creators who honor and celebrate their culture through their art will be featured across Comcast's social media and Xfinity platforms. Comcast has partnered with Ayala, Valheria Rocha, and Marka to commission original pieces that express what Hispanic Heritage Month means to them. Stay tuned throughout the month to see their artwork.
Supporting Our Employees
During our Hispanic Heritage Month DE&I Speaker Series, teammates will come together virtually to hear from legendary EGOT Rita Moreno. Our celebration wouldn't be complete without the enriching and enlightening programming run by Unidos, our Hispanic- and Latino-focused Employee Resource Group. Throughout Hispanic Heritage Month, Unidos will be hosting several national events covering intersectionality, cultural authenticity, cuisine and professional development opportunities.
Our Commitment
Our Hispanic Heritage Month celebration is part of our ongoing commitment to diversity, equity, and inclusion which was accelerated in June 2020 with $100 million commitment to meaningfully effect systemic change. To deepen our impact in the communities we serve, we're investing $1 billion to reach tens of millions people over the next 10 years through Project UP – our comprehensive initiative to advance digital equity and help build a future of unlimited possibilities.
This year and every year we are proud to recognize and celebrate Hispanic Heritage Month, and we will continue to empower and support our employees, audiences, and the communities we serve.