Collaborating, Listening, Iterating: Early Lessons From the Digital Equity Accelerator
Words by Mariama Kabia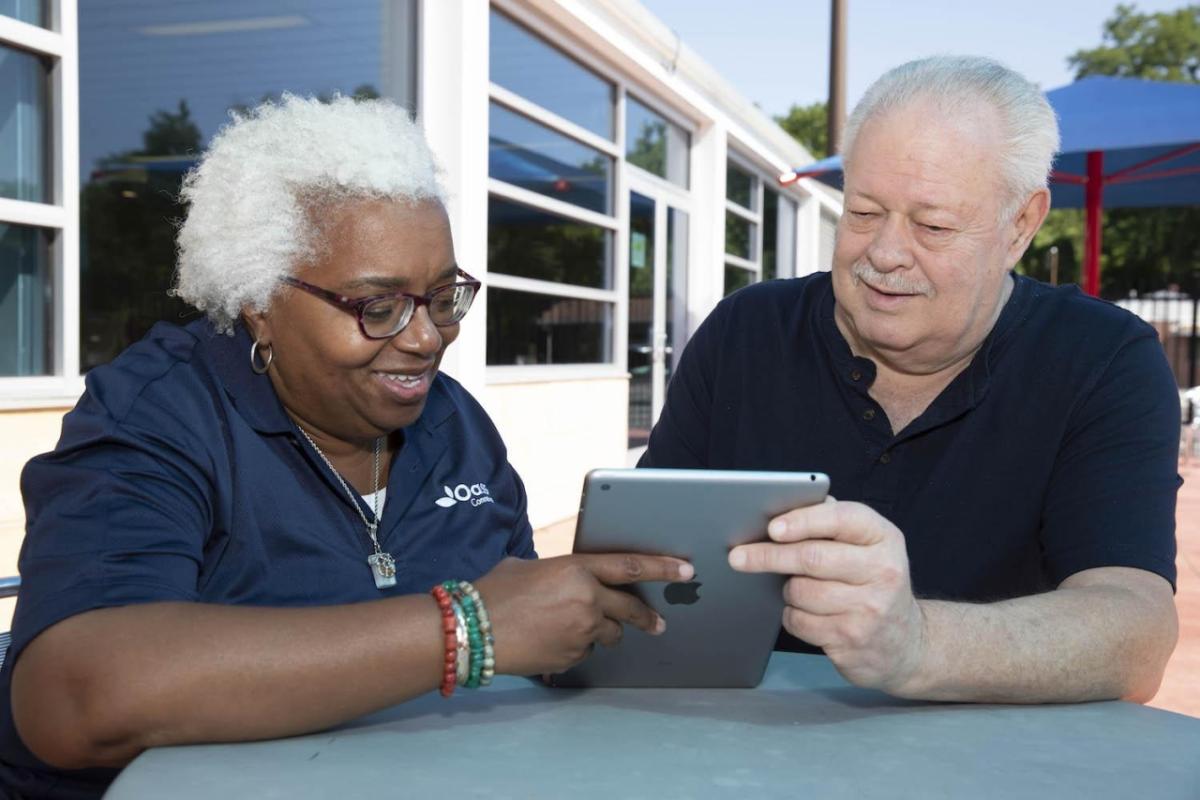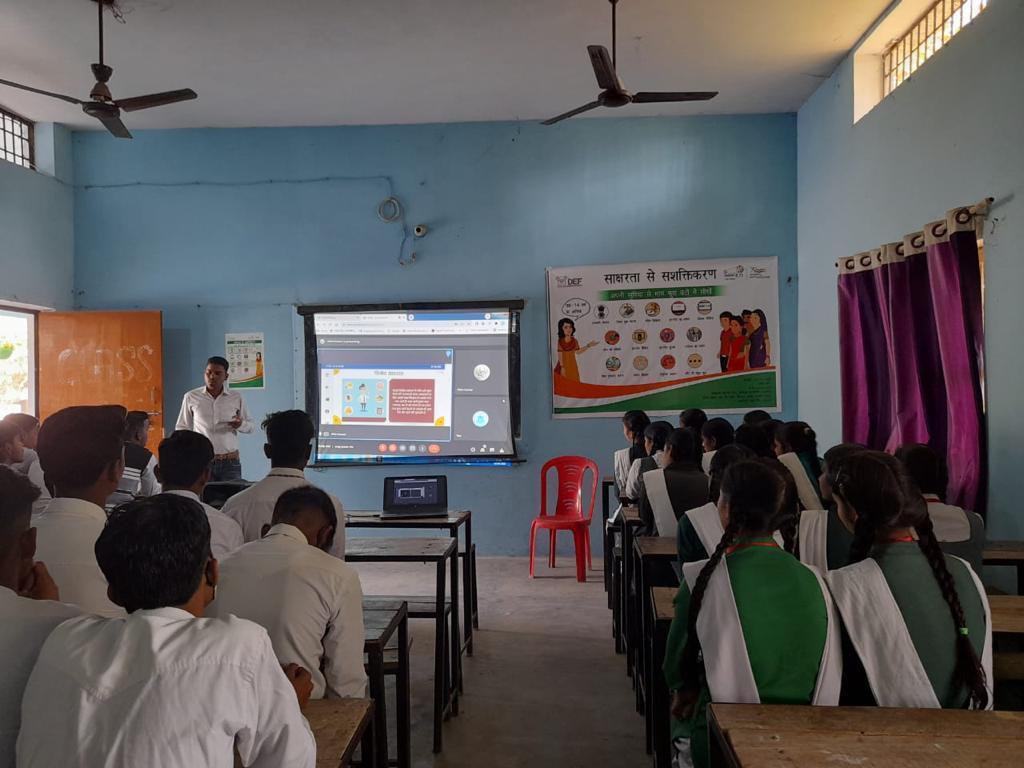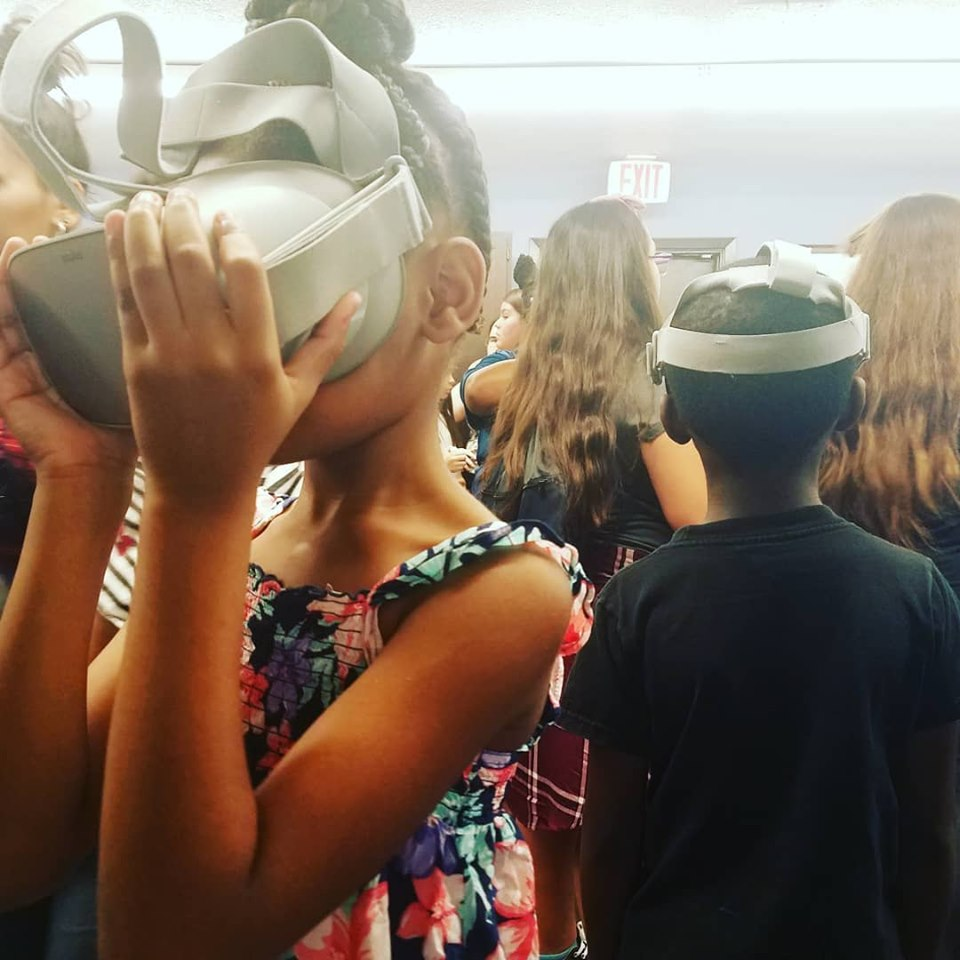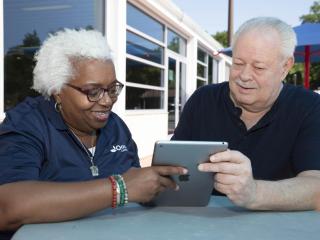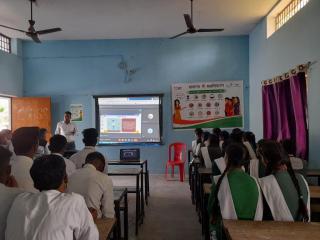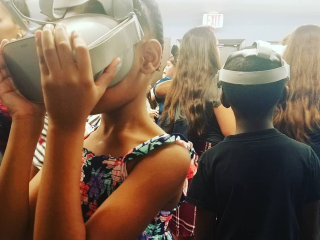 Originally published by TriplePundit
Last year, HP announced an audacious goal to accelerate digital equity for 150 million people by 2030. Even before embarking on this commitment, the team knew that success would take collaboration and an openness to continuous testing and learning.
The reality is that communities across the globe face a digital equity crisis — where lack of access to devices, connectivity, digital literacy skills, and relevant, high-quality content keep millions behind. We see this in education, healthcare and economic opportunity, particularly for historically marginalized groups, women and girls, educators, healthcare practitioners, and people with disabilities.
To address this challenge, HP collaborated with the Aspen Institute to launch the Digital Equity Accelerator, an initiative that enables selected nonprofits to advance digital equity in their communities. Using HP's expertise in technology and Aspen Digital's deep-rooted connection to disadvantaged communities, the Digital Equity Accelerator provides funding, devices, and capacity building for an inaugural cohort of seven nonprofit organizations in the United States, Morocco and India.
In the first several weeks since the Digital Equity Accelerator launched, we've begun to see how unique partnerships can help accelerate digital equity at scale. Here are four lessons we've learned that can help individuals, startups, nonprofits and government agencies promote and improve digital equity for people in local communities.
1. Diverse voices make teams stronger
Digital equity is complex — it looks different across communities, and no one solution will solve all inequities — so it's important to select partners that bring different perspectives to the table. In designing the Digital Equity Accelerator, we realized that promoting diversity within the cohort would bring varied perspectives on addressing digital equity and, in turn, provide the greatest opportunity for success. In the accelerator model, organizations both learn from and contribute to the cohort experience, activating the diverse knowledge and skills that the organizations bring with them.
Diversity most often occurs by design. For our program, multiple organizations were selected per country, each paired with a mentor to provide in-depth guidance. Organizations are provided access to technical advisors across sectors and connected to HP teams and in-country networks to support their growth locally and nationally. Beyond the dedicated support, we also see that cross-country learning is crucial. During the Digital Equity Accelerator's weekly learning sessions, the nonprofits share advice with one another — from their strategies and tools for monitoring and evaluating impact to tips on pitching their work to funders. The diversity of solutions, experiences, and teams is an asset to the program and helps promote collaboration versus direct competition.
2. Listen to organizations' needs
A key part of HP's offering in the Digital Equity Accelerator is hardware as a component of closing the digital divide. To ensure that the organizations would receive the devices that could best amplify their work, we took a hands-on approach. HP met early on with the teams to understand what's working, what's not, and what aspirations the hardware could help make a reality. What we learned was that the strategy for scale, the opportunity to explore accessibility features, and the creativity to think of how hardware could support connectivity, content, and digital literacy aspects of their missions. Through those listening sessions we made suggestions and worked collaboratively to create the ideal product mix. Asking the right questions — and listening — helps any initiative move forward smarter.
That doesn't stop at cash and hardware disbursements. Aspen Digital launched an initial survey to all cohort members to learn about their needs, particularly the topics that would best support their growth. Since the program started in June, we have been adjusting the format of learning sessions and advisor offerings to better serve the cohort — from adding new topics to making sessions shorter. Adding collaborative sessions and technical advising on skills the nonprofits find crucial puts emphasis on the expertise within and matches it with resources to help the organizations grow.
3. Embrace pivots
Importantly, we are learning to be agile and flexible alongside the nonprofit cohort. The Digital Equity Accelerator is in its pilot phase. We have intentionally built-in checkpoints, so that we are actively taking stock of what's working and where we can adjust. We are staying open to feedback and iterating along the way.
There are certain aspects of the program that can be unpredictable — like supply chain delays and external due diligence timelines. These dynamic issues and other external factors have challenged some of our initial assumptions.
Key for us is focusing on what we can control: the experience that we can provide the cohort members, the resources (such as the tools, advisors, mentors) to take their ventures to the next level and how we communicate. When something unanticipated occurs, we are open about the setbacks and work to resolve it. Staying flexible to pivot when necessary helps us navigate in a rapidly changing landscape.
4. Stay open to new ideas for addressing digital equity
We identified four pillars of digital equity and use a multifaceted approach to address it. We also recognize there are many creative ideas that may emerge beyond what we've imagined — and that's a good thing! The important thing for us is to keep the core intact — supporting the people and organizations that work in the communities they serve. We are constantly learning from the organizations and plan to use best practices to accelerate digital equity globally. The organizations will launch or scale new initiatives and need room and space to try new things. We will support them in monitoring impact and are excited about the insights that will emerge. Imagine the real-world results their work will have in communities from central Texas to Rabat, Bangalore, and beyond.
Accelerating digital equity means taking some big bets: on unique partnerships, centering diversity, listening to lived experience and local expertise, embracing pivots, and being open to new solutions. While those bets may be in pilot stage, we know that partnering to leverage strengths is how we create digital equity together.
This article series is sponsored by HP and produced by the TriplePundit editorial team.