Coalition Against GMO Mosquitoes Launches New Website and Sends Letter to Biden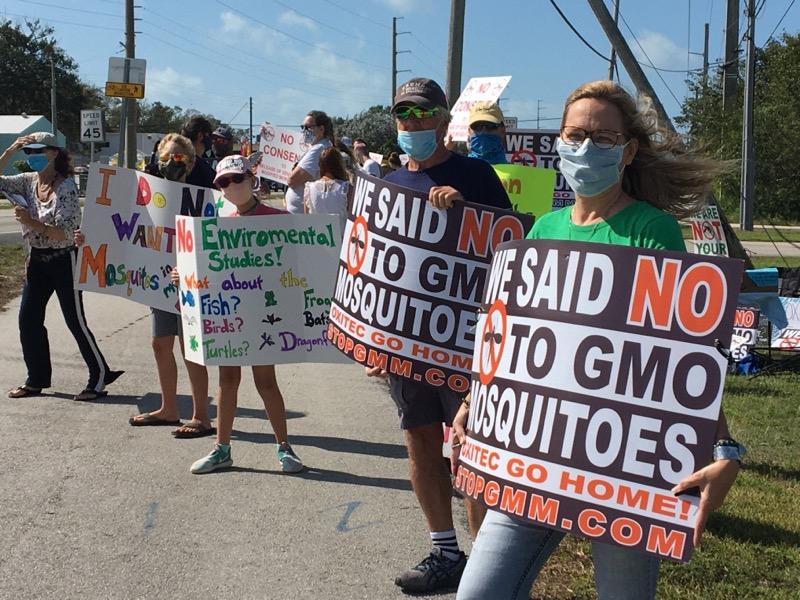 ISLAMORADA, Fla., February 24, 2021 /3BL Media/ - The Coalition Against GMO Mosquitoes launches a new website to educate the nation and galvanize public opposition to genetically engineered (GE) mosquitoes created by biotech corporation, Oxitec. The Coalition is also sending a letter by a concerned Florida Keys resident to President Biden urging an intervention in the impending experimental releases of GE mosquitoes in the Keys.
Oxitec and the Florida Keys Mosquito Control District (FKMCD) intend to experiment with GE Aedes aegypti mosquitoes somewhere in the Florida Keys as early as April. Oxitec and FKMCD publicly claim that the GE mosquitoes will control disease vectors and are safe for humans and the environment.
The Coalition launches StopGMM.com to counter what they deem to be misleading advertising and unsubstantiated public statements by Oxitec and FKMCD. StopGMM.com presents the actualities surrounding the issue and gives individuals anywhere in the U.S. an opportunity to join the Coalition in opposing Oxitec's mosquito experiments. The website features a "We Do Not Consent to GMO Mosquitoes" Map where people can sign up to place a marker of opposition onto the map – in virtual protest.
Also today, the Coalition mailed an urgent letter of appeal to President Biden and the White House on behalf of Florida Keys resident Meagan Hull, supported by a coalition of NGOs and small businesses.
Mrs. Hull, who opposes the proposed experiments, says, "The Oxitec 'lethal' gene persists in at least 10 successive generations of mosquitoes. The contract between Oxitec and FKMC states the goal of the experiment is to 'track reproduction,' not to reduce disease. How do sterile males reproduce? Some of the future generations of mosquitoes carrying the 'lethal' gene will be biting females! This is most definitely a 'human experiment,' which is the opposite of everything that Oxitec told the EPA, the public, and regulatory agencies. We are supposed to have the right to decline to be the subjects of Oxitec's science experiment. We're being bullied into this experiment that we don't want and there is no way to opt out."
Many questions and concerns posed by Florida Keys residents, scientists and doctors remain unanswered or inadequately addressed. The Coalition is demanding a stop to the proposed experiments until proper human health studies and an Environmental Impact Statement are performed.
"This is an environmentally risky and unnecessary experiment. Genetically engineered mosquitoes have not been independently investigated by any qualified scientist, leaving a vast array of unknowns," said Barry Wray, Executive Director of the Florida Keys Environmental Coalition. "Our community and the roughly 35 endangered species within our sensitive ecosystems have effectively been assigned the value of lab rats and will be experimented on with a technology that cannot be proven safe."
Visit the Coalition Against GMO Mosquitoes website: https://stopgmm.com
###
The Coalition Against GMO Mosquitoes is made up of concerned residents of the Florida Keys and local and national nonprofits. Partner nonprofits include the Florida Keys Environmental Coalition, Friends of the Earth, Center for Food Safety, Institute for Responsible Technology, and GMO Free Florida and GMO Free USA. https://stopgmm.com
Media contacts:
Barry Wray, FKEC: 305-304-9898, support@fkec.org