Changing Consumers Ignite Food Revolution
It's transforming Minnesota's food companies and economy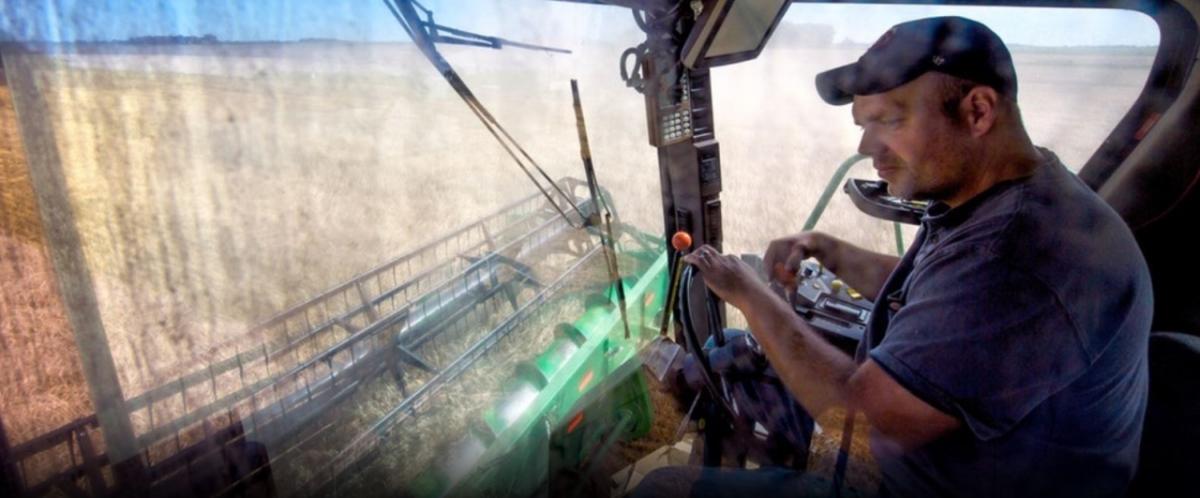 EARTH'S CUSTODIAN - Jack Weber is relying on fewer chemicals to manage his farm in Hendricks, in southwestern Minnesota near the South Dakota border.
Originally published in the Minneapolis-St. Paul Star Tribune
By Kristen Leigh Painter 
Elke Richards drives two hours to Maple Grove every month to shop at Whole Foods and Trader Joe's, both of which offer more organic groceries or minimally processed food than she can find near her home in Alexandria. In the summer, she goes to farmers markets for locally grown produce. For meat, she visits a local family farm that raises sheep and cattle using environmentally friendly land management practices.
Richards, a 34-year-old mother of two young children, first took interest in how and where food is grown more than a decade ago, when she was in college.
"I started looking at the footprints of how we get food to our plate in America," she said. "It is really discouraging."
Today, Richards is convinced that making healthier food choices for her own family is essential.
Millions of consumers around the world are making similar choices — to buy and eat food that is more pure and produced in ways less harmful to the environment. Those decisions in the grocery aisle are transforming the agricultural economy of Minnesota and the Midwest.
Farmers are under pressure from consumers and food companies to adopt new techniques that take less of a toll on the environment, and to take better care of animals they raise. Sales of grocery shelf staples such as Wheaties, Betty Crocker cake mixes and some packaged meat products are flat or in decline, forcing food industry giants such as Minnesota's Cargill, General Mills and Hormel to rethink the kinds of products they sell.