Celebrating Pride at Northern Trust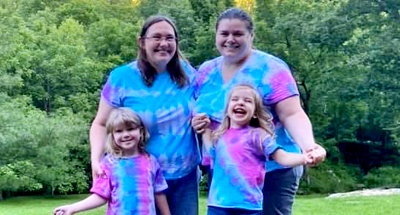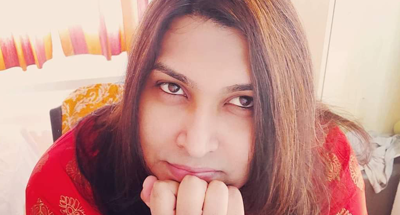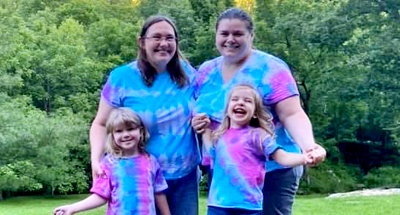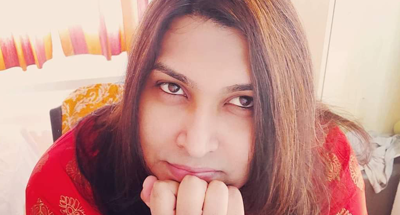 As rainbow flags fly around the world and the achievements of the LGBTQ+ community are recognized, the fight against discrimination continues. Northern Trust is proud to support our LGBTQI+ employees and allies. Join us in celebrating Pride as we speak to three employees about their work and experiences at Northern Trust.
Amber Kinser-Lindahl, VP, Director of Risk Advisory
Whether she's volunteering with Northern Trust Pride or on her own, Amber Kinser-Lindahl supports charities that help people who have less. "I don't think anyone should be hungry in this country," she said. "I had kind of a difficult coming out. It was a long time ago and the world was different in some ways. Even today, queer youth continue to be more likely to experience homelessness." Two of her favorite organizations are Lyte Collective and Miss Carly's.
In her role as Director of Risk Advisory, Amber created an essentials insurance module to train clients on insurance basics and she hosts trainings. "My job is not just to help clients, but to help employees feel empowered," she said.
During the pandemic, Kinser-Lindahl got to know other employees through Northern Trust's affinity groups. "I think having them shows that Northern is open to such a diverse group of employees and they want to support us and make us feel welcome."
"I try to reference my wife early in personal conversations to let people know that I'm here, that I have a family," Kinser-Lindahl. "Sometimes, until people know someone who is gay, they don't put a face to it. Sometimes, they make political decisions not knowing who it affects. It's just part of who I am."
Noel Gavin, SVP, Global Lead of Asset Servicing Global Learning
Despite going to teacher training college, Noel Gavin didn't see himself in formal education. When he took an operations role at Northern Trust, he started developing training guides and procedures for the team. Once a training role opened, he jumped on the opportunity.
"It's a great thing," he said. "You have your core responsibilities, and you can adapt new practices to mold the role. I love it. It's never the same."
In his 15 years with the company, Gavin has seen the pandemic, the economic crash of 2008, and other disruptive events; he's also seen how Northern Trust responded.
"You can be told about the culture on a good day, but you feel the benefits of the culture on a bad day," he said. "You're the person first before the role. It's about the unique value that you bring and how you can use that for yourself, your team and your community."
Gavin actively uses his experience to help others. Along with his involvement with the LGBTA Business Resource Council (BRC), an employee-led group, Gavin is a board member for the Technological University of the Shannon and director for the Limerick Chamber and Gender Orientation Sexual Health HIV. Because of his work, he was recently named to LGBTGreat's Top 100 Gamechangers of 2022.
"As an LGBTQI+ person, the support, advocacy and inclusion I have felt from my colleagues has been central to my professional success and personal well-being. Whether you are LGBTI+ or an ally, you are visible and you can make a difference."
Tanvi Nair, Consultant, GFS Business Management
From a young age, Tanvi Nair knew her truth but couldn't find the right opportunity to share it. She came out as a transgender woman near the end of 2019, and joined Northern Trust in August 2020. Now a consultant in GFS Business Management, Nair is proud to be able to bring her authentic self to work every day.
"Northern Trust supports partners in many ways with inclusive policies and infrastructure," she explained. "For example, partners choose how their name appears on communications. And The Pride BRC undertakes activities throughout the year to spread awareness and educate partners on various aspects of the community."
Just as she brings her authentic self to her work, Nair is dedicated to sharing her lived experiences to educate others and spread awareness about the community.
"Late last year, I got the opportunity to share my journey on the TEDx platform," she said. "For me, Pride is all about being able to embrace your truth and live authentically."
Tanvi is an active member of the Pride BRC as both a volunteer and facilitator. She also cofounded The Ally Nation, an organization that provides free gender sensitivity training for anyone wanting to become an ally for the LGBTQI+ community. Tanvi and her trailblazing work were recently recognized with a spot on LGBTGreat's Top 100 Gamechangers of 2022.
"I believe that one doesn't need to fit in to belong," Nair said. "Through my work, I try to create a safe space around me for the community as well as allies."
Did you know?