Booster® Announced As 2022 'Best Tech for Good' Finalist
Tech in Motion 'Timmy Awards' recognizes companies that are using tech to uplift communities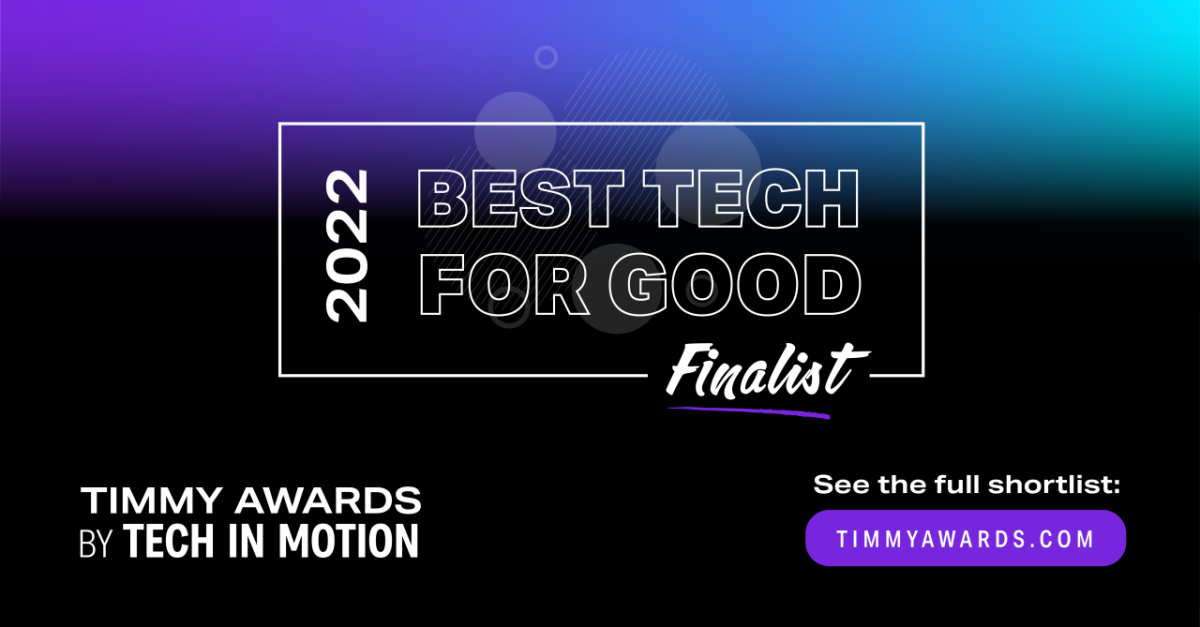 SAN MATEO, Calif., October 6, 2022 /3BL Media/ - Booster®, the leading tech-driven mobile energy delivery company, has been named a finalist for 'Best Tech for Good' in the 2022 Timmy Awards by Tech in Motion. The award, which recognizes the top workplaces for tech professionals across North America, selected Booster as a finalist for proactively responding to uncertainties and global challenges, and leveraging technology to help their communities adapt, improve and grow.
Booster is an energy-agnostic, tech-driven mobile fueling company that delivers fuel directly to fleet customers. By cutting out trips to the gas station, Booster helps its customers save time, money and resources, reducing carbon emissions by 1,200 lbs annually. The company is also exploring electric vehicle charging and hydrogen
The company was selected for "applying technology to tackle today's most pressing social, global, and environmental challenges; developing/employing tech to set up solutions, improve quality of life and help communities adapt; and embodying and fostering the spirit of giving back and lifting people up when they need it the most."
This includes relying on technology and data to help fleet customers reduce their carbon emissions; enabling access to alternative sustainable fuels such as renewable diesel (which can slash emissions by up to 70%); supporting disaster relief by providing mobile fuel delivery to first responders; engaging in advocacy work on behalf of the disability community; and launching its own CDL Academy to help aspiring drivers launch meaningful careers.
"Tech in Motion is thrilled to be able to honor companies that go above and beyond in working to create a better future," says Lindsay Lewis, Director of Marketing at Motion Recruitment, Tech in Motion's creator. "Our Tech for Good finalists have fearlessly stepped up to use technology through their products and services to uplift their communities, which is worthy of celebration."
About Tech in Motion Events
Tech in Motion is a North American events and community platform that brings local tech professionals together to connect, learn and innovate. What started as a passion project in 2011, by IT staffing and recruiting firm Motion Recruitment, grew into an organization of over 300,000 members across 14 chapters in North America including Atlanta, Boston, Charlotte, Chicago, Dallas, LA, New York, Orange County, Philadelphia, Phoenix, San Francisco, Silicon Valley, Toronto, and Washington, D.C. Please visit www.techinmotionevents.com for more information about our notable speakers, sponsors and events.
About Booster
Booster is a tech-driven mobile energy delivery company on a mission to fuel the energy transition. Headquartered in San Mateo, California, Booster delivers conventional and renewable fuels directly to fleet vehicles nationwide, lowering carbon emissions, reducing costs, and providing access to renewable fuels. At a time when the urgent desire to transition to a more sustainable energy future is far outpacing the development of infrastructure, Booster provides a critical solution for Amazon, Imperfect Foods, UPS, and hundreds of other customers — no filling stations, truck stops, or off-route trips required. For more information, visit boosterusa.com or connect with us on LinkedIn, Twitter, Facebook, and Instagram.
Booster Media Contacts:
Melina Vissat, Senior Director of Communications
melina.vissat@boosterfuels.com
617-595-8009
Grace Dearnley, Communications Manager
grace.dearnley@boosterfuels.com
757-951-8789