Blair Beasley to Keynote USGBC Georgia's Chrysalis Awards
Sponsored by Interface and Cox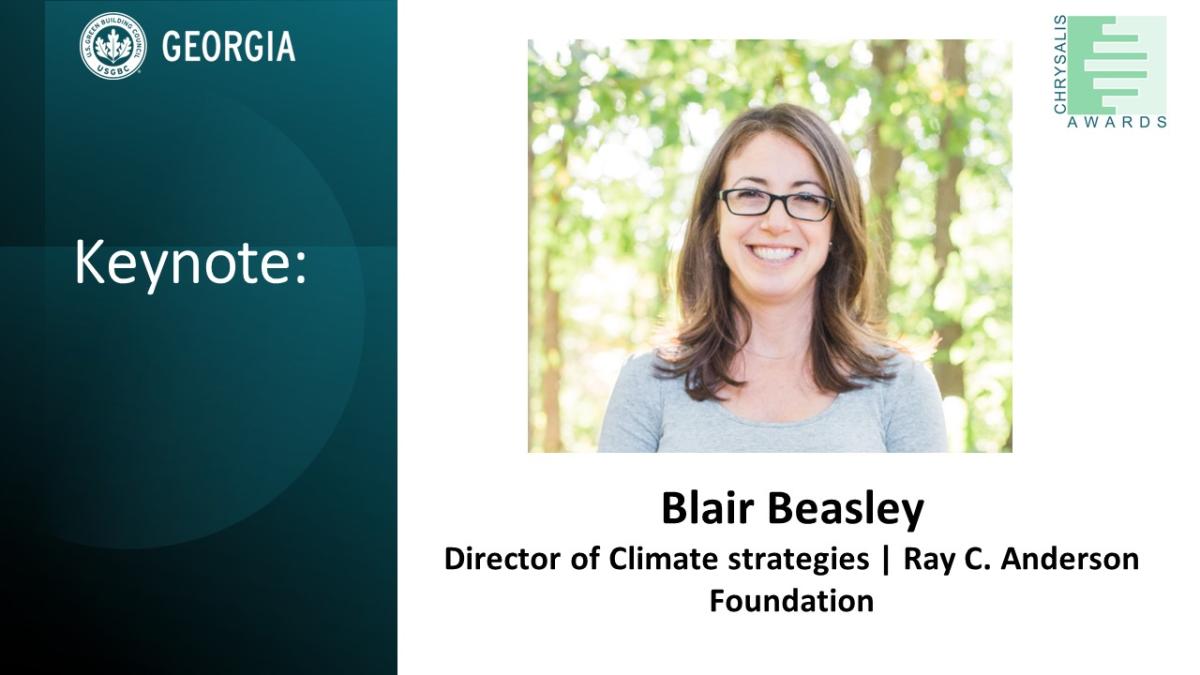 Blair Beasley to Keynote USGBC Georgia's Chrysalis Awards Event
Everyone is invited to attend this special event on November 15th as U.S. Green Building Council (USGBC) Georgia celebrates the winners of the 2022 Chrysalis Awards. Blair Beasley, the Ray C. Anderson Foundation's director of climate strategies, and a researcher for Drawdown Georgia, will be the keynote speaker for the event.
The awards ceremony will be held at Interface's Headquarters in Atlanta, and the event is sponsored by Interface and Cox.
Join building professionals and sustainability advocates from across the state to learn from the extraordinary projects and people contributing to a more sustainable built environment in Georgia and across the South.
USGBC created the Chrysalis Awards to support broadening the conversatio between the green building industry and our green community. Registration includes complimentary hors d'oeuvres, cash bar, program/speaker, networking opportunities and an awards program.