Bill Gates to Speak at GreenBiz 21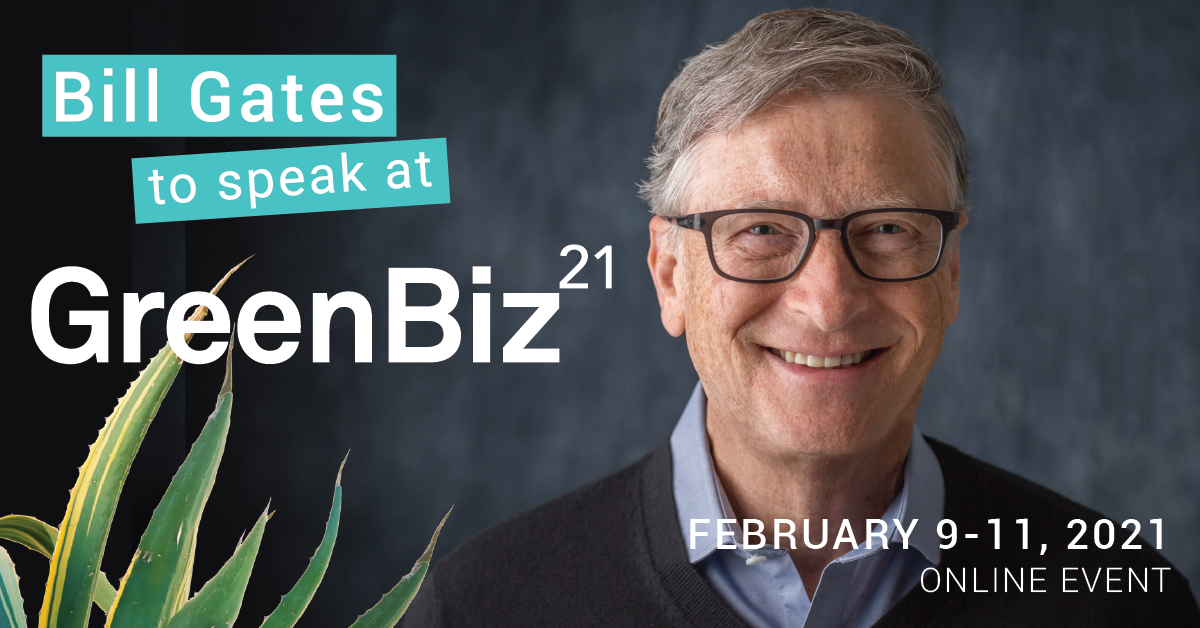 Have you heard the big news? Bill Gates, co-chair of the Bill & Melinda Gates Foundation and Founder of Breakthrough Energy, will be speaking at GreenBiz 21 — the premier annual event for business leaders!
Gates joins a dynamic speaker lineup of nearly 200 thought leaders and will kick off GreenBiz 21 with his session "How to Avoid a Climate Disaster: The Critical Role Businesses Must Play" on February 9.
It's not too late to secure your spot for the online event. Request an invitation and participate inthe conversation: http://bit.ly/39lrAm7