Beyond Selfies: African Youth Vow to Restore the Continent's Landscapes
Exuding awesomeness but also vulnerability, youth are primed to spark restoration of Africa's degrading landscapes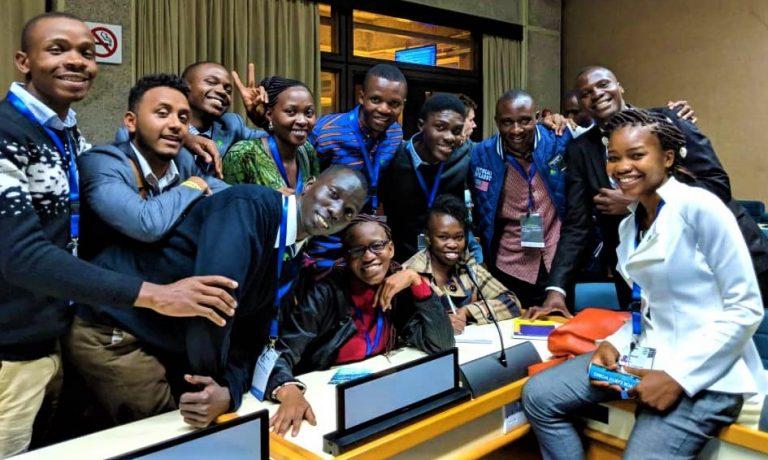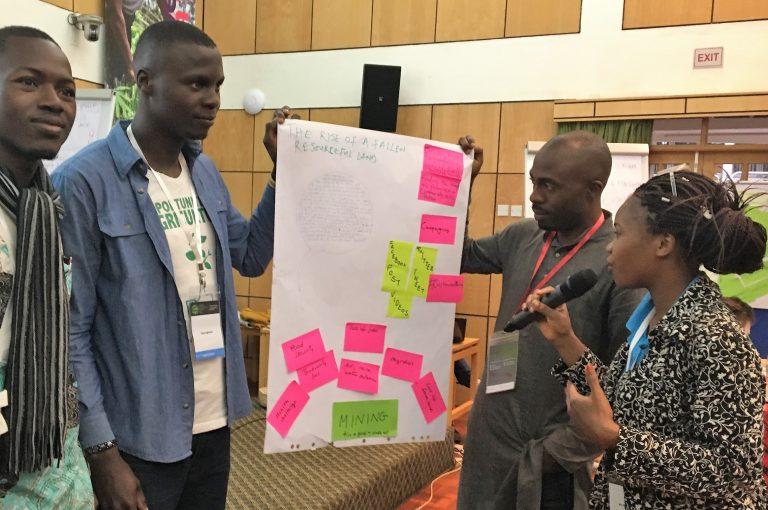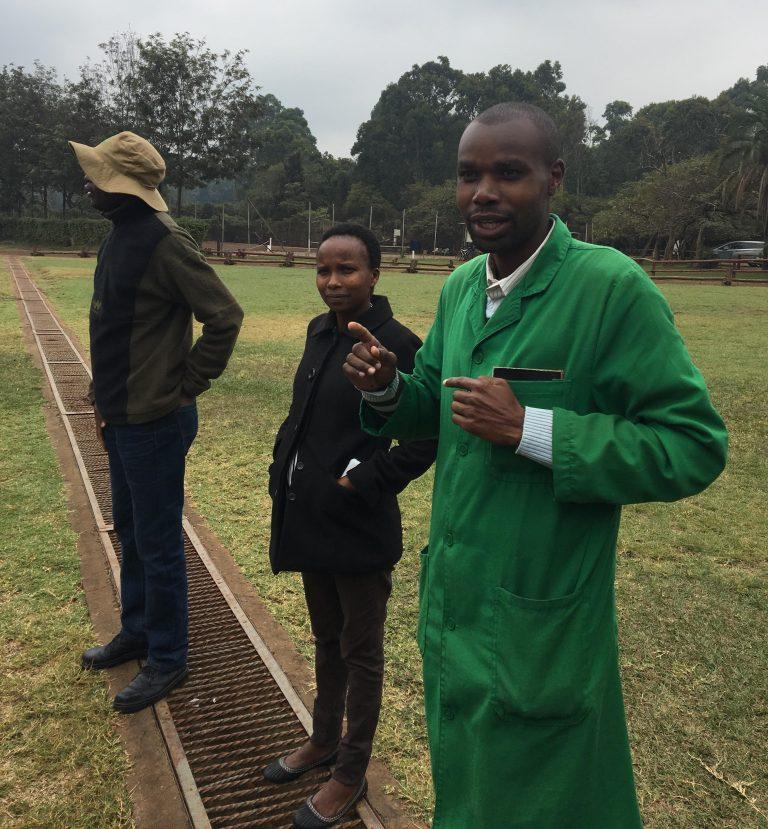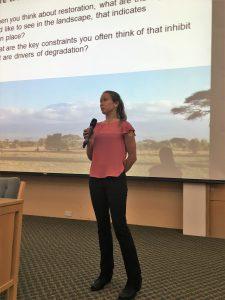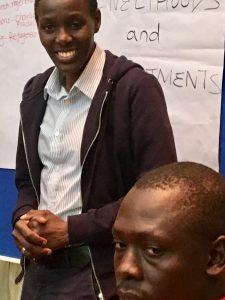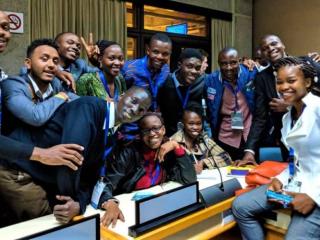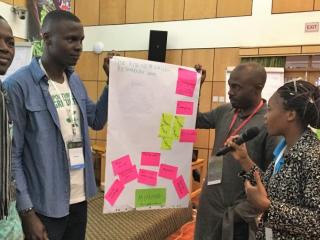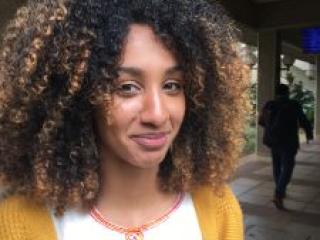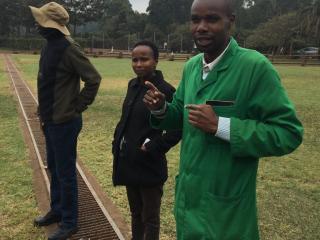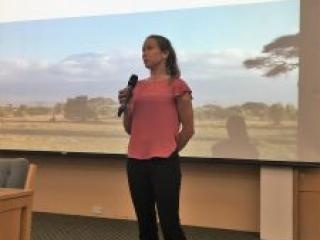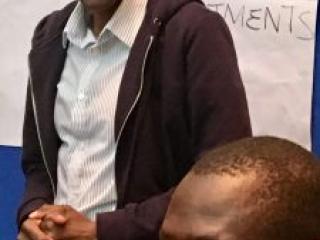 As published on the Agroforestry World blog
by Cathy Watson
On 27-28 August, over 60 youth from a dozen African countries gathered at the World Agroforestry Centre (ICRAF). Aged 18-35, they ranged from students to farmers to leaders of NGOs, small start-ups and rural enterprises. But they shared one goal – getting "restoration ready".
Part of a programme called "Scaling up youth action to restore Africa's degraded lands" run by the Global Landscapes Forum (GLF)  and the Youth in Landscapes Initiative , the young people were at ICRAF for a practical training on the science that underpins restoration and how to approach it.
"Guided by top scientists, this accelerator provides training on restoration principles and good practices," explained Salina Abraham, 23, the GLF youth coordinator. "We want them to take those science concepts and link them together to spark a movement in their community."
Happy to be at ICRAF and looking forward to a further two days at the headquarters of United Nations in Africa for the GLF itself, the youth took selfies and struck poses. But awesomeness melted into vulnerability as – worry etched on their faces – they described seemingly intractable drivers of degradation in their landscapes.
"Miners are spoiling our land and threatening our food security," said Desmond Alugnoa from Ghana. "They use cyanide, so the quarries they leave cannot even serve as fish ponds." "Pastoralists from countries where land is degraded are destroying our crops," said John Agboola from Nigeria, adding that many are armed. David Bouzima comes from Northern Cameroon where land degradation feeds conflict and displacement.
Landscape degradation is startlingly real for youth in Africa. Demographic pressure, the demand for energy in burgeoning cities, and unsustainable use of soils, trees and forests are among the factors that have led to degradation of an estimated 45% of Africa's land mass.
Rivers are running dry and poverty is entrenched and associated with agriculture. "My parents did not want me to become a farmer. They wanted me to be rich," said Lawrence Afere Alaba, a youth delegate who founded Springboard, an NGO now in six states in Nigeria.
"But we are responsible for managing these problems," said the Mandela fellow. "So, my NGO focuses on farming and better use of land. When we are old, we will ask ourselves, did we actually live well? Did I do what I was created to do?"
The delegates took careful notes as ICRAF led them for a learning tour of Karura Forest, the colonial woodlot defended from developers by Kenyan Nobel Peace Prize Laureate, the late Wangari Maathai, and now being restored into an upland forest with more indigenous trees.
Restoration manager Ely Kogei said that, crossed by five rivers, Karura is the lungs and kidney of Nairobi. Water enters loaded with faecal bacteria but exits almost fit to drink. The forest's greatest restoration challenge is invasive species.
Lantana camara and others create impenetrable thickets, suppress wildings and must be extirpated by continuous weeding for three years. "I have learnt that patience is so important when you are implementing regeneration," observed Ugandan delegate Amos Amunabo after the visit.
In talks, ICRAF's Leigh Winowiecki highlighted soil organic carbon as a key indicator of land health. Carbon holds water and makes soil responsive to fertilizer and hospitable to microfauna like earthworms. "Where you have low carbon, you often have high erosion," said the scientist. "To get it back, restore using a whole system approach, including trees and grasses."
ICRAF's Lalisa Duguma described part of Uganda where Southern Sudanese refugees have devastated tree cover. "Let's not take the blaming route," he said. "Instead, have a woody plants integration vision for humanitarian settings."
"We can use farmer-managed natural regeneration, conserve standing trees and promote tree growing," said the researcher. "Ask people want they want and see what is ecologically optimal."
ICRAF's Mary Njenga spoke on fuel, starting with charcoal, the business of which has a market value twice that of the Kenyan tea industry and is a key driver of dryland degradation. "We do not need to criminalize it. It's a livelihood many people depend on. We can make it sustainable – manage and convert it well."
Firewood, she said, can come from pruning branches of multipurpose trees that grow on farms, "instead of women going to a forest and removing dead wood that could become organic matter and be a good seed bed for regeneration." Rattling off figures on prunings, she said, "A tree between 3-6 years can produce 27-40 kg a year. To cook a meal, you need 1 kg/person/day. So, 9-13 trees are what you need to support a person for a year. They can even get a surplus to sell for income."
Ever on the lookout for income streams, when Njenga completed speaking, delegates promptly asked, "What is the business plan for charcoal farming?" and "Is there a term like 'charcoal farmer'?"
It was clear that the delegates were more moved by the potential economic returns of restoration than the benefits of the recovery of ecosystem services, such as springs flowing again and the presence of more pollinators, although it is ecosystems that underpin production.
Salina Abraham, their Eritrean-American leader and former president of the International Forestry Students Association, noted, "Most of our restoration indicators are economic – number of jobs and livelihoods. What about women empowered and biodiversity returning?"
Later at the GLF itself, scientist Esther Mwangi from ICRAF's sister organization, the Center for International Forestry Research (CIFOR) independently observed, "Our children are seeing trees for money. How do we make our children see that trees go beyond money to services?"
ICRAF has a deep commitment to youth. This training was just one part.
About World Agroforestry Centre
The World Agroforestry Centre is a 15 member of the CGIAR, a global research partnership for a food-secure future. We thank all donors who support research in development through their contributions to the CGIAR Fund.