Beyond Compliance Lies Trust
Business Leaders Gather to Explore Links Between Reporting and True Impact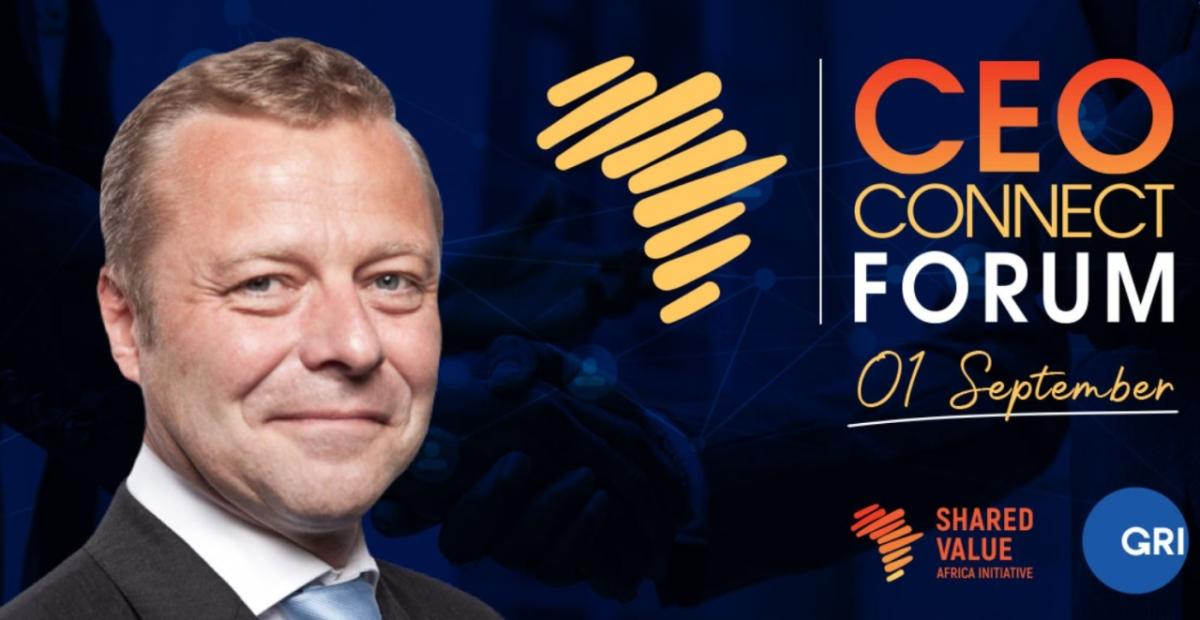 Reporting should be more than just ticking boxes. It's about making a difference – for your business and our world. It is about creating sustainable outcomes that drive value, fuel growth and strengthen our environment and societies.
The question is, how do we as companies ensure that reporting does not become just a cursory exercise to satisfy shareholders and investors, but maintains focus on sustainable impact for our people and the communities in which we operate?
Said Tiekie Barnard, Founder and CEO of SVAI:
"The SVAI is proud to partner with GRI in convening business leaders to discuss sustainably contributing to society. Purpose-led companies across the world recognise the importance of profit with purpose, and with this building trust through transparency and accountability."
According to the 2022 Edelman Trust Report, Breaking the Vicious Cycle of Distrust, distrust is now society's default emotion, with nearly 60% inclined to doubt. The report indicates that respondents want business to play a bigger role in addressing climate change, economic inequality, workforce reskilling and racial injustice. In addition, nearly 60% of consumers now buy brands based on their belief systems and will choose a workplace based on the company values. There is a requirement for business to lean in and for CEOs to be the face of change.
When it comes to sustainability and ESG strategies, organisations have advanced to embedding sustainability into their business practices, processes, product development, operations, and strategy. Reporting should not be a regulatory burden. It should be used as a tool to authentically and ethically report on the company's impact on the economy, environment and people, and contribute toward building a sustainable future. Reporting is also an effective way to demonstrate that you're meeting goals and that you not just 'greenwashing', giving empty promises or playing lip service.
Eelco van der Enden, CEO of the GRI, said:
"Sustainability reporting is an essential exercise when it comes to building trust between a company and their stakeholders – which includes investors, governments, customers and the communities where they operate. Businesses therefore need to be transparent about their impacts on people and planet, and report in a consistent and comparable way, as enabled by the GRI Standards. We look forward to collaborating with the SVAI to deepen this understanding by organisations in Africa."
In convening this event, the SVAI and GRI will cover key topics including the true purpose of sustainability reporting; the importance of delivering on a sustainable future; and the difference between ESG and sustainability reporting.
The event will be opened by the Ambassador of Switzerland to South Africa, H.E. Dr. Nicolas Brühl He said:
"Sustainability reporting goes beyond meeting compliance requirements. Sustainability reporting is a vital step towards achieving sustainable and inclusive growth that balances long-term profitability with social justice and environmental care.

This is of great importance to Switzerland, hence our partnership with the GRI in the implementation of the Sustainability Reporting for Responsible Business (SRRB) programme in Africa, Latin America, and South East Asia."
This event, hosted at the JSE, will feature speakers from a variety of sectors, including Tanya dos Santos, Global Head of Sustainability at Investec; Stephen Kiptinness, Chief Corporate Affairs Officer at Safaricom; Hermien Botes, Head of Sustainability Engagement at Anglo American; Saint-Francis Tohlang, Corporate Communications and Public Affairs Director at Nestle; and Asthildur Hjaltadottir, Chief Regional Officer at the GRI.
Saint-Francis Tohlang Corporate Communications and Public Affairs Director at Nestlé East and Southern Africa Region notes that sustainability challenges cannot be addressed through a singular approach:
"Our understanding of the challenges associated with reporting on ESG-related activities is growing, and we have seen that there is direct need and correlation to deliver and scale meaningful innovations that meet sustainability challenges. Therefore, we are continually evolving our corporate governance structure in recognition of the urgency to help guide sustainability initiatives at both a local level and on specific topics."
Tohlang concludes that achieving governance compliance is an imperative to continued success for all businesses, particularly to enhance disclosures on implementing a Net Zero Roadmap.
The Shared Value Africa Initiative and the Global Reporting Initiative understand that most companies want to do good and be ethical and responsible and that they understand that to be truly sustainable they need to profitably service their stakeholders whilst never forgetting about their real purpose for existing.