Beth Kanter on the Promise of Smart Tech for Nonprofits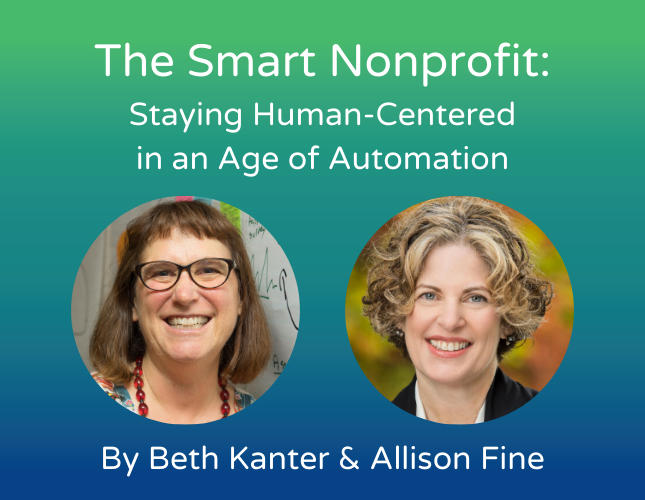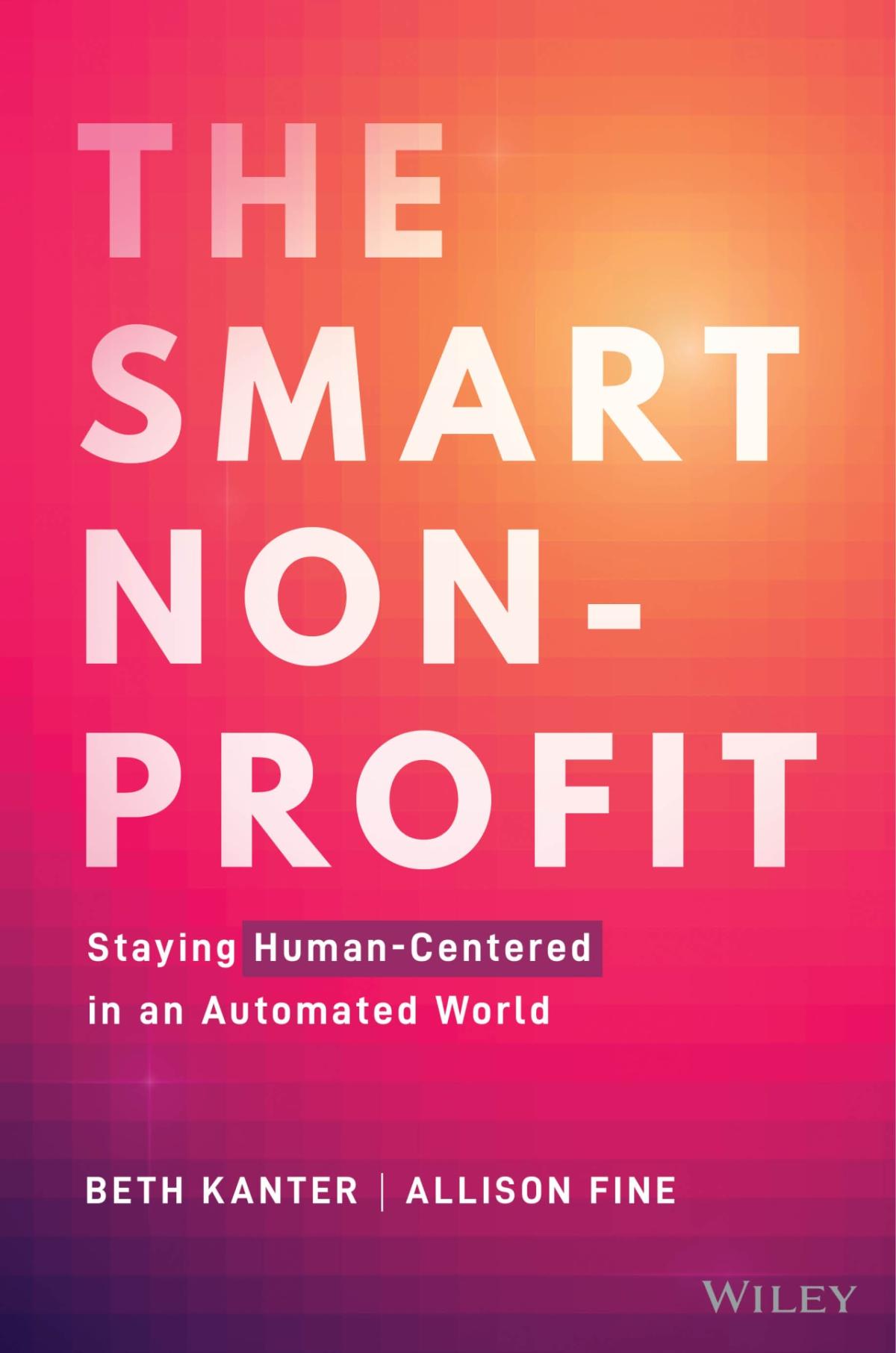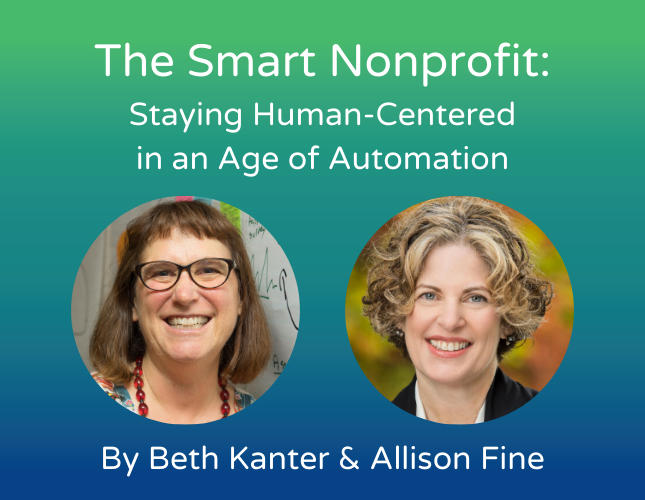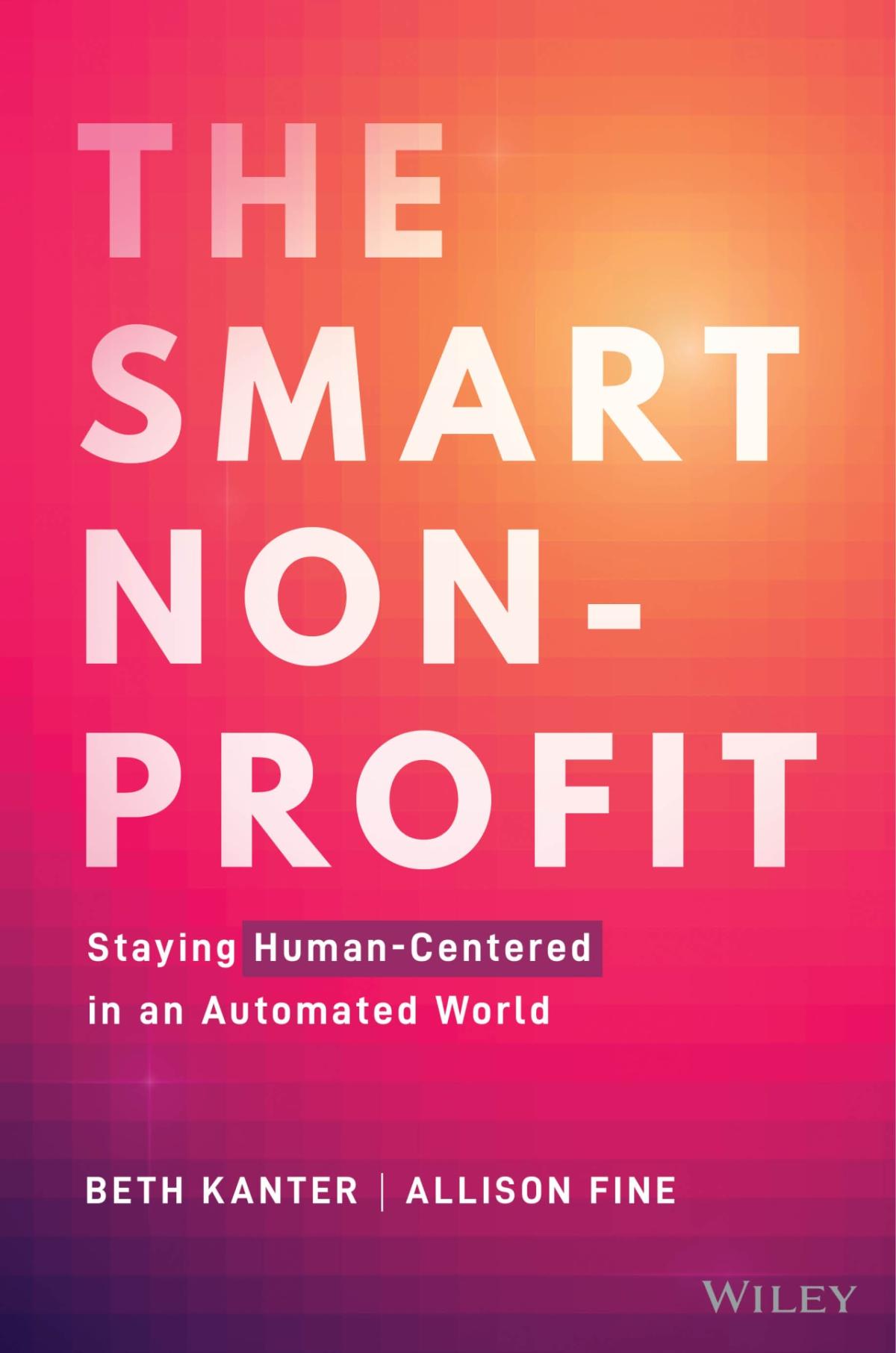 The Promise of Smart Tech for Nonprofits
What if nonprofits had the time to plan strategically and dream bigger instead of being burdened by repetitive workflows and scarcity mindsets? How can smart technology make this vision a reality? As the tech-enabled world continues to evolve, how can nonprofits harness technology to yield tangible outcomes? 
 
Beth Kanter and Allison Fine explore these questions in their new book, The Smart Nonprofit: Staying Human-Centered in an Age of Automation, a roadmap for understanding how to use smart tech effectively and ethically to reimagine work and accelerate positive social change. We enjoyed speaking with Beth about how nonprofits are creating brighter futures for themselves and their communities – and how your organization can too. 
You and Allison Fine recently published your latest book, 
The Smart Nonprofit: Staying Human-Centered in an Age of Automation
. Break it down for those who might know the term, but not exactly what it means: what is smart tech and what does it mean for the nonprofit sector?
We use "smart tech" as an umbrella term for advanced digital technologies that make decisions for people. It includes artificial intelligence (AI) and its subsets and cousins, such as machine learning, natural language processing, smart forms, chatbots, robots, and more. 
 
At many nonprofits, smart tech is becoming integrated into internal workflows, fundraising, communications, finance operations, and service delivery efforts. Smart tech is currently best used for rote tasks, such as reconciling expense reports and answering the same questions online using a chatbot (e.g., "Is my contribution tax-deductible?") — freeing up staff to focus on other activities. We call this benefit the "dividend of time," which can be used to, say, reduce staff burnout, get to know clients on a more human level, and focus on deeper societal changes that need to be made, such as addressing the root causes of homelessness, in addition to serving people experiencing homelessness.
How did smart tech and AI (machine learning, natural language processing, smart forms, chatbots, robots, etc.) enable nonprofits to pivot during the pandemic? What operations and service lines did it help them automate?
The pandemic created many disruptions and problems that impacted people living in vulnerable neighborhoods, where nonprofit organizations often provide services. While the pandemic accelerated the need for digital transformation for every sector of our society, nonprofits had to embrace fast-paced digital transformation overnight because, in some cases, it was a life or death matter for the people they serve. 
 
Here are two of our favorite examples from an article we wrote for the Harvard Business Review, How Smart Tech Is Transforming Nonprofits: 
Feeding Children Through School Lunch Programs: When the pandemic began and schools switched to remote learning, many students who relied on school lunches were not able to receive them. Researchers at Carnegie Mellon University used machine learning to flip the system on its head; instead of using buses to deliver children to schools, new bus routes were created to bring meals to children in the Pittsburgh area in the most efficient way. 
Helping with Evictions: The use of chatbots to provide support and deliver services to vulnerable populations increased tremendously during the pandemic. For instance, legal aid nonprofits in Illinois developed the Rentervention chatbot to help tenants navigate eviction and other housing issues they were experiencing due to COVID-19. It also directs renters to pro bono legal advice.
"Automation can eliminate exhausting grunt work for staff, freeing them up to focus on building relationships with volunteers and monitoring their activities to improve the experience."
Here at Common Impact, we leverage skills-based volunteering as a tool to strengthen nonprofits' strategy and operations work, and by extension, their overall success. How can AI serve as a complement to skilled volunteering for nonprofit capacity building?
We did a study for the Bill & Melinda Gates Foundation on the use of smart tech for fundraising, volunteering, and philanthropy called AI4Giving. We came across many examples of using smart tech tools, essentially smart CRMs (customer relationship management systems)... Keep reading on the Common Impact blog.