Asia: At the Vanguard of Sustainable Business
by Tim Mohin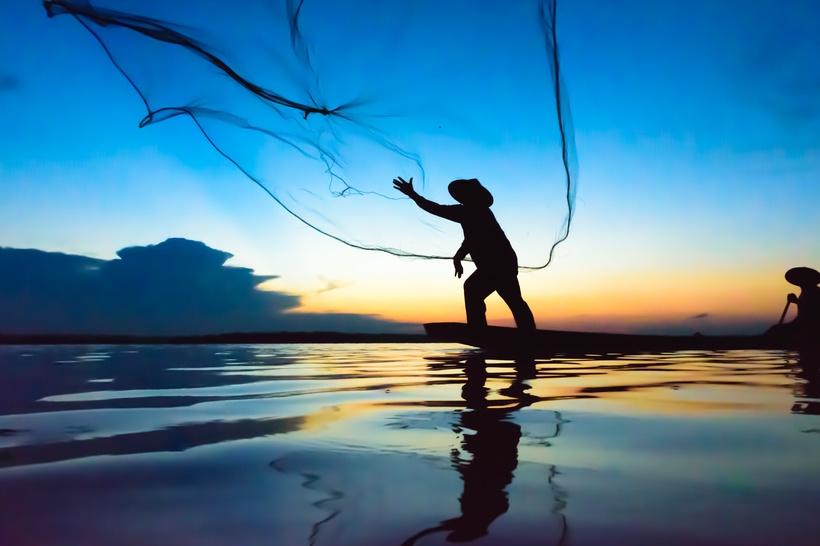 Originally published in HuffPost
Asia has become the new vanguard in the effort to drive sustainability into the heart of how business is conducted around the world.
Earlier this year, I decided to travel to Asia for the first time as GRI's Chief Executive because of the region's tremendous growth in sustainability reporting. After ten days of business roundtable discussions, meetings with stock exchanges and public officials as well as a bevy of media interviews, I can confirm that Asia is moving aggressively towards greater corporate transparency around important issues like climate change, poverty, and corruption. To be clear, the region still has a long way to go in terms of addressing a number of persistent challenges, but I believe all of the ingredients are in place for Asia to begin taking the lead.
So why do I see so much potential in Asia and what more needs to be done to help reporting companies in region?
Market regulations driving demand for sustainability data
To prepare for my tour, I spent some time searching the GRI Sustainability Disclosure Database. I discovered that the number of GRI reports from the region doubled over the last five years. This is in line with the KPMG Survey of Corporate Responsibility Reporting 2015, which indicated that Asia Pacific had become the region of the world with the highest reporting rate. One of the main drivers of the spike in sustainability reporting in Asia is relatively new regulations promulgated by market regulators and stock exchanges. In some countries, namely Bangladesh, India, Indonesia, Pakistan, the Philippines, Thailand and Vietnam, there are requirements that financial institutions or large listed companies disclose certain sustainability information. Elsewhere, for example in Taiwan or Malaysia, the stock exchanges themselves require GRI-reporting or consider GRI-reporting as automatically compliant with their listing requirements. The Singapore and Hong Kong Stock Exchanges have new sustainability reporting rules requiring their issuers to report sustainability information on a 'comply or explain basis'.
Why have so many regulators and exchanges in Asia opted to promote or even mandate sustainability reporting? Because they know that increased transparency around the sustainability impacts of companies makes markets more stable and resilient. And, they know that companies that do sustainability reporting are also better long-term investments. State Street Global Advisors' recent global survey of 475 investment institutions found that 68% of respondents said that the adoption of ESG-driven investment strategies had significantly improved returns.
The need for continued support
Perhaps the strongest feedback I received during my tour was that companies in Asia need support throughout their reporting journey. The perception is that organizations like GRI are working to promote transparency around sustainability issues but companies need help getting started and during the years that follow. This highlights the need for better support and communication with stakeholders in the region. Speaking for the entire GRI network, I want business leaders in Asia to know that we are committed to helping companies and stakeholders in the region with the sustainability reporting process. As a result of this trip, GRI plans to add capacity in the region to support the evolution of sustainability reporting.
As we build capacity in Asia, companies should be aware that GRI offers support to organizations throughout their reporting journey. The GRI Support Suite offers tools and services to guide and equip report preparers at every stage of the reporting process. We also have a number of Certified Training Partners in the region. And, we are developing new programs to help companies in Asia, and around the globe, evolve their reporting so that they can make even more positive contributions to sustainable development. For example, we are pilot testing a new service for small and medium enterprises to simplify the overall reporting process.
Asia's road ahead
The tremendous potential I see in Asia is particularly encouraging given the massive economic growth in the region. By embedding sustainability now, Asia can grow in a more sustainable manner. And, to be clear, there is a lot of room for improvement. Whether it's the potential negative effects of climate change, ethical business practices or enhancing labor conditions, Asia is disproportionately affected by many of our most pressing sustainability challenges. But during my visit, I saw genuine desire to make improvements and a spirit of innovation that I believe will help Asia follow its own, accelerated path towards sustainable development.
There's no need for companies in Asia to follow in the footsteps of their western counterparts. Instead, the sustainability leaders in the region have an opportunity to build upon the successes of reporting companies in the West, and importantly, avoid the pitfalls and mistakes that have been made here over the past two decades. Here in the West, the hundred-page standalone report has become a staple of corporate sustainability. But lengthy reports aren't as useful as they could be. To be effective, reporting needs to be concise, consistent, current, and comparable. My hope is that Asian companies will leapfrog past this reporting form, and innovate more effective means of conveying this important information, so that it can be used to help develop sustainable economies across the region.