Arrow Electronics Supports Accenture's "Hour of Code"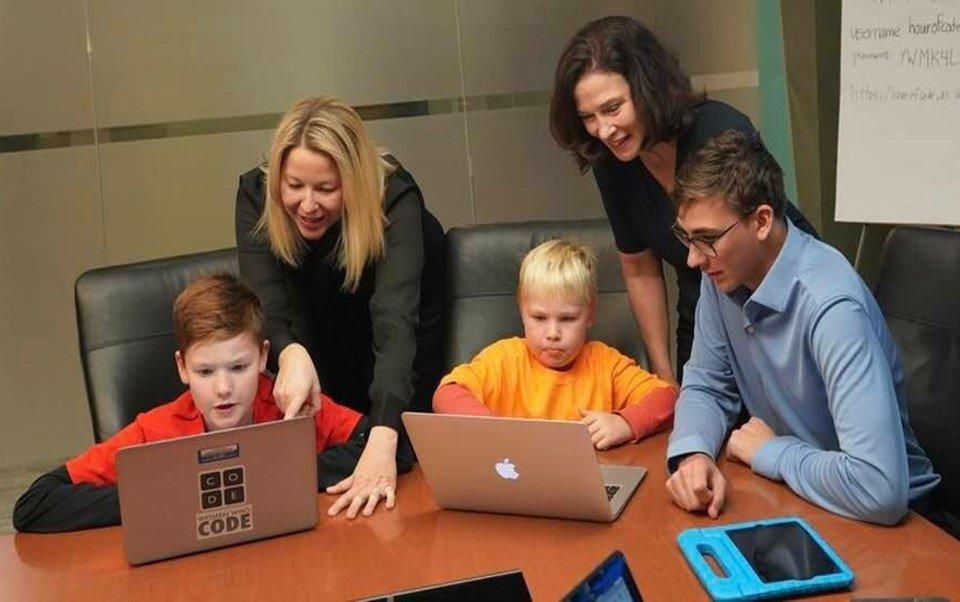 Arrow employees coached students through interactive coding modules at Accenture's Hour of Code event.
Arrow Electronics' employees supported an Hour of Code event at Accenture's Denver office last month that was attended by local students and their families. Arrow provided 20 laptops for the event, and employees volunteered to coach students through the event's interactive coding modules. 
Accenture's Hour of Code initiative aims to provide every student with an opportunity to learn computer science, which helps nurture problem-solving skills, logic and creativity. This is Arrow's second year collaborating with Accenture on its national effort to introduce young people to computer science and programming. 
"Volunteering with Accenture's Hour of Code was such a rewarding experience," said Arrow Marketing Director Zaneta Kelsey. "The kids were so excited to learn how to code, and it was great to watch them learn new skills and gain confidence. It's gratifying to work for a company like Arrow that invests in opportunities like these to help fuel the next generation of innovators and inventors."
To learn more about Accenture's Hour of Code, visit https://www.accenture.com/us-en/hour-of-code.  
About Arrow Electronics
Arrow Electronics is a global provider of products, services and solutions to industrial and commercial users of electronic components and enterprise computing solutions. Arrow serves as a supply channel partner for more than 125,000 original equipment manufacturers, contract manufacturers and commercial customers through a global network of more than 465 locations serving over 90 countries. Learn more at fiveyearsout.com.