Arrow Electronics Showcases SAM Car Tech at the 2017 Paralyzed Veterans of America Summit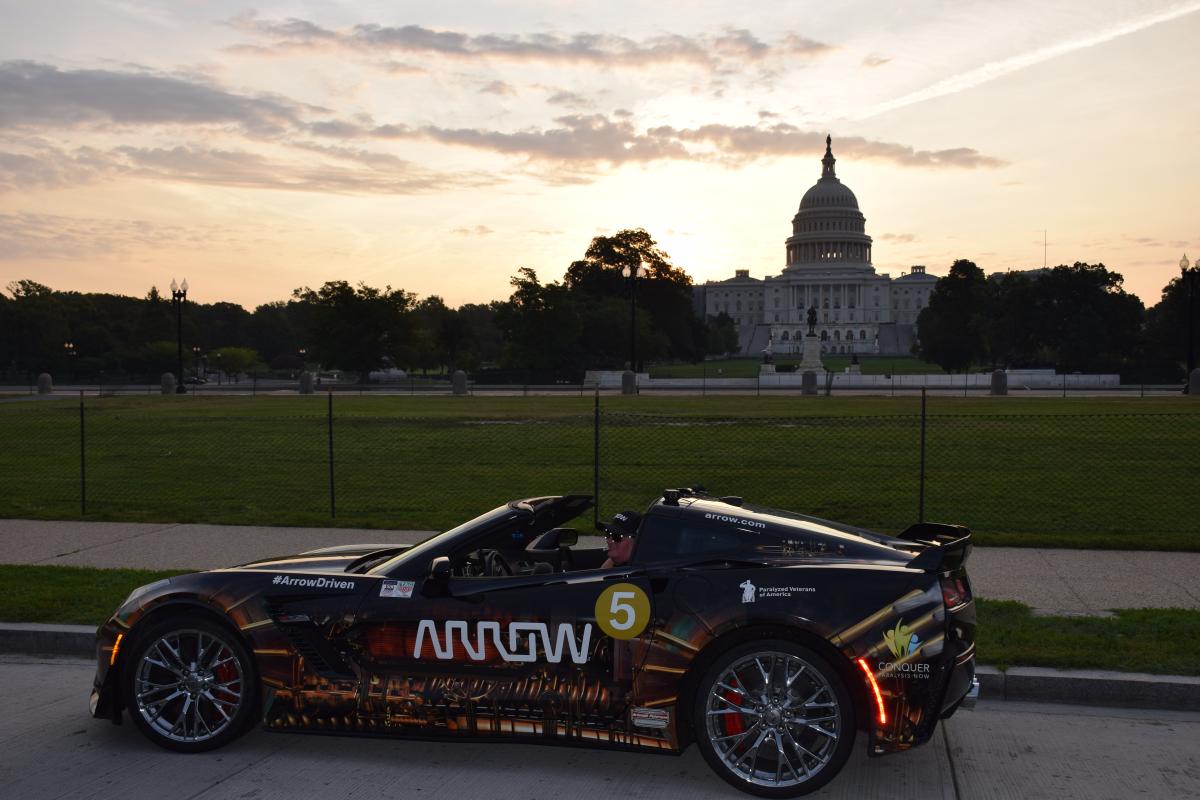 WASHINGTON D.C., September 8, 2017 /3BL Media/ - Arrow Electronics demonstrated its semi-autonomous motorcar (SAM Car) recently at the annual Paralyzed Veterans of America Summit + Expo outside of Washington, D.C.
Arrow created the SAM Car project for former racecar driver Sam Schmidt who was paralyzed from the chest down during a racing accident in 2000. Schmidt dreamed of reclaiming his independence and driving again, so Arrow engineers modified a Chevrolet Corvette to create a smart, connected vehicle that Schmidt can operate safely and independently using only his head motions.
At the Summit, Schmidt shared his inspiring story of getting back behind the wheel with Arrow's help and fielded questions about his journey from interested attendees.
All of the technology Arrow developed for the SAM Car is open-source and has promising broader applications for independent living. Arrow and Schmidt are currently exploring are currently exploring the potential of SAM-enabled forklifts, tractors, long-haul trailers and other equipment that can be modified to help expand employment options for disabled veterans. 
The SAM Car project is a collaborative venture between Arrow Electronics, Schmidt Peterson Motorsports, the nonprofit organization Conquer Paralysis Now and Paravan GmbH, a world leader in innovative automobile conversions for drivers with severe disabilities. For more information, please visit http://arrow.com/SAM/ or follow #ArrowDriven on Twitter.
About Arrow Electronics
Arrow Electronics is a global provider of products, services and solutions to industrial and commercial users of electronic components and enterprise computing solutions. Arrow serves as a supply channel partner for more than 125,000 original equipment manufacturers, contract manufacturers and commercial customers through a global network of more than 465 locations serving over 90 countries. Learn more at www.fiveyearsout.com.