Arrow Electronics and Play Like a Girl Teach Students About STEM Careers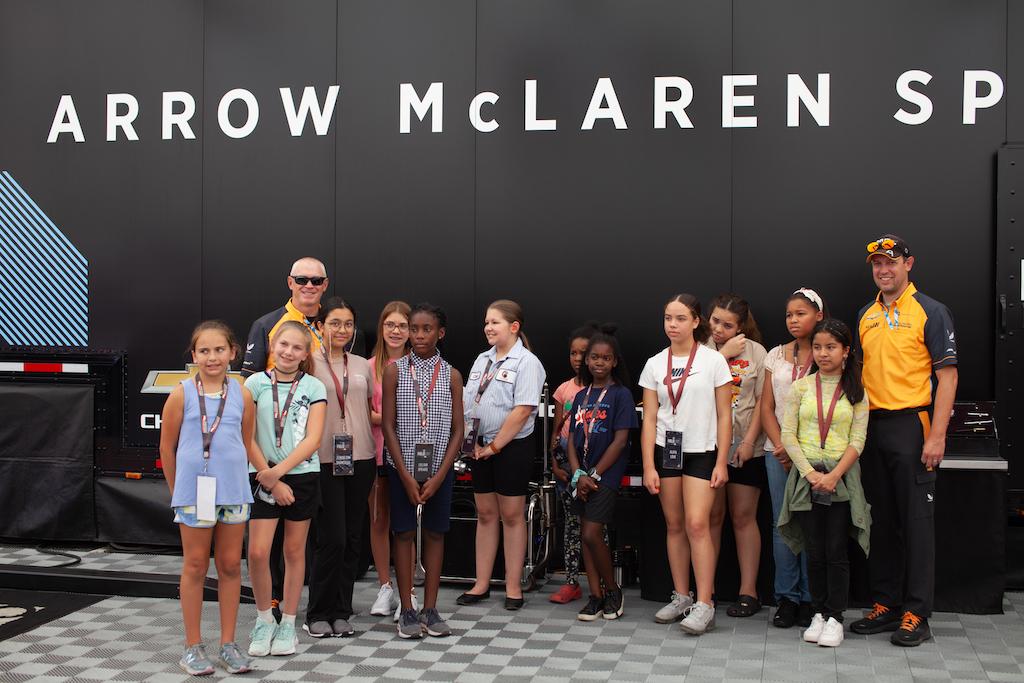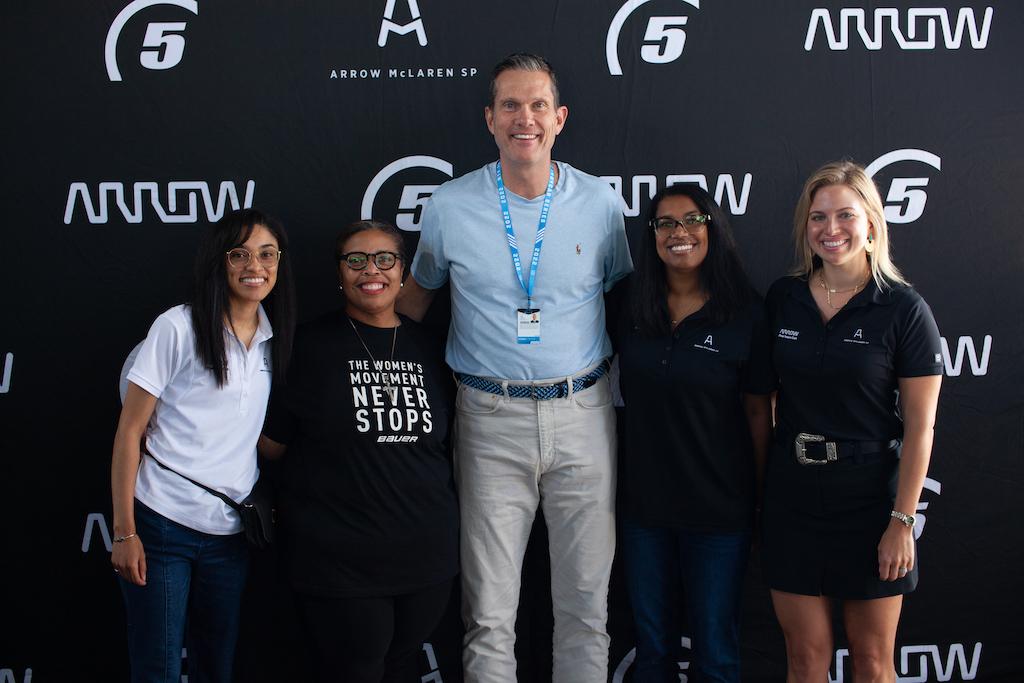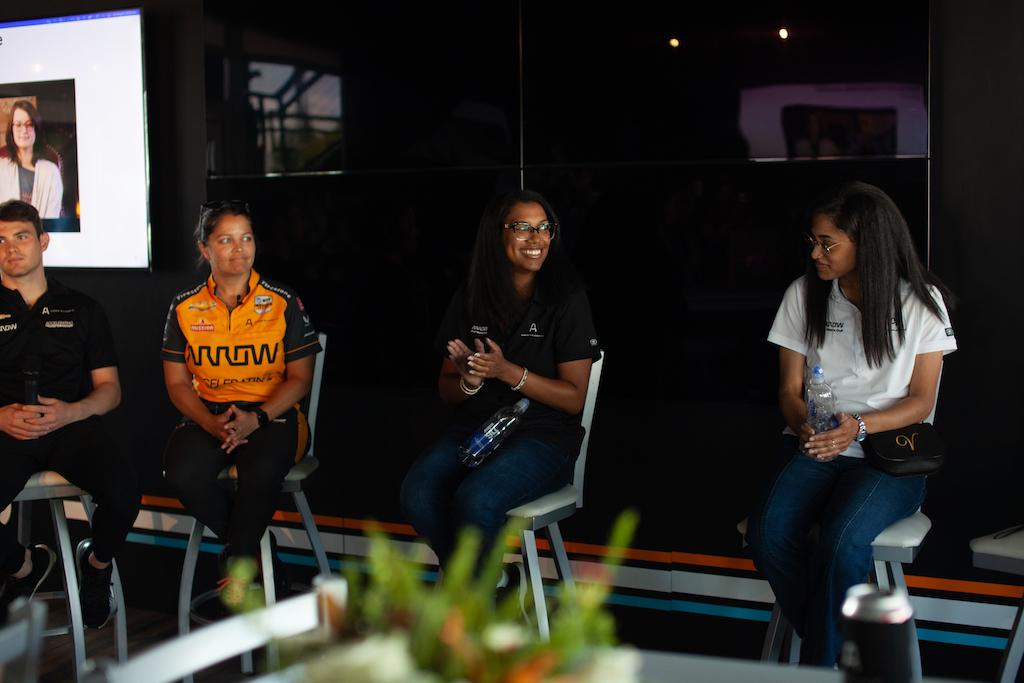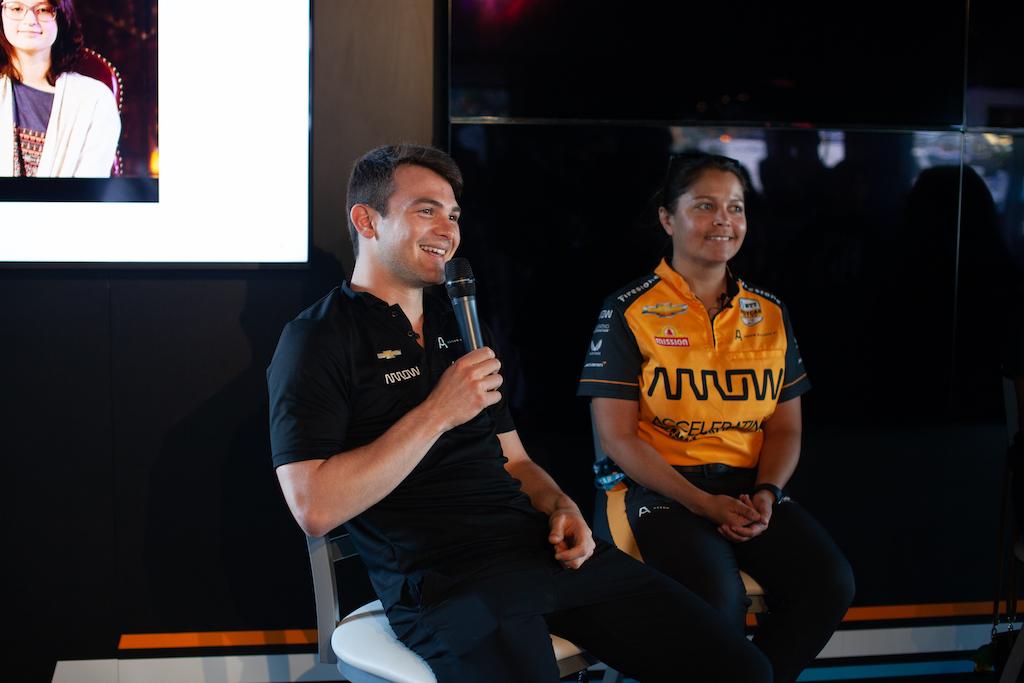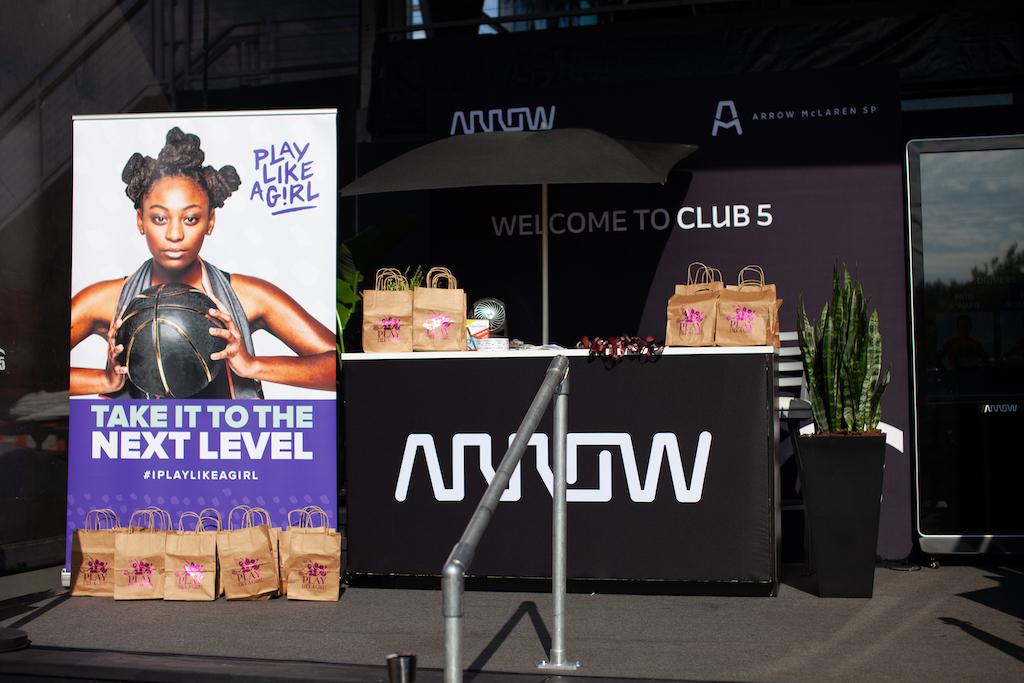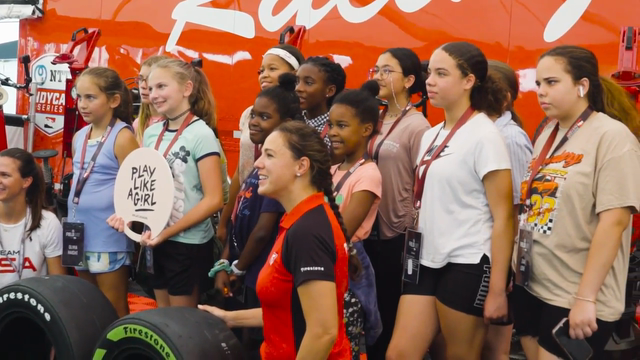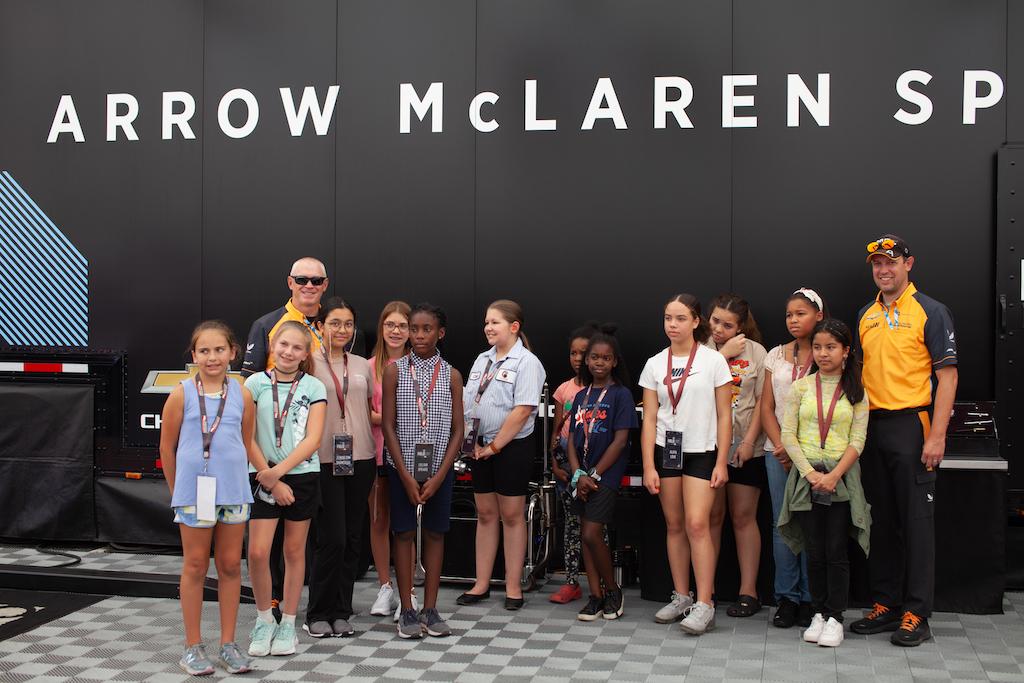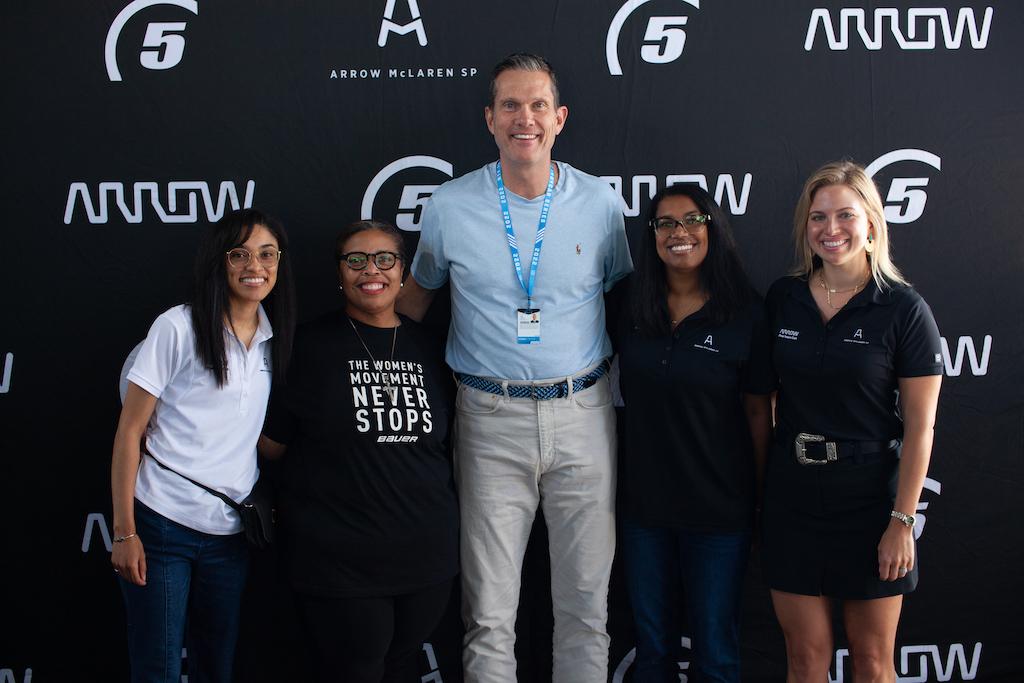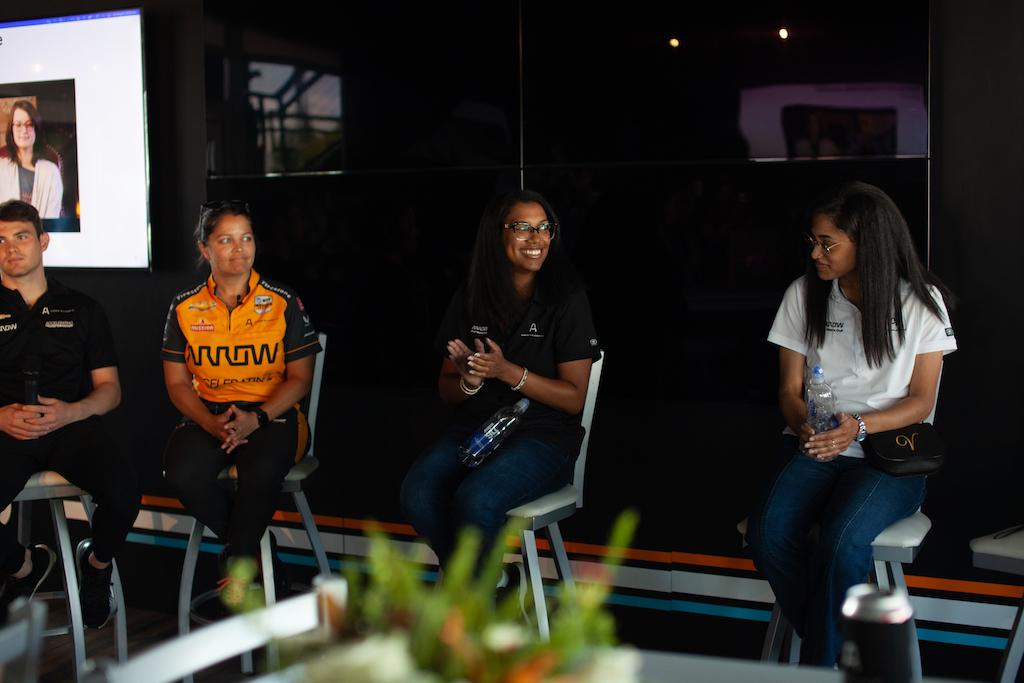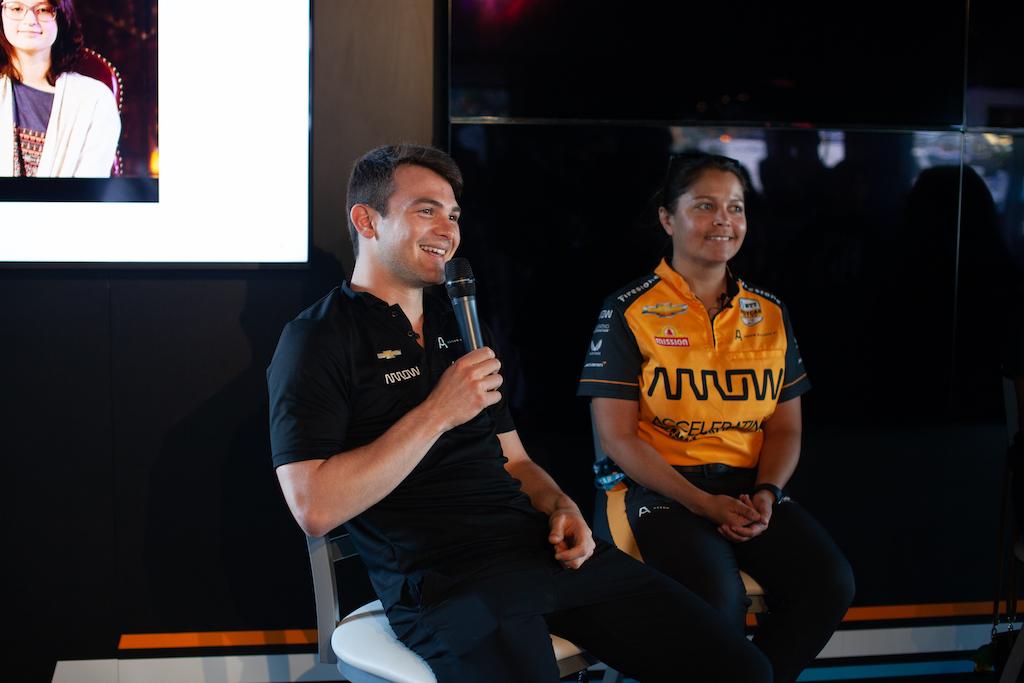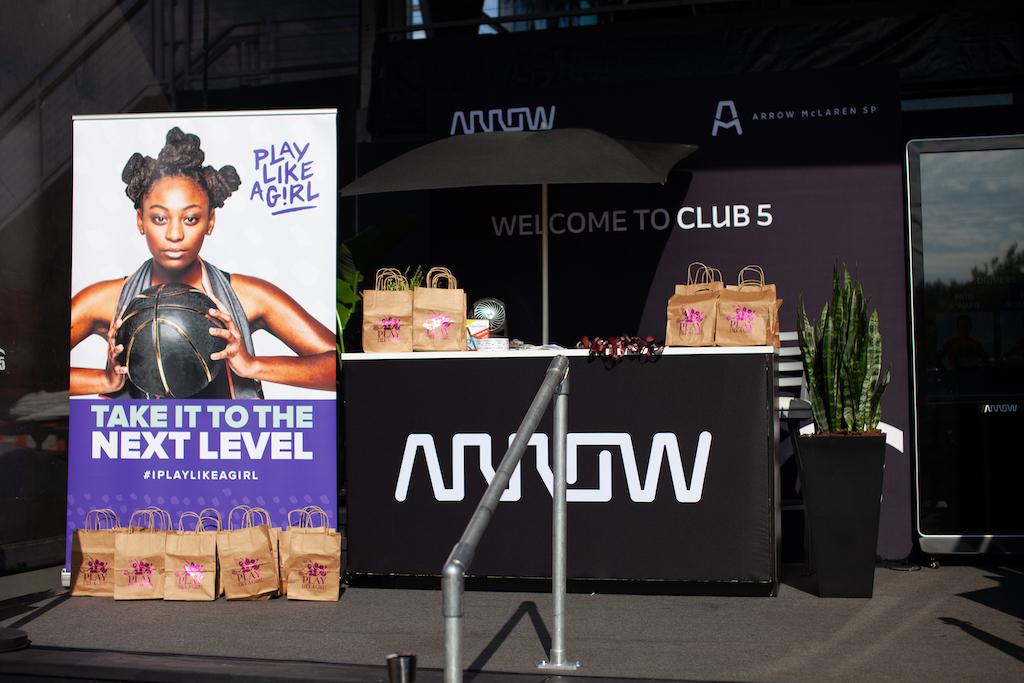 NASHVILLE, Tenn., Aug. 11, 2022 /3BL Media/ - Play Like a Girl, a non-profit that empowers girls to become leaders in the STEM workforce through the power of sports, provided 15 middle-school girls with a deep look inside the technology-rich world of high-performance INDYCAR racing prior to the Big Machine Music City Grand Prix in Nashville, Tenn.
The experience, which included a behind-the-scenes visit to the racing paddock, was supported by the NTT INDYCAR SERIES, Arrow McLaren SP, Firestone Tire and Rubber Co., and Arrow Electronics.
"Sports provides girls with the leadership skills they need to go from the classroom to the workplace," said Dr. Kimberly Clay, founder and CEO of Play Like a Girl. "For most of these girls, it was their first opportunity to see career possibilities opening for women in this exciting sport, as well as companies that are driving innovation forward in transportation and mobility."
The Play Like a Girl program at the Grand Prix race included presentations and mentoring sessions with engineers and business executives from the participating organizations, as well as remarks by Arrow McLaren SP driver Pato O'Ward, currently ranked fifth in the NTT INDYCAR SERIES standings.
"It's so important for these girls to see women in STEM and to see there is someone out there like them, working on cars, or engineering a robotic dragon, and making a difference," said panelist Elizabeth Pea, IT project management analyst for Arrow Electronics. "It's also important for women to know they are needed in these spaces and that we need more of them in STEM roles."
The escorted paddock tour included STEM-focused presentations at the Firestone garage, Pennzoil INDYCAR Tech Inspection, and the Arrow McLaren SP garage.
"Women and girls are valued and critical members of the INDYCAR community," said INDYCAR Marketing Vice President SJ Luedtke. "We're excited to continue and enhance work underway to support meaningful coaching and talent pipelines promoting greater gender equity and representation in our sport."
Participants also were introduced to the Arrow Semi-Autonomous Mobility (SAM) program, including a McLaren 720S Spyder modified by Arrow engineers so disabled former race car driver and Arrow McLaren SP team co-owner Sam Schmidt can drive at racetrack speeds using only head controls.
Since 2004, Play Like a Girl has served more than 25,000 girls in North America, Africa, and the Caribbean. Its headquarters are in Nashville.
###
About Arrow Electronics
Arrow Electronics guides innovation forward for over 220,000 leading technology manufacturers and service providers. With 2021 sales of $34 billion, Arrow develops technology solutions that improve business and daily life. Learn more at fiveyearsout.com.
About Play Like a Girl
Play Like a Girl!® is a volunteer-based national 501(c)3 nonprofit organization dedicated to leveling the playing field for girls. We envision a world where every girl has an equal opportunity to reach her full potential. To accomplish this, we harness the collective power of women volunteers and male allies to unite around gender inequality and the critical role they play in inspiring the next generation of women leaders. Our programs, which primarily live in a hybrid space, elevate women who are natural role models and leaders in their own communities through partnerships with corporate Employee Resource Groups and other Diversity, Equity and Inclusion initiatives already working in these communities. Together, we leverage the skills gained from sport to propel young women into competitive, male-dominated careers like science, technology, engineering, mathematics and related fields (STEM+). Play Like a Girl is a Black, woman-founded and led organization governed by an active volunteer Board of Directors. The Nashville-based organization has benefited more than 50,000 girls and women in the United States and across the world since 2004. To learn more and make a donation to Play Like a Girl, visit iplaylikeagirl.org, and follow @iplaylikeagirl on Instagram, Facebook and Twitter.