ANA and Sustainable Brands Forge New Alliance to Promote and Enable Sustainable Growth
Agreement Seeks to Educate, Build Awareness and Accelerate Progress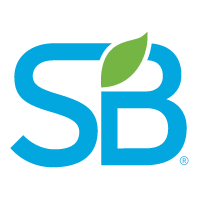 NEW YORK, November 10, 2021 /3BL Media/ - The ANA and Sustainable Brands today announced a new strategic alliance designed to advance and accelerate the marketing industry's global sustainability goals.
The new initiative is also designed to build awareness and increased acceptance of global sustainability among CMO's and the overall marketing community, ANA CEO Bob Liodice said in making the announcement.  He added that the alliance is part of the ANA's Sustainability Collective, which was created to collaborate with partners on sustainability-oriented programs and initiatives.
"Our joint efforts will provide the necessary marketplace amplification to inform our brand audiences and to drive industry evolution of this increasingly important issue," said ANA CEO Bob Liodice.  "The key goal is for both organizations to co-develop substantive projects and content to promote knowledge, discussion, and engagement about global sustainability."
SB CEO Koann Skrzyniarz added: "For over 15 years, SB has served as the global vanguard of brands enabling business and society to thrive in harmony with nature.  Our goal has been to ensure that brands win in the marketplace of tomorrow by delivering more environmental and social value through their activities.  Today that vision is becoming real.  We couldn't be happier to leverage our thought leadership and experience in this field, in partnership with the ANA, to help accelerate the transition to a sustainable economy by supporting the education and enablement of this important community."
Key objectives of the partnership include:
Educate and inform marketers as to the important role sustainable actions have in driving growth and doing good. 
Expanding the adoption of common industry roadmaps, frameworks and tools to enable benchmarking and accelerate progress toward value creation through innovation for environmental and social benefit.
Sharing brand strategies, case studies and other content that illustrate how sustainability can generate both goodwill and be a source for brand growth.
Encouraging and promoting marketing industry leadership, both domestically and internationally.
###
ABOUT THE ANA
The ANA's (Association of National Advertisers) mission is to drive growth for marketing professionals, brands and businesses, the industry, and humanity. The ANA serves the marketing needs of 20,000 brands by leveraging the 12-point ANA Growth Agenda, which has been endorsed by the Global CMO Growth Council. The ANA's membership consists of U.S. and international companies, including client-side marketers, nonprofits, fundraisers, and marketing solutions providers (data science and technology companies, ad agencies, publishers, media companies, suppliers, and vendors). The ANA creates Marketing Growth Champions by serving, educating, and advocating for more than 50,000 industry members that collectively invest more than $400 billion in marketing and advertising annually.
ABOUT SUSTAINABLE BRANDS
Sustainable Brands® is the premier global community of brand innovators who are shaping the future of commerce worldwide. Since 2006, our mission has been to inspire, engage and equip today's business and brand innovators to prosper for the near and long term by leading the way to a better future. Digitally published news articles and issues-focused conversation topics, internationally known conferences and regional events, a robust e-learning library, and peer-to-peer membership groups and brand collaboration initiatives all facilitate community engagement and industry progress throughout the year. For more information visit www.SustainableBrands.com.
MEDIA CONTACTS:
Hugh Byrne
Sustainable Brands
Vice President Events, Digital and Marketing
Cell: 415-596-9542
Email: hbyrne@sustainablebrands.com
John Wolfe
ANA
Director of Communications
Office: 212.455.8011
Cell: 914.659.8663
Email: jwolfe@ana.net