Africa Youth Day: Supporting Young People Across the Continent
Africa Youth Day: Supporting Young People Across the Continent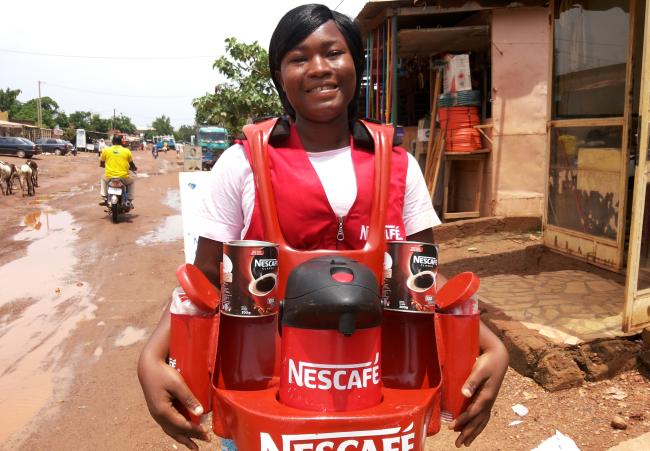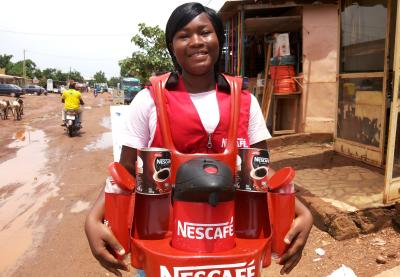 Wednesday, November 1, 2017 - 9:25am
Nestlé markets across Africa are today showing their commitment to young people with numerous programmes and initiatives in celebration of Africa Youth Day.
Nestlé's activities on the continent form part of the company's Global Youth Initiative, Nestlé Needs YOUth, with an ambition to help 10 million young people get access to economic opportunities by 2030.
My Own Business (pictured), launched in 2012, encourages young entrepreneurs in Central and West Africa to develop a career and gain financial independence. The scheme is helping to provide thousands of people with the chance to run their own Nescafé business, employing and managing their own team of street vendors.
Nestlé South Africa's Disability Learnership Programme trains young people with the necessary skills to gain employment and start their own small businesses. The first group of 68 differently-abled youths begin their training at Nestlé factories across the region today.
In Morocco, Nestlé's work-shadowing programme gives students from the Hassan II University in Casablanca experience working at the Nestlé Head Office. Hicham Kouzbour, a graduate student in Human Resources Management, took part in the programme this year. "These job-shadowing sessions reinforce our theoretical training by providing hands-on human resources practice in a company," he says.
By 2055, the population of 30-year-olds in Africa is set to double. Africa Youth Day offers a reminder of this challenge but also an opportunity for companies like Nestlé to support young people enter the world of work.
Read more on Nestlé's commitment to young people.