AEG's LA Kings Host Ball Hockey Clinic for Special Olympics Southern California's (SOSC) Floorball Team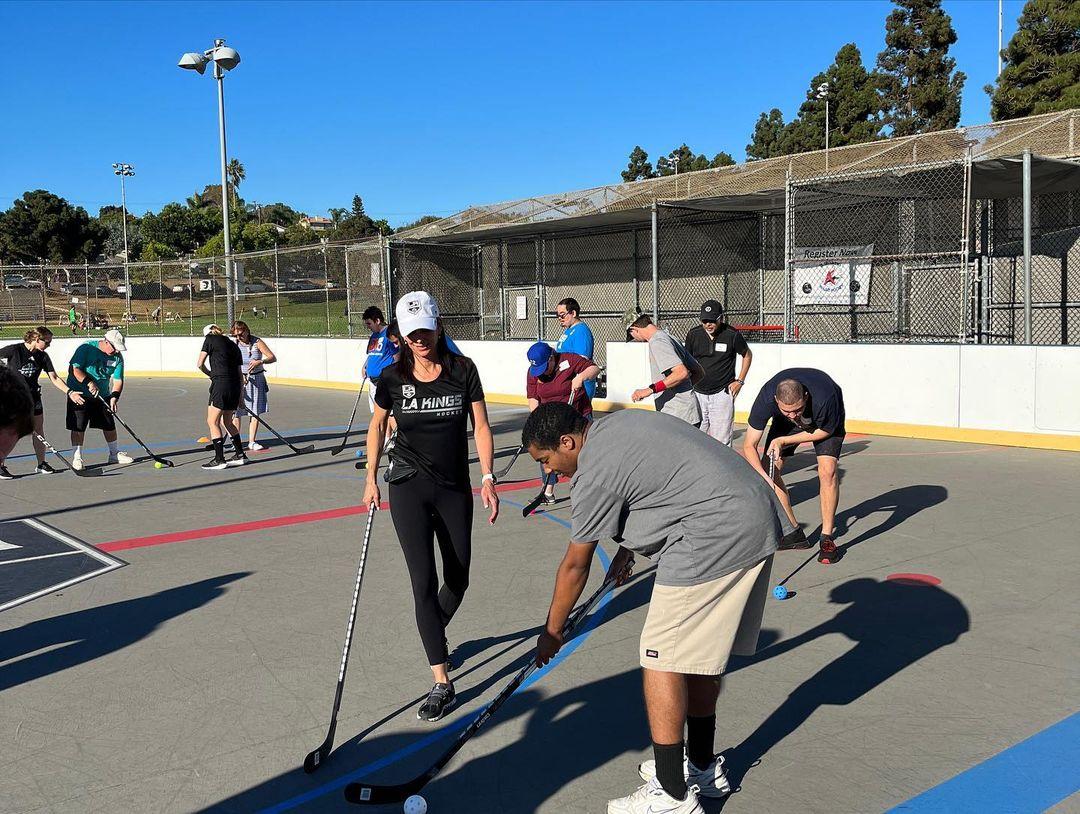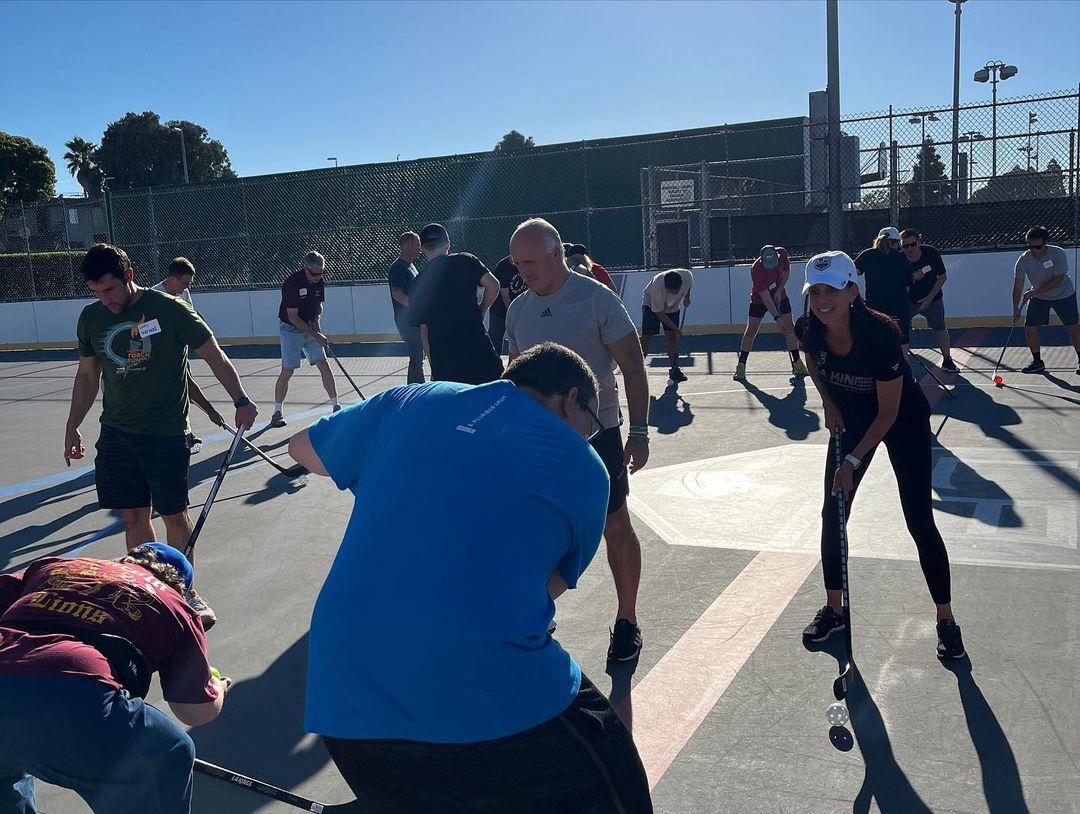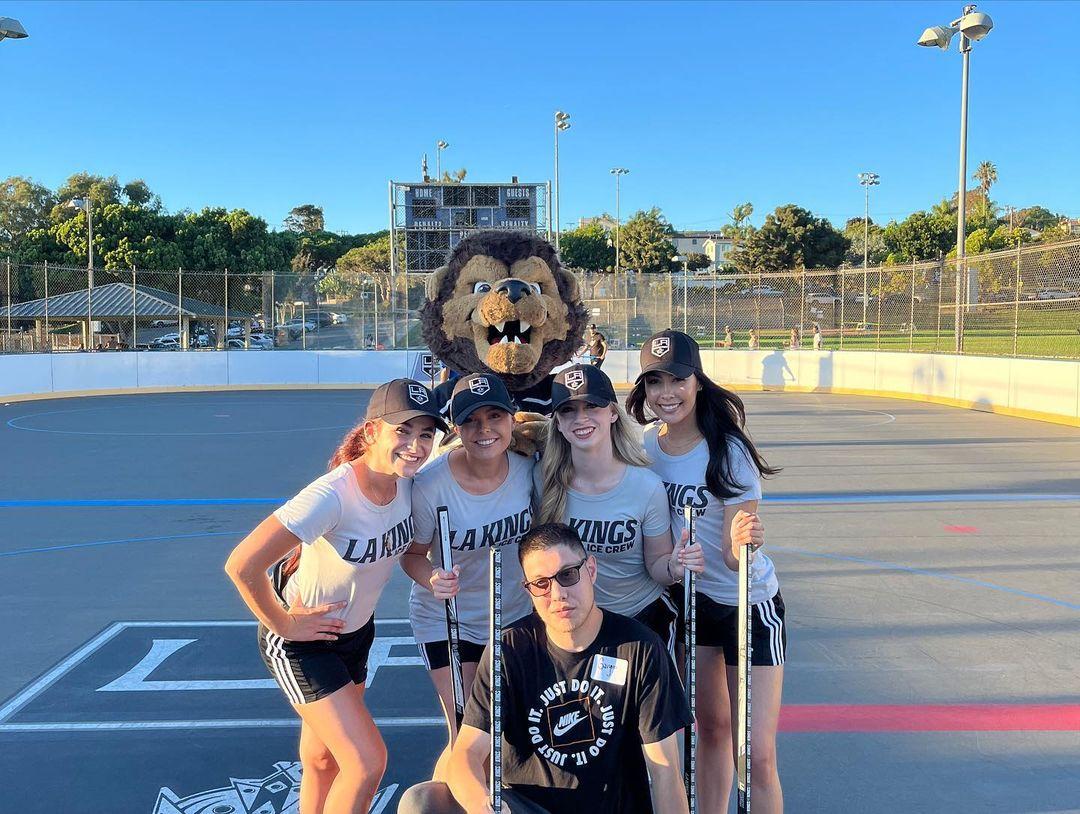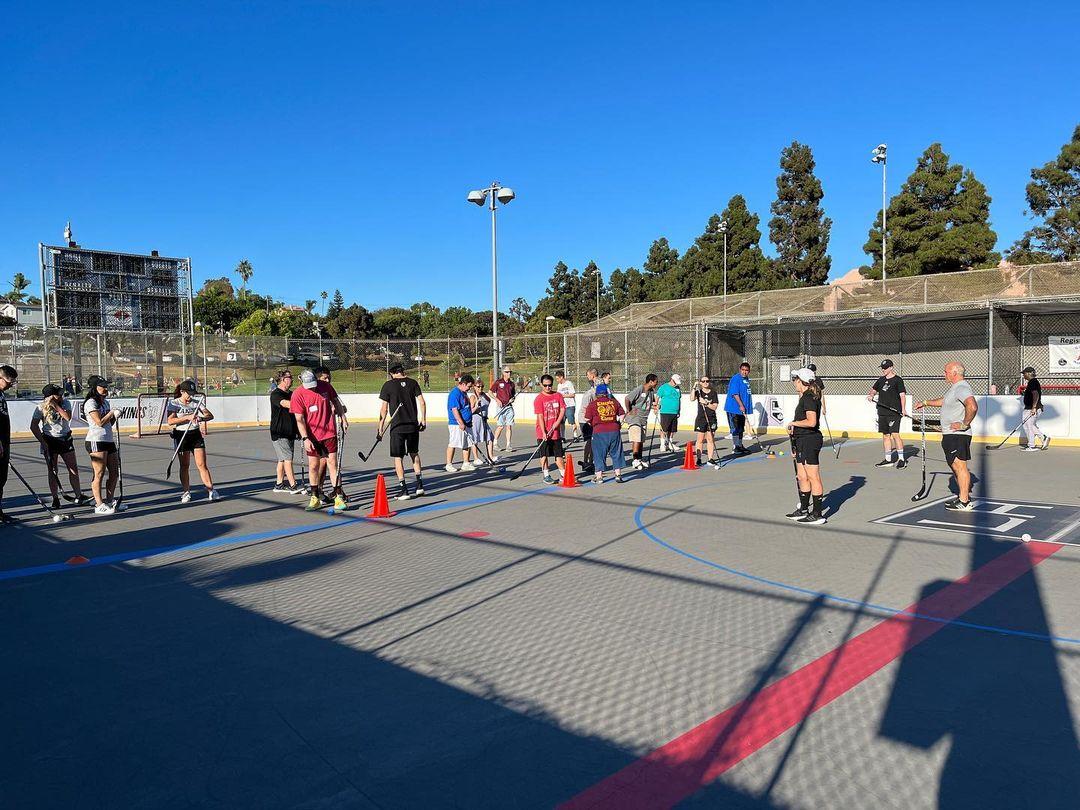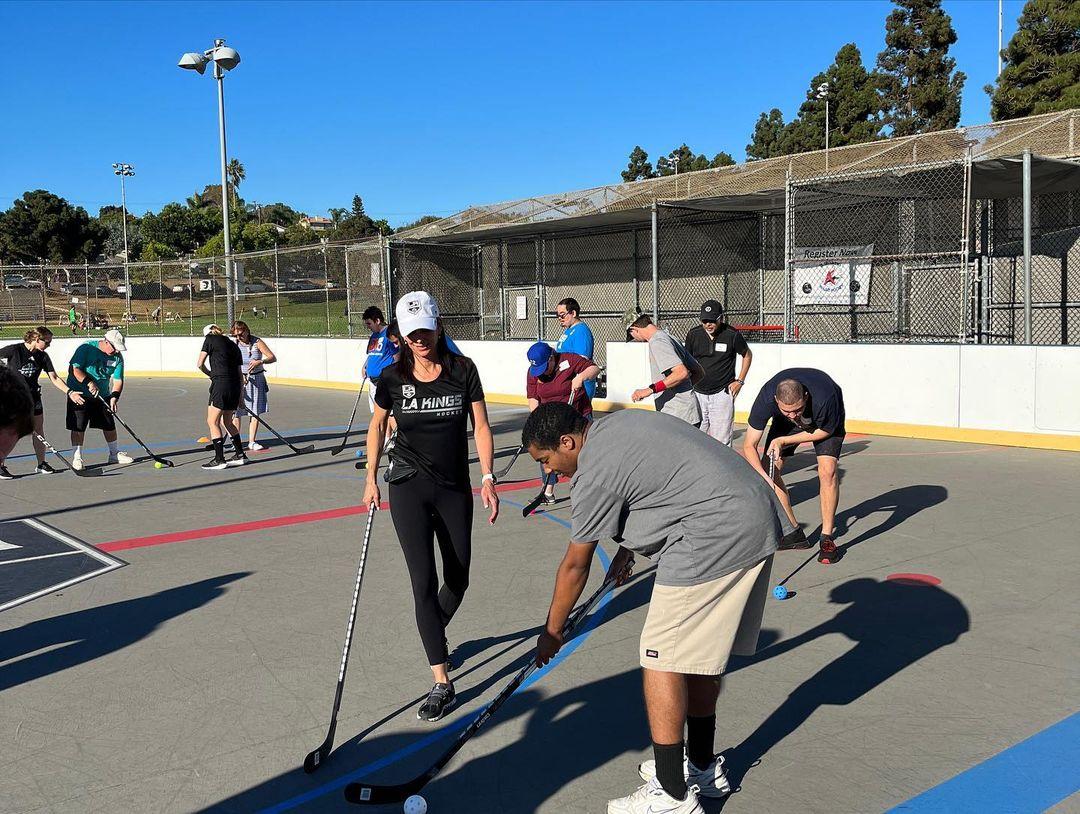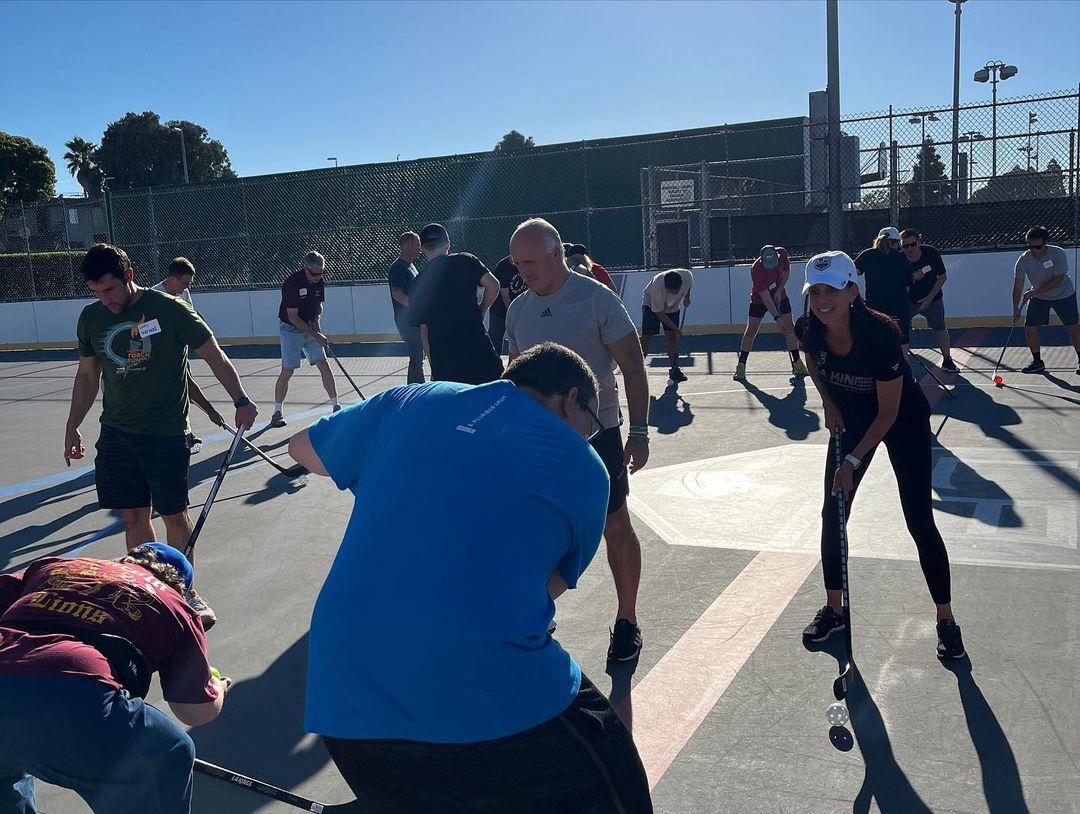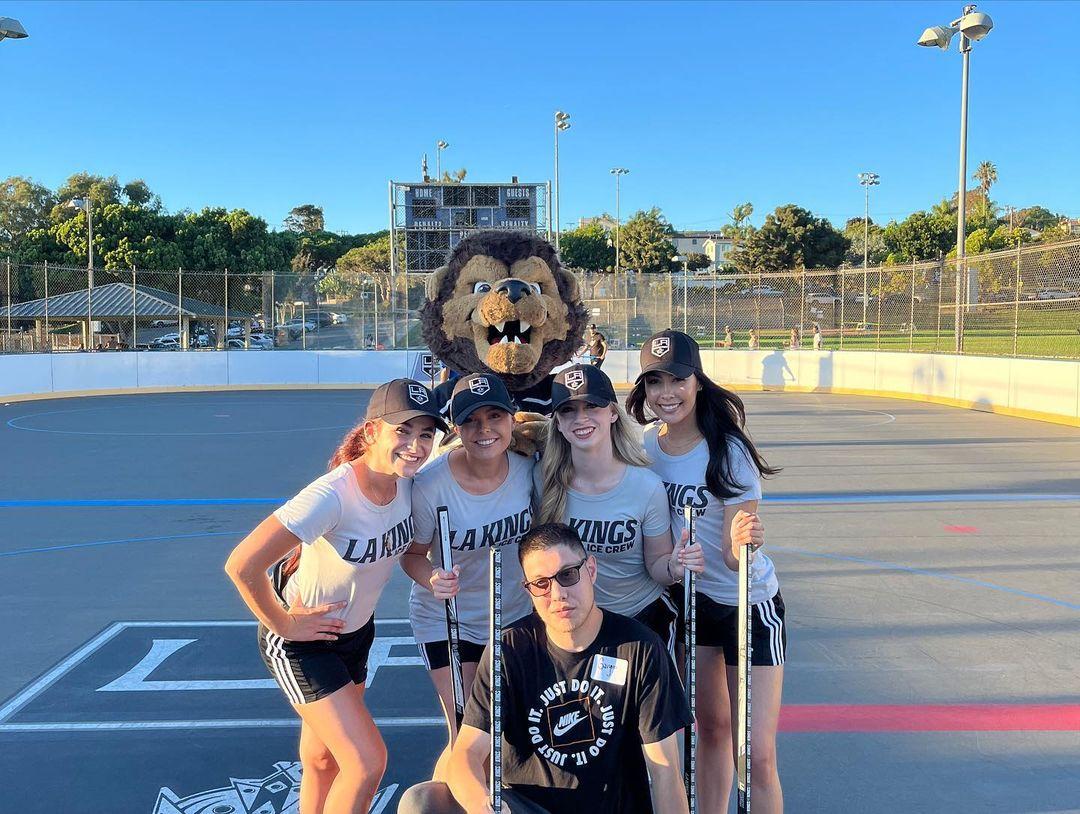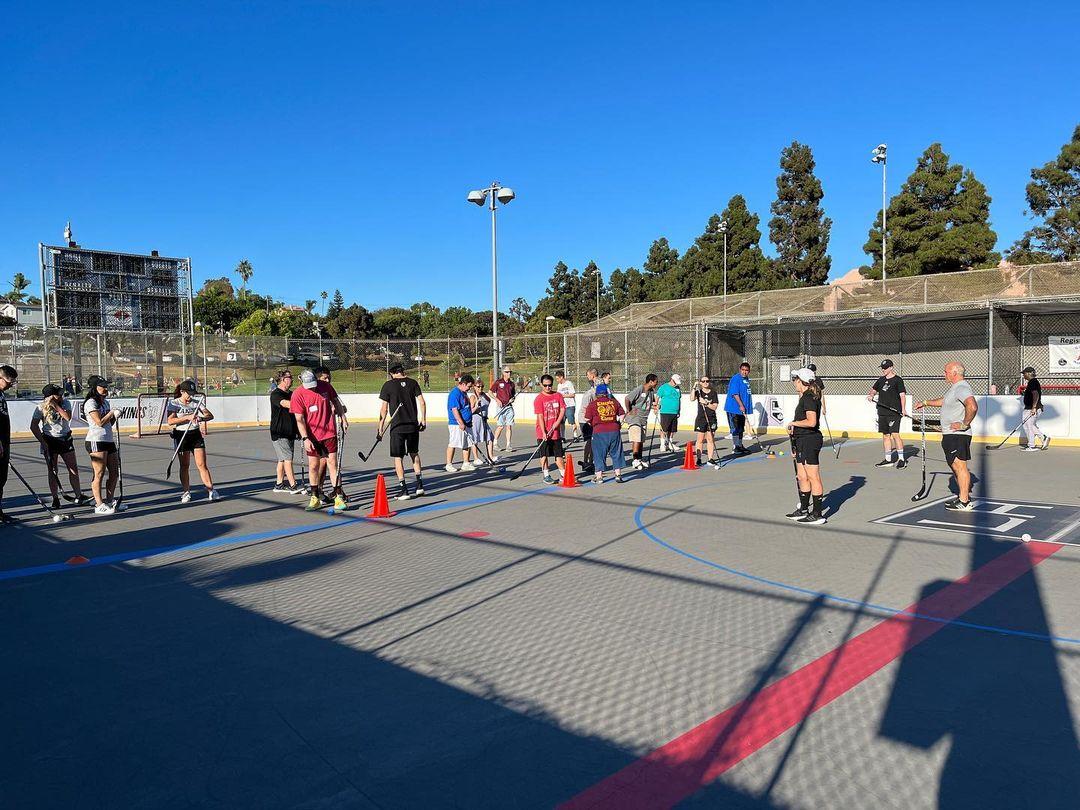 To help prepare the Special Olympics Southern California's (SOSC) floorball team for their upcoming 2022 – 2023 season, AEG's LA Kings hosted two ball hockey clinics at the El Segundo Parks and Recreation hockey rink on September 24 and October 1, 2022.
The ball hockey clinics were led by the LA King's Ice Crew and their mascot, Bailey, and helped the SOSC team hone their skills by running them through a variety of hockey drills, including stickhandling, shooting and passing, as well as practice ice hockey player positioning. Following the clinics, SOSC players practiced the new skills they learned earlier in the day.
"This is the first time the LA Kings have teamed up with Special Olympics Southern California, and it was such a great experience for all of us," said Jordan Watt, Coordinator of Community and Hockey Development at the LA Kings. "Inclusivity in sports is so important, and events like these help Special Olympic athletes develop new skills and build their self-esteem, while also having fun. We are thrilled to be able to provide opportunities like these clinics to the community here in Southern California as a way to teach kids leadership and relationship building skills, while also improving their overall health."
Adapted from the games of ice hockey and ringette, floorball is a type of ball hockey with five field players and a goalkeeper on each team. The indoor sport is played on a rink is made of wood or concrete as opposed to ice, with players using plastic sticks, a light ball, and a goalkeeper without a stick. The SOSC floorball season will begin in November and culminate with a championship in March.
A local chapter of the Special Olympics organization, the world's largest sports organization for people with intellectual disabilities, SOSC offers kids the opportunity to play 13 sports across four seasons and serves thousands of athletes through community and school-based programs in 11 counties. It also offers opportunities for athletes to improve their overall health and wellness, gain leadership skills and much more. These programs are supported by a passionate community including more than 50 employees, thousands of volunteers, SOSC's valued partners and donors, and the community at large. To learn more about Special Olympics Southern California please click here.