3BL Media to Host Monthly 3BL Professional Demo Series Starting January 21
3BL Media to Host Monthly 3BL Professional Demo Series Starting January 21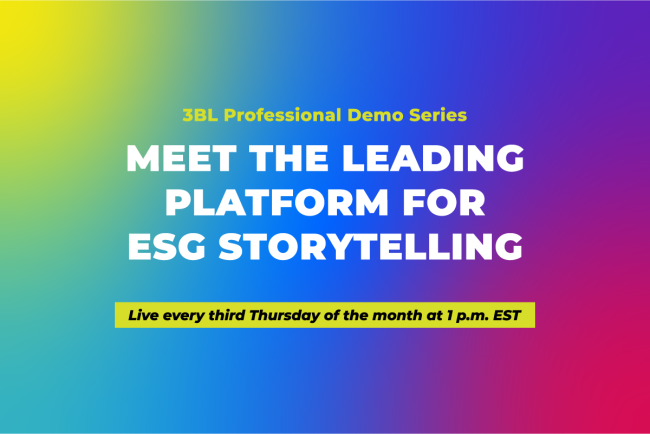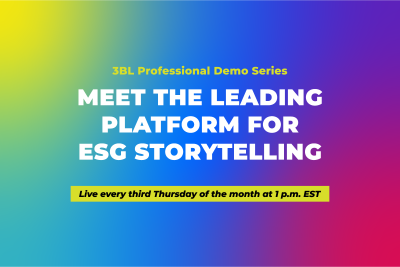 Tuesday, January 12, 2021 - 8:30am
Tune in every third Thursday of the month at 1 p.m. ET to learn how 3BL Professional can maximize the reach and impact of your ESG communications.
Last year saw companies around the world practice and communicate their environmental, social, governance (ESG) initiatives at a record pace.
In 2021, stakeholders are not just expecting your company to continue sharing the impact behind its initiatives — they are demanding it. But are you sure your ESG communications are reaching the right audiences?
Starting Jan. 21 at 1 p.m. ET, join us every third Thursday of the month to learn how you can start maximizing your organization's ESG communications with 3BL Professional, the flagship content distribution platform of 3BL Media.
3BL Professional provides targeted distribution of your ESG news and stories to a global audience of stakeholders. With support from a dedicated media consultant and advanced benchmarking tools included with each subscription, it's never been this easy to maximize the ROI for your company's ESG initiatives.
To learn more about how 3BL Professional can fit into your communications strategy, tune in for a live platform demo every third Thursday of the month at 1 p.m. EST, starting Jan. 21.