13 Key CSR & ESG Insights From Points of Light's 2023 Corporate Service Council Summit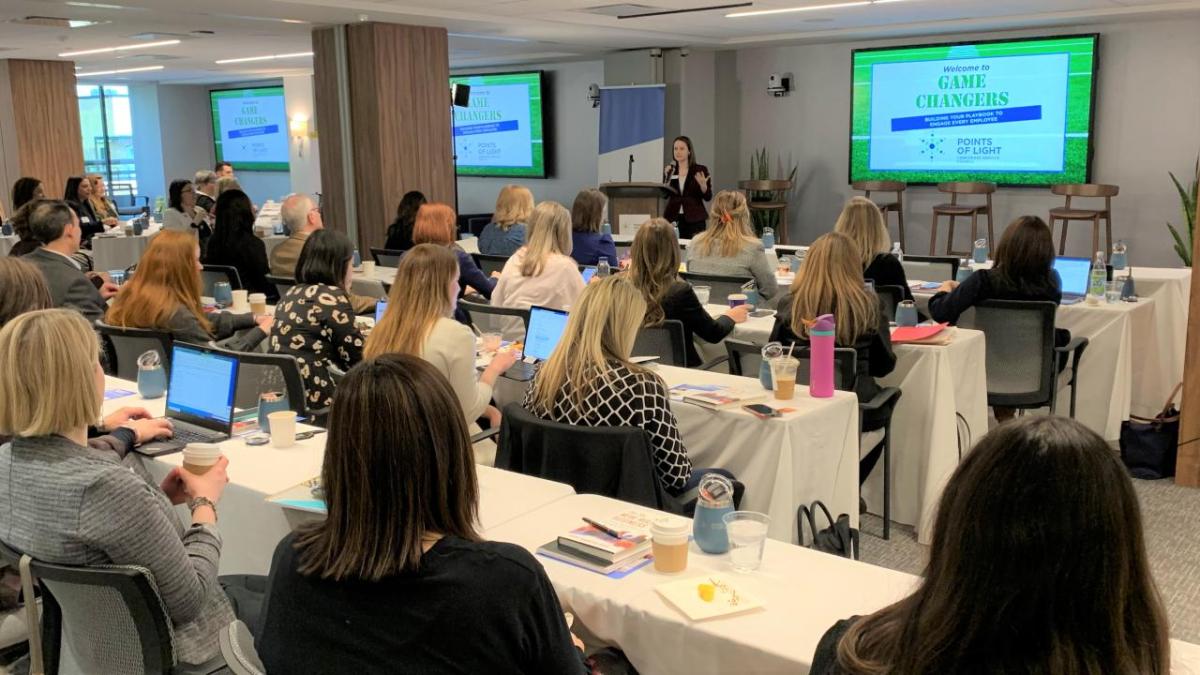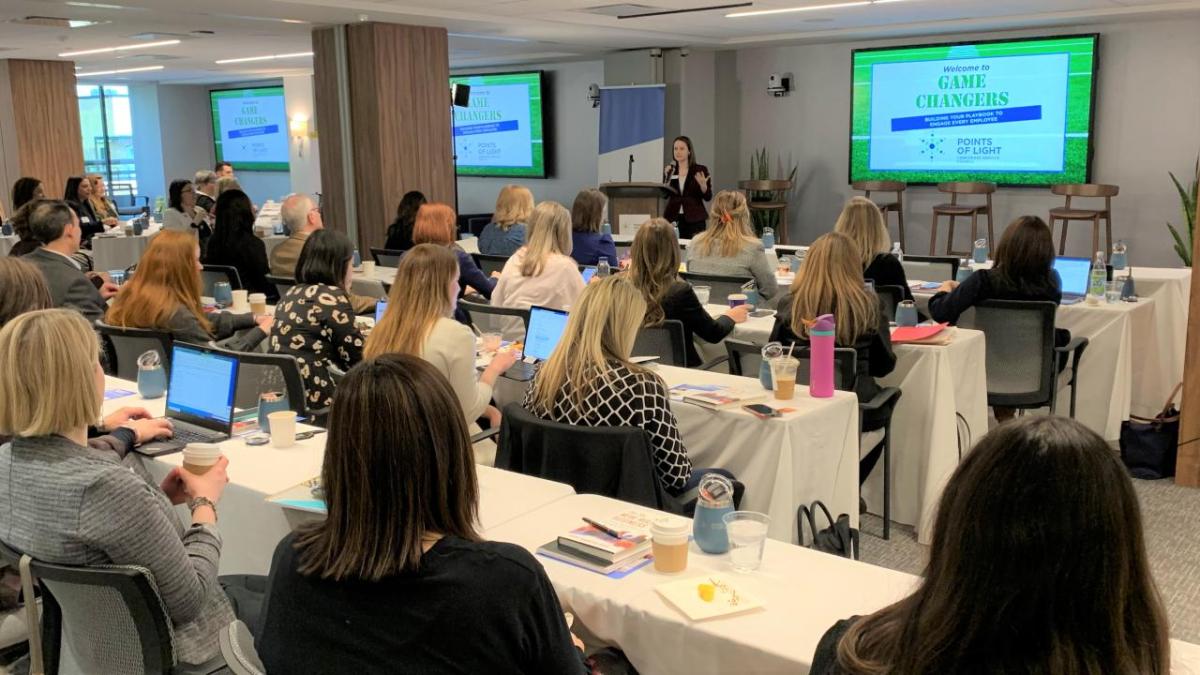 On February 7, 2023, Points of Light hosted its annual Corporate Service Council Summit at Texas A&M University's Bush School of Government & Public Service in Washington, D.C. The Summit brought together top CSR, ESG and social impact experts and leaders from across the country for a day of thought-provoking discussions, facilitated networking, engaging workshops and presentations as well as CSR best practices.
"The professionals who lead corporate citizenship within their companies are a powerful force for transformation around the world and in communities. It was incredibly inspiring to have so many gathered in-person together learning, exchanging ideas, and supporting each other in this important work," said Christine Schoppe, chief strategy and growth officer, Points of Light.  
This year's Summit featured presentations and conversations led by:
Carol Cone, founder & CEO, Carol Cone ON PURPOSE
Andrea Hagelgans, managing director, U.S. Social Issues Engagement, Edelman
Dave Leichtman, director of corporate civic responsibility, Microsoft   
Steven Levine, director, Civic Alliance; co-founder, Meteorite
Saumya Narechania, program director, National Basketball Social Justice Coalition 
Najma Roberts, senior director, communications and equity, Democracy Fund
Judy Samuelson, founder and executive director, Aspen Institute Business and Society Program
Key Insights and Themes From the 2023 Summit:
Being a good corporate citizen means actively advocating for truth and delivering trustworthy information to stakeholders.
Free and fair elections are good for business and supporting them requires year-round efforts.
Non-partisan support for elections and voter participation is an equity and engagement opportunity for employees.
True systems change to address complex social issues requires companies to not act alone and to invest in partnerships with other companies, community organizations and government.
On social issues, employees are an important accountability mechanism and seek progress, not platitudes.
Silence on societal issues is no longer safe for companies, or CEOs.
Companies can avoid playing "issue ping pong" within the "woke" debate by being consistent with clearly defined organizational values and using them as a blueprint for decision making.
The ESG long game will be won by playing offense – not better defense.
Employees aren't just stakeholders in the ESG conversation – they are the enterprise.
The business case continues to get stronger for integrating purpose throughout every department and level of an organization.
The moment for DEI theater is over; real, integrated actions must be a part of every company's roadmap.
Corporate citizenship leaders are uniquely positioned to listen and learn from employees and community stakeholders.
Successful employee champion and council networks enable companies to scale, manage and drive deeper engagement as part of their social impact strategy.
Participating Companies: AbbVie, Aetna/CVS Health, Ally, Altria, Amazon, BWXT, Caesars Entertainment, Citi, Clif Bar & Company, Comcast, Cox, Enterprises, Edelman, Fidelity Investments, Forbright Bank, General Motors, Hewlett Packard Enterprise, KPMG, Microsoft, Monitor Institute by Deloitte, Northrop Grumman, NUE Capital, Paramount, Phillips 66, Prudential Financial, Raytheon Technologies, Starbucks, State Street Corporation, Truist, UnitedHealth Group, UPS
Participating Organizations & Partners: AmeriCorps, Association of Corporate Citizenship Professionals, BoardSource, Carol Cone ON PURPOSE, Civic Alliance, Common Ground Committee, Democracy Fund, International Association for Volunteer Effort (IAVE), National Basketball Social Justice Coalition, PYXERA Global, Taproot Foundation, True Impact, The Aspen Institute, VeraWorks, Volunteer Alexandria
The Corporate Service Council represents more than 300 CSR, corporate citizenship, social impact and corporate philanthropy leaders from more than 100 leading brands and Fortune 500 companies. The council empowers and equips leaders with actionable resources such as benchmarking data and in-person and online learning opportunities. It also facilitates access to a network of industry experts to spark innovation and achieve business and social outcomes.   
To learn more about how to become a member of the Corporate Service Council, email support@pointsoflight.org or visit, pointsoflight.org/corporate-service-council.  
ABOUT POINTS OF LIGHT    
Points of Light is a global nonprofit organization that inspires, equips and mobilizes millions of people to take action that changes the world. We envision a world in which every individual discovers the power to make a difference, creating healthy communities in vibrant, participatory societies. Through 144 affiliates across 38 countries, and in partnership with thousands of nonprofits and corporations, Points of Light engages 5 million volunteers in 16 million hours of service each year. We bring the power of people to bear where it's needed most. To learn more about Points of Light visit pointsoflight.org.