ENGIE Storage formerly Green Charge
Corporate Social Responsibility (CSR), Sustainability and Cause News & Media
ENGIE Storage formerly Green Charge
Primary tabs
Campaigns

Cutting carbon emissions while cutting costs can be a daunting organizational challenge. Energy storage is a versatile tool that can help achieve that goal, allowing you to support several sustainability efforts at once while also enhancing operations and improving your bottom line.
ENGIE Storage formerly Green Charge ON SOCIAL MEDIA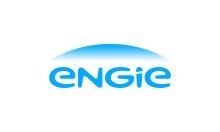 ENGIE Storage (formerly Green Charge) helps power the world more efficiently and sustainably. As the number one distributed energy storage company, we serve energy producers, distributors, and consumers, including utilities, network operators, and energy consumers in business and government.