Webinar: Overcoming Roadblocks to Enterprise-wide Efficiency
Webinar: Overcoming Roadblocks to Enterprise-wide Efficiency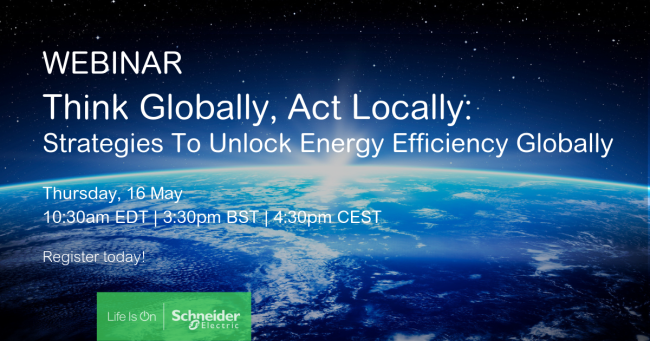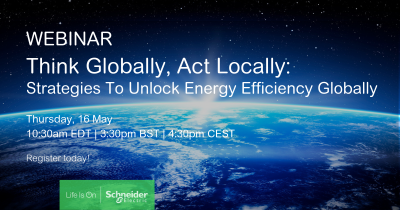 tweet me:
Webinar: Register now for @SchneiderElec's webinar on how to effectively overcome roadblocks keeping your organization from achieving meaningful #energyefficiency. http://bit.ly/2E5DFfw #CapEx
Monday, May 13, 2019 - 10:45am
Energy efficiency dominates corporate energy investments, with 93 percent of companies using efficiency technologies today. While technology is an enabler, companies are struggling to accelerate energy conservation results portfolio-wide. Funding is perceived to be a top barrier, but CapEx is only the tip of the iceberg.  Today's global executives face difficult questions to solve for, such as:
How can a sprawling international organization like ours move holistically towards long-range
energy and carbon reduction goals?  
How do you finance large-scale CapEx projects and protect these growing investments? 
How do you ensure investments are translated to long-term business growth? 
Join our Energy Efficiency experts to learn more about roadblocks to enterprise-wide efficiency and tactical strategies for overcoming them.
More From Schneider Electric
Friday, July 31, 2020 - 3:10pm
Thursday, July 30, 2020 - 3:10pm
Tuesday, July 28, 2020 - 4:00pm