University of Denver Team Takes Top Honors in Arrow Electronics' Diversity Meets Innovation Competition
University of Denver Team Takes Top Honors in Arrow Electronics' Diversity Meets Innovation Competition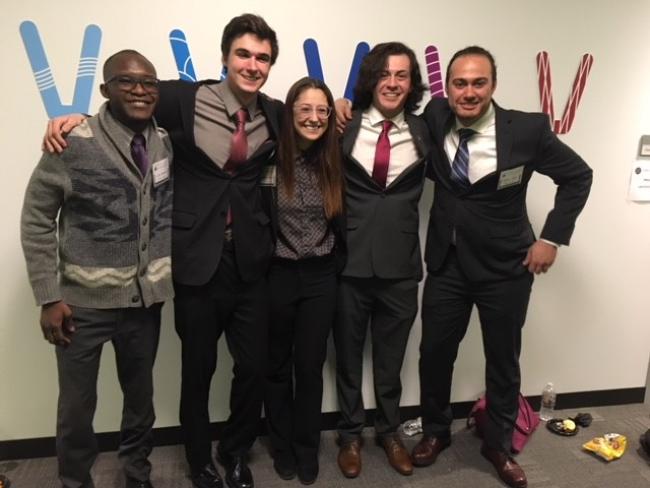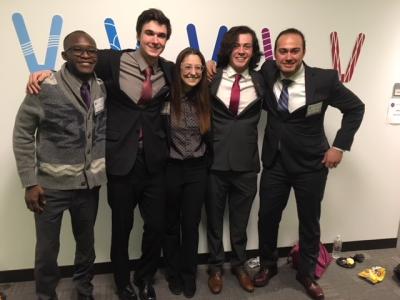 tweet me:
Student team from @UofDenver wins 2nd annual @ArrowGlobal Diversity Meets Innovation competition http://bit.ly/2rGqXO4
Tuesday, May 15, 2018 - 12:05am
Arrow Electronics recently hosted the second annual Diversity Meets Innovation Competition. Student teams, with a diverse set of majors and backgrounds, from local universities applied their knowledge and skills to propose a tangible impact that could affect the next generation of technology entrepreneurs.
Over a four-week period, these teams performed an analysis of new approaches that could prepare entrepreneurs for the future of electronics, while also having the benefit of access to industry-leading professionals. All teams presented their analysis to senior-level executives at Arrow's corporate headquarters.
The winning team, comprised of five students from the University of Denver (DU), were guided by DU faculty coach, Michael Caston.
"Competing allowed me to truly grasp how having people of diverse thought allows for challenges to be tackled from every angle and eventually allows for the best answer to become apparent," said Isaiah Silva one of five DU students on the winning team.
The winning team was comprised of Luke Bonaize (International Business), Austin Armstrong (Computer Science and Chemistry), Hayley Miller (Computer Science and Geography), Zyed Ansary (Physics) and Isaiah Silva (Electrical Engineering). Each of the five winners were awarded a $2,500 scholarship from Arrow.
About Arrow Electronics
Arrow Electronics is a global provider of products, services and solutions to industrial and commercial users of electronic components and enterprise computing solutions. Arrow serves as a supply channel partner for more than 150,000 original equipment manufacturers, contract manufacturers and commercial customers through a global network. The company maintains over 300 sales facilities and 45 distribution and value-added centers, serving over 80 countries. Learn more at fiveyearsout.com.
More From Arrow Electronics
Tuesday, February 9, 2021 - 12:35pm
Monday, February 1, 2021 - 2:20pm
Tuesday, January 26, 2021 - 2:20pm