Spotlight on Award Winner: MilliporeSigma - DOZN 2.0
Spotlight on Award Winner: MilliporeSigma - DOZN 2.0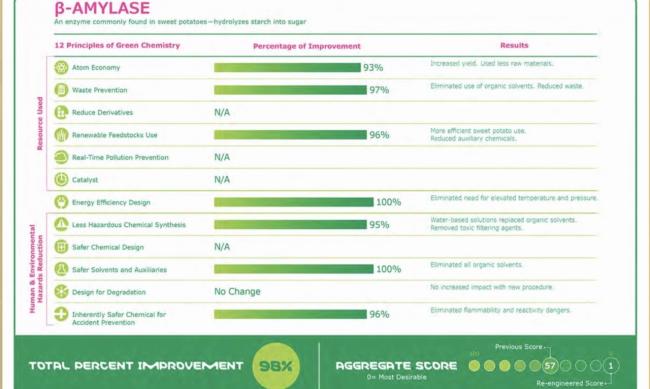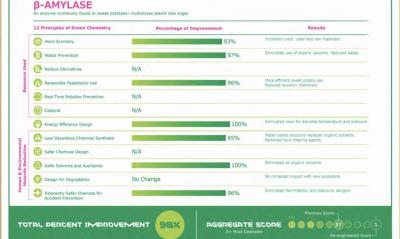 tweet me:
.@ELDaily recently shined a spotlight on @MilliporeSigma for DOZN 2.0, which won a 2020 Top Project of the Year Award. Learn how this tool helps scientists calculate the green scores of their processes and products: https://bit.ly/34SMjM2
Thursday, November 12, 2020 - 8:45am
MilliporeSigma created the free web-based greener alternative scoring matrix DOZN 2.0, which is a quantitative green chemistry evaluator based on the 12 principles of green chemistry to increase sustainability in scientific research. These 12 principles provide a framework for learning about green chemistry and designing or improving materials, products, processes, and systems, the company said.
DOZN 2.0 scores products based on metrics for each principle and aggregates the principle scores to derive a final aggregate score. The system calculates scores based on manufacturing inputs, globally harmonized system (GHS), and safety data sheet (SDS) information. MilliporeSigma said that this provides a score for each substance and encompasses a diverse portfolio ranging from chemistry to biology-based products. Customers can screen their processes securely utilizing DOZN 2.0. Then, based on the DOZN 2.0 scores, customers can modify their processes to improve energy usage, hazards, and overall sustainability.
More From MilliporeSigma
Wednesday, April 14, 2021 - 8:35am
Tuesday, April 6, 2021 - 11:05am
Thursday, April 1, 2021 - 10:25am