The New Climate for Business: Employee Activism as an Asset
The New Climate for Business: Employee Activism as an Asset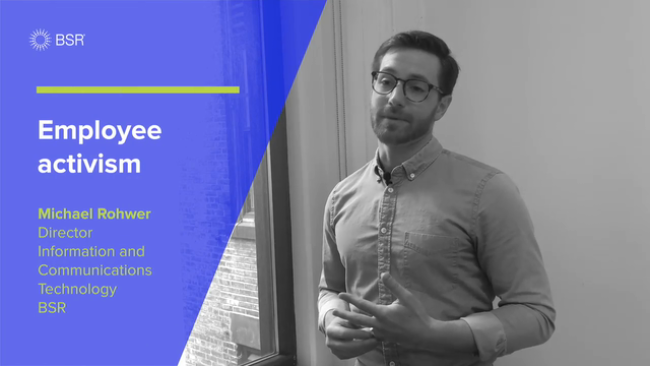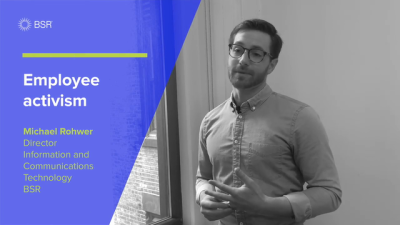 tweet me:
Employees are taking action and speaking out about topics like immigration and investments. How should companies respond to #employeeactivism? http://bit.ly/2J8jlwa @BSRnews #BSR19
Thursday, October 24, 2019 - 8:00am
Now, more than ever employees are using their voice to influence the companies they work for, regardless of sector, on issues as varied as climate change and sexual harassment. As such, businesses are faced with the question: How can we integrate employee voices into stakeholder engagement processes and maximize this opportunity?
At the BSR Conference 2019, we will explore how employee activism is shaping a new climate for business. Register today.
More From BSR
Wednesday, May 12, 2021 - 4:00pm
Wednesday, May 12, 2021 - 1:00pm
Tuesday, May 11, 2021 - 9:40am