National Diversity & Leadership Conference Announces the 2020 Top Leaders in Entertainment
National Diversity & Leadership Conference Announces the 2020 Top Leaders in Entertainment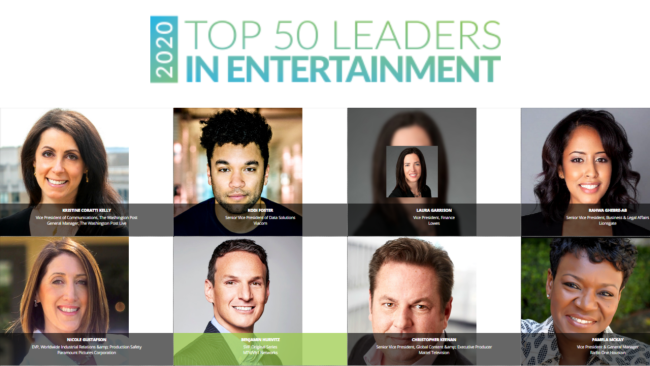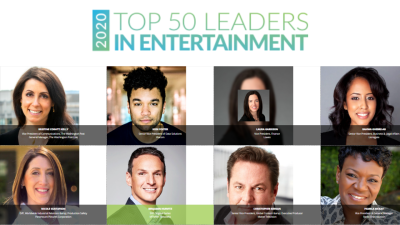 Tuesday, October 27, 2020 - 6:30pm
UNITED STATES, October 27, 2020 /3BL Media/ - The National Diversity Council will host the 2020 National Diversity and Leadership Conference virtually on October 27-28, 2020, and November 4-5,2020. This year's theme is "Max Talent". This virtual conference will feature big-name keynote speakers such as Donna Brazile, Anne Chow, Tony Plana, Carly Fiorina and more. During the conference, professionals will gain access to learning sessions held by industry experts, organizational tracks, and endless inspiration that highlight the importance of diversity and inclusion in the workplace. 
The Top 50 Leaders in Entertainment is a definitive list of executives, influencers and achievers impacting the entertainment industry. These individuals have reached the top of their profession and are effective leaders within their organization. They drive change, contribute to business growth, and inspire others to succeed.
The Top 50 Leaders in Entertainment was based on the following criteria:
Top Leader in the organization and profession

Directly contributes to business growth or strategic direction of the organization

Maintains a record of accomplishments in their area of expertise

Effective role model who inspires others and is active in mentoring the next generation of leaders in the industry

Operates with the highest integrity and ethical behavior

Demonstrates a commitment to corporate citizenship
"The 2020 Top Leaders in Entertainment are a true testament to the abilities of authentic leadership in the workplace," said Dennis Kennedy, Founder and Chair of the National Diversity Council. "Each year, we are amazed and inspired at the achievements of each awardee. The 2020 class is truly a powerful force."
2020 Top Leaders in Entertainment
Kristine Coratti Kelly 
Vice President of Communications and General Manager of Washington Post Live
The Washington Post 
Kodi Foster 
Senior Vice President of Data Solutions 
Viacom
Rahwa Ghebre-Ab
Senior Vice President, Business & Legal Affairs
Lionsgate
Nicole  Gustafson 
Executive Vice President, Worldwide Industrial Relations & Production Safety 
Paramount Pictures Corporation
Benjamin Huvitz
SVP Original Series 
MTV/VH1 Networks 
Christopher Keenan 
Senior Vice President, Global Content & Executive Producer 
Mattel Television
Pamela B. McKay 
Vice President, General Manager
Radio One Houston
Valerie Meraz 
Senior Vice President of Content Acquisitions and Strategy 
WarnerMedia Entertainment
Andrew Morse 
Executive Vice President and Chief Digital Officer 
CNN Worldwide
Romina Rosado
Senior Vice President, Digital Media
NBCUniversal Telemundo Enterprises 
Linda Simensky
Head of PBS KIDS Content
PBS 
Lynda Talgo 
Director of Global Scaled Operations 
YouTube
Registration for the National Diversity & Leadership Conference is ongoing and can be completed at
http://nationaldiversityconference.com/2020/
. For 2021 sponsorship opportunities, please contact Dennis Kennedy at dennis.kennedy@nationaldiversitycouncil.org.
About The National Diversity Council
A non-profit organization committed to fostering a learning environment for organizations to grow in their knowledge of diversity. The council affords opportunities for organizations to share best practices and learn from top corporate leaders in the areas of diversity and inclusion.  More information about the National Diversity Council is available at: www.nationaldiversitycouncil.org.
Media Contact
Ashana Outler 
National Diversity Council
ashana.outler@nationaldiversitycouncil.org
###