National Diversity Council Partners With Wynn Las Vegas to Host 2019 Women in Leadership
National Diversity Council Partners With Wynn Las Vegas to Host 2019 Women in Leadership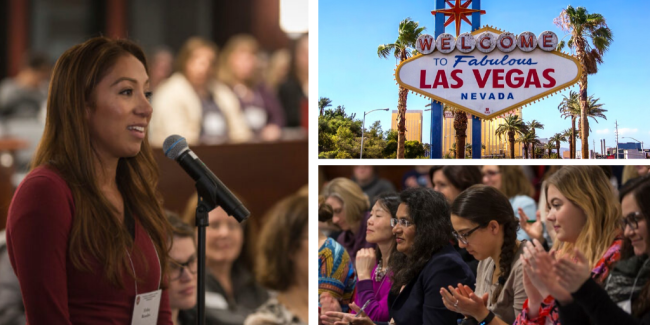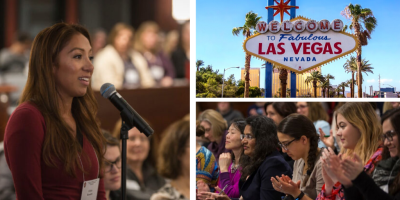 tweet me:
.@DiversityFirst hosted the Women in Leadership Symposium with @WynnLasVegas on the theme "Center Stage: Standing Out and Speaking Up." Panelists spoke about leveraging intersectionality in the workplace, defeating gender-based harassment and silencing self-doubt.
Monday, December 9, 2019 - 1:00pm
LAS VEGAS, December 9, 2019 /3BL Media/ – The National Diversity Council (NDC) hosted the 2019 Women in Leadership Symposium in partnership with Wynn Las Vegas,  featuring the theme "Center Stage: Standing Out and Speaking Up" on Tuesday, December 3. The event featured topics such as leveraging intersectionality in the workplace, defeating gender-based harassment in the workplace and silencing self-doubt: how to overcome imposter syndrome. 
"We were proud to host the Women in Leadership Symposium where we empowered women to take charge of their career paths and navigate complex workplace situations," said Dennis Kennedy, founder and board chairman of the National Diversity Council. "We want to continue being able to inspire, lead and bring about transformation for women as they excel in the workplace."
The event was moderated by Rose Huddleston, the Senior Vice President of Human Resources, North America, for Wynn Resorts, and featured seven panelists across the private and public sectors. Panelists included Carole Fisher, the Former President and CEO of Nathan Adelson Hospice; the Honorable Jennifer Togliatti, Full Time Mediator, Arbitrator and Private Judge; Kelly McMahill, Captain of the Las Vegas Metropolitan Police Department; Marilyn Spiegel, President, Wynn Las Vegas; Melanie Saunders, Deputy Associate Administrator, NASA; Nadine "Lecky" Jones, Chief Human Resources Officer, Clark County School District; and Shekinah Hoffman, Special Project Coordinator & PhD Student, UNLV International Gaming Institute. 
"Creating an inclusive workplace and providing growth opportunities for female employees at all levels is vitally important to Wynn," said Huddleston. "Championing diversity with initiatives like this symposium are necessary in order to foster the next generation of strong female leaders."
About The National Diversity Council
A non-profit organization committed to fostering a learning environment for organizations to grow in their knowledge of diversity. The council affords opportunities for organizations to share best practices and learn from top corporate leaders in the areas of diversity and inclusion.  More information about the National Diversity Council is available at: www.nationaldiversitycouncil.org.
About Wynn Las Vegas
Wynn Resorts is the recipient of more Forbes Travel Guide Five Star Awards than any other independent hotel company in the world and was once again named the best resort in Nevada on Condé Nast Traveler's 2019 "Gold List," a title received for the twelfth time. Wynn and Encore Las Vegas consist of two luxury hotel towers with a total of 4,748 spacious hotel rooms, suites and villas. The resort features approximately 192,000 square feet of casino space, 22 signature dining experiences, 11 bars, two award-winning spas, approximately 560,000 square feet of meeting and convention space, approximately 160,000 square feet of retail space as well as two theaters, two nightclubs, a beach club and recreation and leisure facilities. Wynn Las Vegas recently unveiled the new Wynn Golf Club and 18-hole, 129-acre championship golf course, and in February 2020 will debut a 430,000-square-foot meeting and convention space expansion powered by 100 percent renewable energy. For more information on Wynn and Encore Las Vegas, visit press.wynnlasvegas.com, or follow on Twitter, Instagram and Facebook.
###