Motivation: Playing for a Winning Team
Motivation: Playing for a Winning Team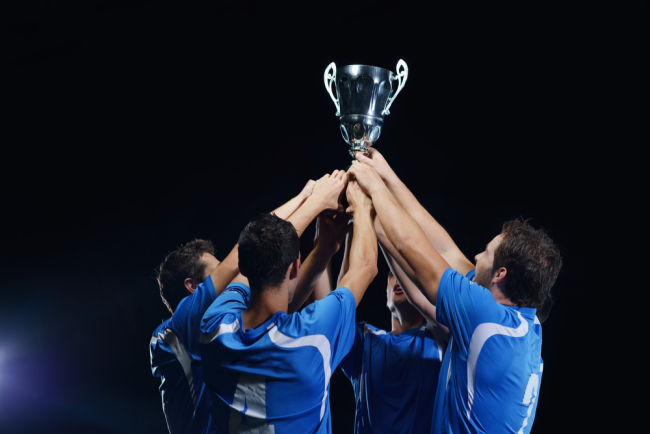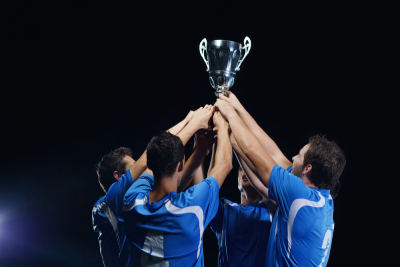 tweet me:
It takes a unique set of qualities to stand out as a leader. Being a good manager is not the same as being a good leader. @NTCSR http://bit.ly/2D3gi5G
Tuesday, April 9, 2019 - 11:10am
We all strive to be great leaders. Whether in the office, on the field, or in the classroom, even the most experienced leaders should always be looking for ways to enhance and develop their leadership skills.
It takes a unique set of qualities to stand out as a leader. Being a good manager is not the same as being a good leader. The one clear characteristic that makes the difference between good leaders and great leaders is their ability to motivate and inspire their teams to consistently strive for better results.
As Dwight D. Eisenhower said, "Leadership is the art of getting someone else to do something you want done because he wants to do it." This is motivation at its core. Of course, actually putting this statement into play is easier said than done. It's an art, not a science, and it can be demanding…even daunting for some. But as challenging as it may be, since you can actually do very little by yourself, sustaining your team's motivation is the most important ingredient for success. 
So how does one inspire and motivate?  
Here are a few key points that help me keep my teams inspired and motivated to achieve even greater results.  
Shoot for Small Victories
Shoot for the stars. Go big or go home. Knock it out of the park. We hear these clichés time and time again. We may even be guilty of saying them ourselves. While these declarations are usually said with good intentions, it is my opinion that they can have a reverse effect on driving motivation. Often, long-term objectives and aggressive goals can be daunting and even paralyzing.  
It's much easier to keep your team inspired and motivated when they are winning. People want to feel a sense of purpose and, ultimately, play for a winning team. If the wins are sparse or seem impossible to achieve, motivation and inspiration can quickly decline. Try shooting for smaller victories and encouraging your team members to do the same. Focus on setting clear milestones and be sure to celebrate the small victories. Over time, you will find the successes grow bigger and better. Bottom line: focus on, encourage and always recognize steady progress.
Lead from the Front Lines
Another key factor in driving motivation is trust, and it's a critical piece of the leadership puzzle. The challenge, however, is not to only establish trust but to maintain it.   
I recently read a book called "The First Conspiracy" and the authors, Brad Meltzer and Josh Mensch, discuss George Washington's journey as a leader and his ability to motivate his troops by building trust (it wasn't really the point of the book, but a point nonetheless). He did this by leading from the front lines and fighting alongside his troops in the trenches. He never asked of his team anything that he himself would not do. The key here is inspiring people to "come with you" rather than to simply "follow you".
Taking on the same risks as your team is one of the most effective ways to build trust and get them to stand with you in achieving your collective goals.
Keep Your Team on Track
There needs to be a point of alignment or a team can crumble. Whether that point of alignment is your company vision or a specific goal, you need something to help keep all your team members on the same track. You never want to hear "why am I doing this?"
Though I am still evolving as a leader myself, I can say with absolute confidence that keeping the focus on small wins, leading from beside rather than above and maintaining a clear vision have helped me to inspire and motivate.   
What's your leadership strategy?
More From Northern Trust
Monday, December 2, 2019 - 9:00am
Tuesday, November 26, 2019 - 10:00am
Monday, November 18, 2019 - 12:00pm