Living Future unConference 2018 Opens for Registration
Living Future unConference 2018 Opens for Registration
The conference where big ideas gain momentum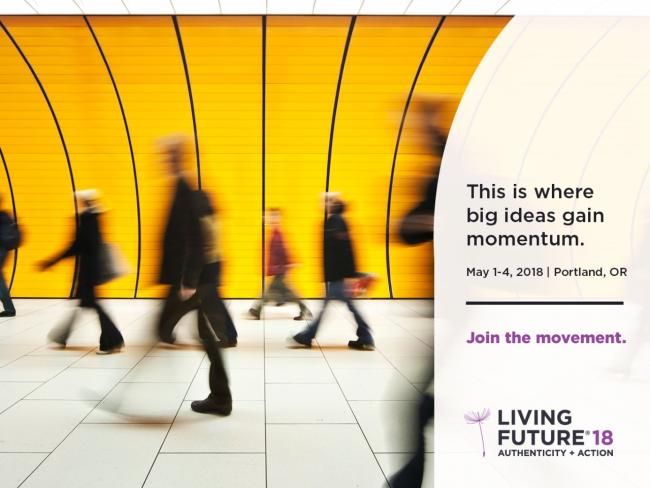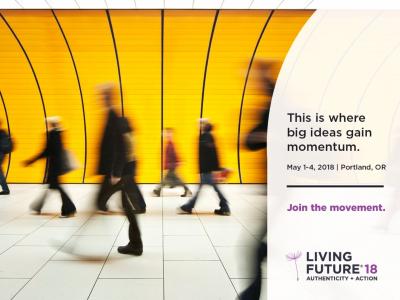 tweet me:
Interested in #greenbuilding, #biophilicdesign, or #zeroenergy? Don't miss the Living Future unConference 2018 in #Portland! Early bird registration closes 12/18. Make sure to join @Living_Future, @LivingBuildings, #architects, and #engineers this May! http://bit.ly/2AYd3Ke
Friday, November 17, 2017 - 5:00pm
The International Living Future Institute is hosting its 12th annual Living Future unConference in Portland, Oregon on May 1-4, 2018. Architects, engineers, manufacturers, CSR professionals, and more will gather for the leading regenerative design event of the year.
Join a global community of changemakers and turn ideas into action. Over the course of four days, attendees will learn new sustainable design solutions, connect with leaders, and leave inspired to further the environmental movement.
Connect with changemakers through:
Exciting Tours
Inspiring Keynotes
Unforgettable Education Sessions
The Living Future unConference, where big ideas gain momentum.
Learn more at http://2018.livingfutureunconference.org/
Contact
International Living Future Institute
More From International Living Future Institute
Tuesday, April 6, 2021 - 1:00pm
Tuesday, March 23, 2021 - 1:00pm
Thursday, March 11, 2021 - 1:00pm
Videos from International Living Future Institute