The Launch of Employee Resource Groups Brings an Inclusive Spirit to Viacom
The Launch of Employee Resource Groups Brings an Inclusive Spirit to Viacom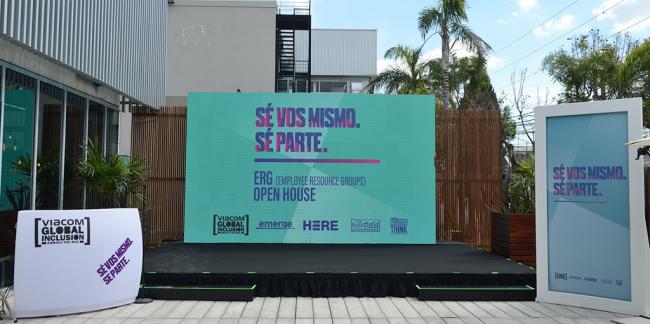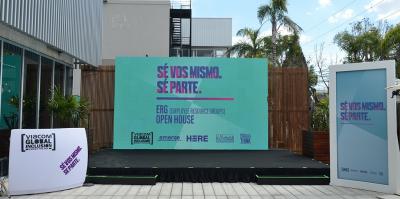 tweet me:
.@Viacom's infusion of creative and cultural energy in recently-acquired @telefe culminated in the launch of an Employee Resource Group in March: http://bit.ly/2VgxTBn #ERG
Wednesday, April 24, 2019 - 10:30am
Last month, 300 Viacom employees gathered on the outdoor pavilion of their Buenos Aires office, clad in sunglasses to temper the summer sunshine. A mix of long-time Viacom employees and those that joined the company via its 2016 acquisition of broadcaster Telefe, they browsed informational stations about Employee Resource Groups (ERGs) devoted to the interests of women, parents, the LGBTQ community, and aspiring next-generation professionals.
Since Viacom purchased Telefe from telecommunications giant Telefonica, the parent company has expanded the broadcaster's footprint, in particular by more broadly distributing its Spanish-language original content under the umbrella of Viacom International Studios. Less visible is Viacom's infusion of creative and cultural energy, culminating in the ERG launch in March.
"It's extremely necessary to launch these groups," says Senior Vice President Paula Guerra, who has worked for Viacom for 21 years and has coordinated closely with Telefe since the acquisition. "Within human resources, we have been working a lot in terms of being inclusive and being open. And of course, bringing OGI [Viacom's Office of Global Inclusion] to Argentina is a great way to share Viacom values and onboard Telefe's employees."
The launch event, designed to introduce ERG offerings to the Telefe employee base and better integrate them with their Viacom colleagues across the globe, was a vital component of a larger cultural transformation under Viacom CEO Bob Bakish.
"ERGs play an integral role in empowering employees to have a voice, and to let their voice contribute to the success of the business," says Viacom Executive Vice President and Global Head of Inclusion Strategies Marva Smalls. "ERGs don't just reflect our company's culture, they help shape it."
Buenos Aires marks the 13th city within Viacom's global footprint to establish ERGs, joining Amsterdam, Berlin, Budapest, London, Los Angeles, Madrid, Miami, Milan, Nashville, New York, Stockholm, and Warsaw. The specific ERGs created in each locale are based on local culture. The Buenos Aires program launched with Emerge (focused on LGBTQ employees and their allies), HERE (women leaders), The Parenthood (working parents), and Thursday Think (aspiring next-generation leaders).
The ERGs play a vital role in Viacom's business, helping to align members' interests to the company's values, goals, and content.
"The ERGs are not to be confused with social clubs," says Smalls. "The members' individual and collective thought leadership are important linchpins in driving the business forward at Viacom."
The ERG launch ties into other Telefe workplace initiatives, including unconscious bias and inclusive leadership trainings, which help executives and employees be more inclusive when hiring new employees, delivering performance feedback, promoting members of their team, or even just conducting daily business.
"We are doing things for a more inclusive environment," says Guerra. "This is all about education. It's best for all of us, it's best for a better work environment, and it's best for the business too. It's about respect, it's about acceptance, it's about finding yourself in those things that you can share and respect the difference."
More From ViacomCBS
Tuesday, May 26, 2020 - 11:00am
Friday, May 22, 2020 - 10:30am
Thursday, May 7, 2020 - 11:00am