LG "Making An Eco Friendly Home" on The Lifestyle List
LG "Making An Eco Friendly Home" on The Lifestyle List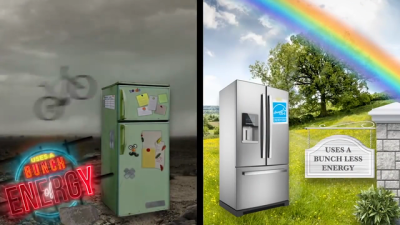 tweet me:
Watch: @LifestyleListTV covers how you can responsibly recycle your old refrigerator and upgrade to a more #energyeffiecent one through @EPA's "Flip Your Fridge" campaign. @LGUS http://bit.ly/2XjeEFf
Wednesday, May 29, 2019 - 9:55am
ENERGY STAR Partner of the Year LG Electronics USA has joined forces with the U.S. Environmental Protection Agency on the 2019 "Flip Your Fridge" campaign. Replace your old refrigerator with a new LG ENERGY STAR certified model to save energy, save money and help protect the planet. 
Learn more about the environmental benefits of responsibly recycling and upgrading your refrigerator as a part of the EPA's "Flip Your Fridge" campaign. 
More From LG Electronics USA, Inc.
Monday, May 3, 2021 - 1:30pm
Monday, April 26, 2021 - 8:20am
Friday, April 23, 2021 - 4:30pm