Join GRI's Live Stream on Meaningful Reporting at the UN Forum on Business & Human Rights
Join GRI's Live Stream on Meaningful Reporting at the UN Forum on Business & Human Rights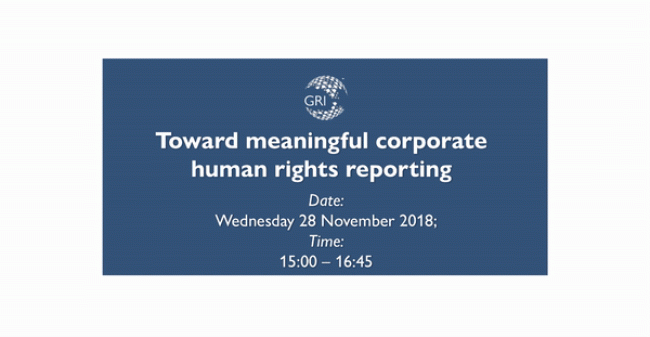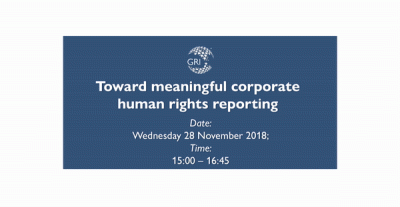 tweet me:
Join @GRI_Secretariat's live stream on meaningful #humanrights reporting at the #UNForumBHR here: http://bit.ly/2P3P2qE
Tuesday, November 27, 2018 - 11:00am
On Wednesday 28 November, GRI will host a session at the UN Forum on Business and Human Rights in Geneva, 'Toward meaningful reporting on human rights'. ​This session will invite discussion on what is needed to increase and improve corporate human rights reporting and communication, including barriers to reporting and how these may be overcome, as well as how best to report on human rights due diligence and human rights impacts.
GRI's Teresa C. Fogelberg and Marti Flacks of the Business and Human Rights Resources Centre will chair and moderate the session. Caroline Rees (President of Shift), Richard Howitt (CEO of the IIRC), and Dwight W. Justice (member of GRI's GSSB) will discuss progress towards more and better corporate human rights reporting, and two companies will discuss their sustainability reporting on human rights with stakeholders. 
You can join the session through this live stream link. 
More From GRI
Thursday, January 14, 2021 - 8:45am
Monday, January 4, 2021 - 8:30am
Tuesday, December 22, 2020 - 8:45am